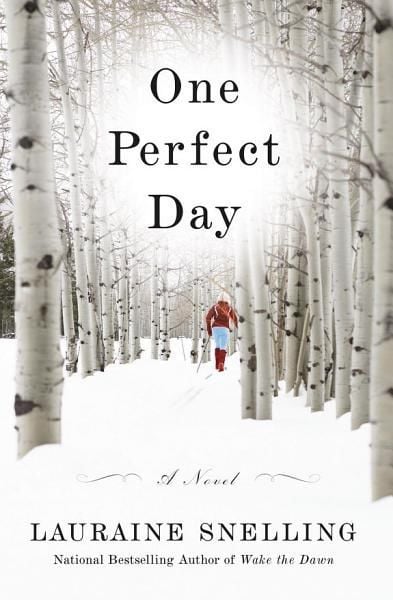 AUTHOR: Lauraine Snelling
This story told in two parts is a tragedy for Nora's family but new hope and life for Jenna's family. Instead of shifting back and forth between the two I found it more meaningful to read the odd numbered chapters first, which is Noras's story. Then I read the even numbered chapters of Jenna's new hope, and I would suggest other readers to do the same.
Nora planned to have the best Christmas ever with her husband and twins, Charlie and Christie who were high school seniors and would be moving onto college. That changed in an instant because Charlie was a victim of a car accident. Who caused the accident? What happened to the others involved? Would Charlie be OK was the big question and concern. In ICU, Nora and Gordon had to make the toughest decision of their lives. Should they donate Charlie's organs, as he often said he would be a donor?
Where was God when He was needed the most? Life would never be the same. Wouldn't a grieving mother want to comfort her daughter in the loss of her twin brother? Instead, Nora chose to be isolated and spent hours in her bedroom, ignoring phone calls and visitors. She even avoided making funeral arrangements for Charlie. Why did she react in such bad behavior as destroying Christmas decorations? Family disagreements increased day by day as Nora ignored Gordon and Christie's feelings. Didn't she realize how she was hurting them?
Nora balked at Christie having her own car, with fear she might lose in the same way she lost Charlie. When Gordon was out of town, tension and arguments mounted between mother and daughter. Finally after three months they had a talk amid their tears and lots of hugs. What finally turned Nora from self-pity to consoling her family? Christie spent lots of time painting but her work depicted nightmares, death and blood done in black and red colors. Was this behavior a cry for help? Would counseling help Christie? What about Nora?
Jenna's story: She was a nurse in Jefferson Memorial Hospital in North Platte, Neb. She struggled daily as a young widow with hopes that her daughter would soon receive a new heart. Her husband was killed in the Middle East and times were tough for Jenna. It was four days before Christmas and young Heather wanted a tree up at home. Would this be the last Christmas for her and her mom? Could they afford a tree? Faith is hard to hang onto when your only child is nearing death. Conversations between Jenna and Heather were difficult, as Heather wanted her mom to find new love in her life and not to worry about her. On Dec. 23 a heart was made available to Heather. You guessed it.....Charlie's heart would give Heather a new life. After seven hours in surgery, was the heart in place? Was it accepted or rejected by Heather's weak body? Would Jenna and Heather meet the donor's family some day?
Catch the latest in Opinion
Get opinion pieces, letters and editorials sent directly to your inbox weekly!