The La Crosse County Board will consider options at its monthly meeting Aug. 17 on how to fill elected County Treasurer Shawn Handland's position.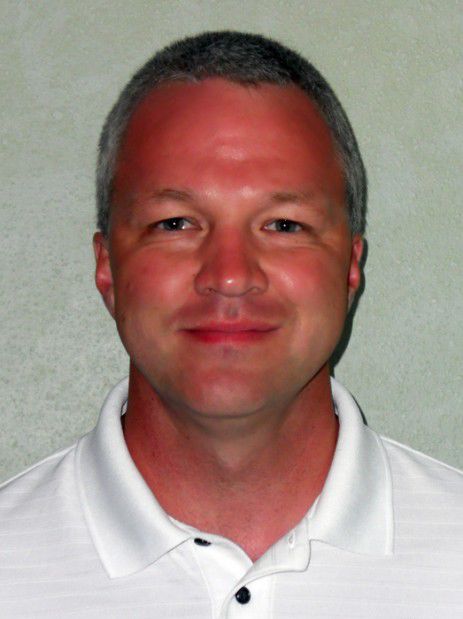 Handland, who was elected to his second four-year term in November, is resigning as county treasurer effective Sept. 1 to take a job as West Salem School District's finance director after the departure of Davita Molling.
At the county board's Executive Committee meeting Wednesday morning, committee members learned of Handland's resignation and discussed two options: taking applications and appointing someone to serve out the remaining three-plus years in Handland's term or holding a special election in conjunction with the spring local elections next April.
How should La Crosse County fill the position of elected County Treasurer Shawn Handland, who is resigning effective Sept. 1 with more than three years remaining in his term?
Several committee members expressed support for appointing a successor because it would get someone on the job more quickly, possibly within a couple months, and there is some precedent for such a move. The last time there was a midterm vacancy in the treasurer's office, which happened about 20 years ago, a new treasurer was appointed to complete the term, but back then the term of office was two years instead of four.
After Handland's departure, Jeanne Witcraft, who has been deputy treasurer for about 23 years, will take over as interim treasurer. Witcraft told the committee she would not be interested in being appointed to the treasurer job.
While the department will be short-handed until a permanent replacement is in place, County Administrator Steve O'Malley noted that staff from the Finance Department and other departments will pick up the slack.
County Clerk Ginny Dankmeyer, who was appointed clerk when her predecessor resigned midterm, noted that a new treasurer could be elected sooner than next spring if the board approved a special standalone election. That would cost $20,000 to $25,000, she said, while electing a new treasurer in the regular spring election would only cost a few hundred dollars — the cost of publishing legal notices.
The committee will discuss the method for replacing Handland at a special meeting starting at 5 p.m. Aug. 17, just before the regular county board meeting. The plan is to consider two resolutions — one that would set out a process for appointing a successor, the other calling for a special election — choosing one to recommend to the full board, which would make the final decision.
Whether appointed or elected, candidates for the job have to be eligible to run for the office, which means being at least 18 years old and a resident of the county.
While some municipalities have opted to do away with elections for clerk and treasurer, state law does not allow counties to do that.
Handland has worked for the county for about 19 years, including 10 years in the finance department before he was elected treasurer. He noted that the office is responsible for a lot more than collecting property taxes, including taking care of all the banking for the county, overseeing the county's investments and dealing with tax foreclosures.
"It's a pretty large operation for about 3½ people," he said. "There are a lot of different things that this office does. I don't think people realize it."