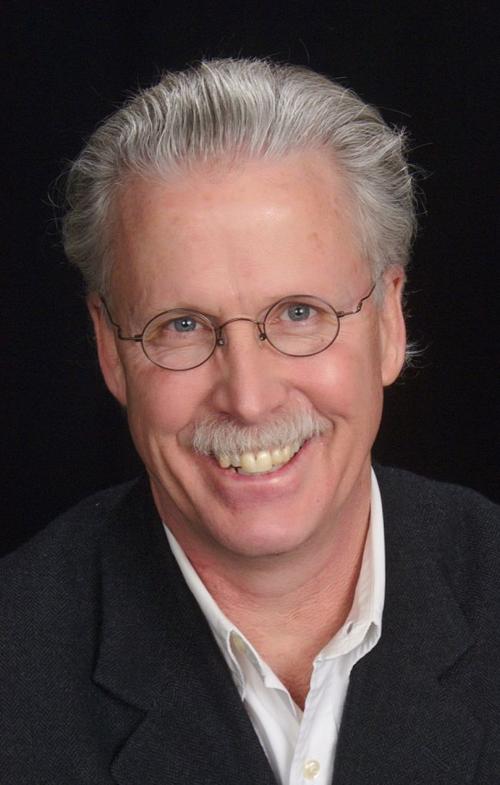 The holiday season is fast approaching – in some ways it's already here – and psychotherapist Tom Roberts says he's already seen evidence of stress levels rising. The author of "The Mindfulness Workbook: A Beginners Guide to Overcoming Fear and Embracing Compassion" says some of that has to do with the shorter days and some of it with how awful last winter was.
"The weather can have a lot to do with stress," says Roberts, a West Salem resident whose Innerchange Counseling is on Main Street in Onalaska. "I'm seeing a lot of seasonal stress as people react to how cold it is already. People are saying 'Are you kidding? It's not even Thanksgiving yet!'"
Another disconcerting thing, according to Roberts, are all the Christmas reminders months before Christmas. "It seems like stores are putting out Christmas displays and music in October now," Roberts says. "That kind of puts things out of sequence — I'm already hearing about Black Friday."
Pressures and expectations on families during the holiday season can ramp up stress levels and keep them high long after the Christmas season ends.
"There's that pressure to 'go get,' to make sure you're in line to get whatever it is," Roberts says. "A lot of times that pressure can eclipse how much things are going to cost."
The resulting bills can then extend the stress well into the new year. Expectations, according to Roberts, are a huge reason why people find themselves unaccountably unhappy during the holiday season.
"There's this feeling that Christmas should be a happy, fun-filled joyous time, but for a lot of people it isn't," Roberts says. "It's filled with chaos, too much drinking or even violence. People think 'I should be feeling happy, but for me Christmas has really sucked.'"
Rather than live up to unrealistic expectations, Roberts counsels his clients to take charge of what they want from the holidays in a mindful way. "My focus is just slowing down and paying attention to what's right in front of you," he says.
He asks people to think about what they want the holidays to mean for them personally. For some the answer might be rooted in religious faith. For others it might mean the family getting together. Roberts suggests that his clients take control and define for themselves what they most want out of the holidays. "The important thing," he tells them, "is that you decide — not television or the papers. Then you go from there."
You have free articles remaining.
As an example Roberts cited what his daughter's family is doing this year. "They decided they're not going to spend a lot of money," he says. "Instead they're going to do something nice for each other, and it's going to be a surprise. For them, that's more important than buying stuff."
Once someone has decided what they want the holidays to mean, Roberts advises that it's critical that they learn to pace themselves — not only with food and drink but even, or perhaps especially, with chores like shopping.
"People need to slow down — even walking slower can make a difference," Roberts says.
He noted the irony (considering the season) that many of the frustrated, impatient people rushing around in shopping malls have stopped thinking about others.
"You need to find time for some peace and quiet," Roberts says. That might be as simple an action as pausing 30 seconds in your parked car before entering the mall to reflect on all the things you are grateful for in your life.
"Don't worry if you're not first in line. Be patient, strike up a conversation while you're waiting, spend the time in a constructive way," Roberts says.
For those who would like help in living life in a more mindful way, Roberts has two meditation retreats coming up in December at the Franciscan Spirituality Center in La Crosse. He says people tend to think of meditation as sitting in a chair but "the other 95 percent is what you take out into the world (afterwards)."
On Dec. 5-6, Roberts, will lead "Brush Wisdom: Messages from the Contemplative Heart." It's a Zen-inspired process where people produce paintings from silence and stillness. No artistic experience is necessary and the course description notes that the class is less about painting and more about how your life expresses itself. "There's no technique — that's the beauty of Brush Wisdom," Roberts says.
Also, at 5:30 p.m. Tuesday, Dec. 9, Roberts will present a class called "The Sound of Bowls."
According to Roberts, the soothing sounds of traditional Tibetan singing bowls induce deep states of relaxation and inner calm that aid greatly in meditation and in balancing one's life. The class is only an hour long but Roberts says it provides a great respite and renewal from the stress of daily life.
For information on either class, call the Franciscan Spirituality Center at 791-5295 or visit www.fscenter.org.