5704 Ardnt Lane
Eau Claire
,
WI
54701
Last Updated: September 7, 2018
Welcome to
TRACTOR CENTRAL
---
At Tractor Central, our mission is to provide the highest quality service and the best John Deere products to our customers in a cost-effective and timely manner. From riding mowers to weed-whackers for your personal lawn needs, to chain saws or even larger zero-turn mowers for your commercial lawn care business, we've got you covered! Let our friendly, professional, and knowledgeable staff help find the right product for you at a fair price. We take pride in providing a customer experience that will exceed your expectations and support you wherever your needs may lie.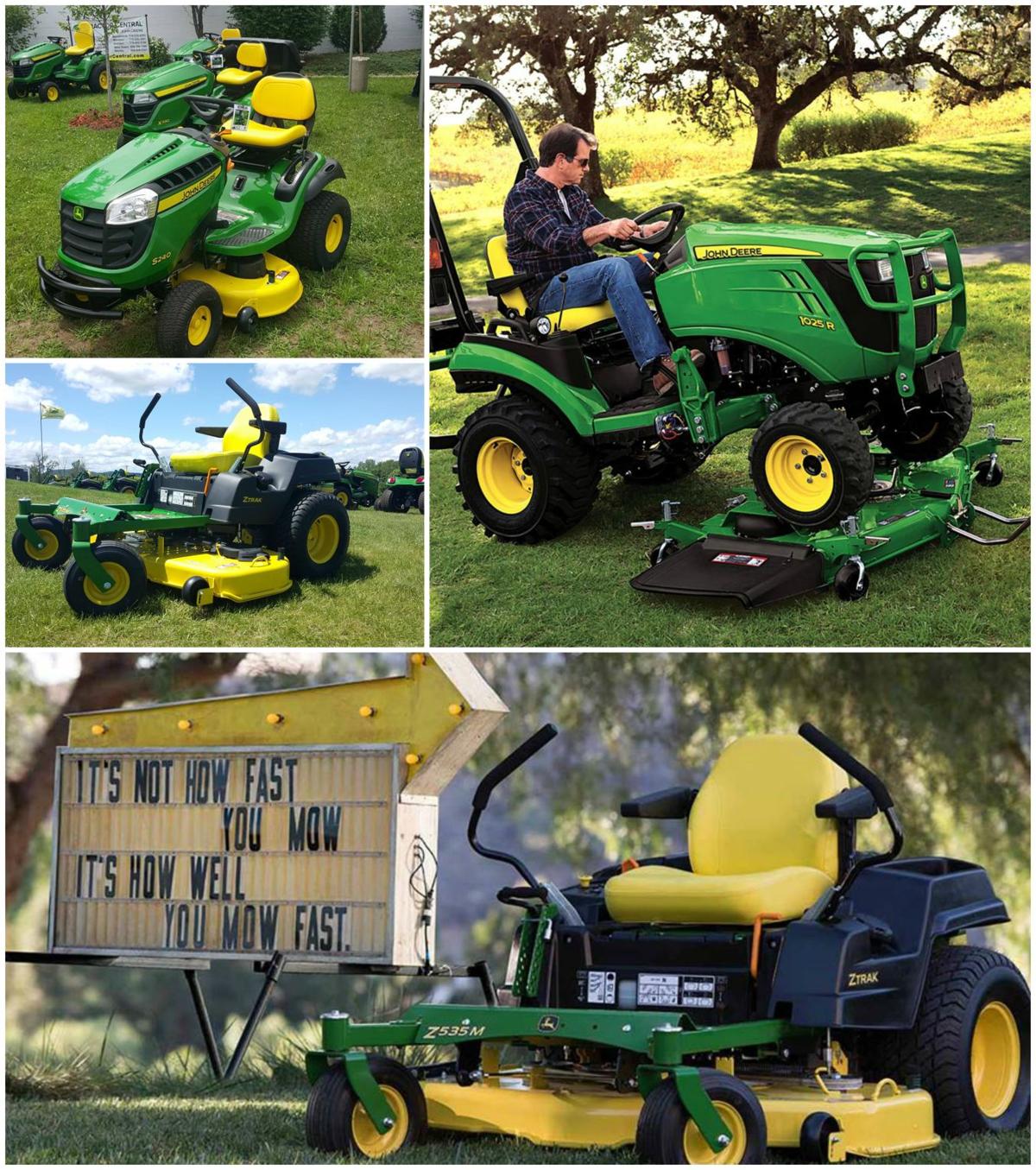 Visit any one of our ten locations below throughout West Central and Northwest Wisconsin:
Tractor Central Locations

Tractor Central in Arcadia

1530 Wanek Avenue
PO Box 125
Arcadia, Wisconsin 54612

Phone:
608-323-3363

View the Arcadia Location

Tractor Central in Cameron

1528 20 1/2 Street
Box 377
Cameron, Wisconsin 54822

Phone:
715-234-4240

Tractor Central in Chippewa Falls

12433 Highway S
Chippewa Falls, Wisconsin 54729

Phone:
715-723-8400





Tractor Central in Durand

N6291 State Highway 25
Durand, Wisconsin 54736

Phone:
715-672-8915




View the Durand Location

Tractor Central in Granton

W2835 Highway 10
PO Box 159
Granton, Wisconsin 54436

Phone:
715-238-7186

Tractor Central in Menomonie

E4650 County Road BB
Menomonie, Wisconsin 54751

Phone:
715-235-4203

View the Menomonie Location

Tractor Central in Mondovi

994 East Main Street
PO Box 20
Mondovi, Wisconsin 54755

Phone:
715-926-3891

Tractor Central in Sheldon

W5551 Main Street
PO Box 39
Sheldon, Wisconsin 54766

Phone:
715-452-5195

Tractor Central in West Salem

W3807 CTH C
West Salem, Wisconsin 54669

Phone:
608-786-1360

View the West Salem Location

Tractor Central in Westby

South 3050 US Highway 14
Westby, Wisconsin 54667

Phone:
608-634-3141

View the Westby Location
We encourage you to visit any of our above locations and speak to a qualified staff member to answer any of your questions. In addition to a variety of different products to keep you lawn in check, we also offer top-notch mowing parts and support service to ensure your mower continues to perform at peak efficiency. Let us help you minimize your down-time so you can spend less time in the garage and more time smelling that fresh cut lawn smell!
Tractor Central is personally committed to you and your success, let us help you find the perfect solution for your lawn care needs!