Wisconsin consumer advocates are urging utility regulators to return nearly $200 million in annual tax savings as quickly as possible.
And while some investor-owned utilities are still hoping to hold on to the money a little longer, Xcel Energy has softened its stance.
The Wisconsin Public Service Commission has estimated that the state's for-profit utilities will collectively save between $190 million and $198 million as a result of the Tax Cuts and Jobs Act, which slashed the corporate tax rate from 35 percent to 21 percent, lowering their cost of doing business.
Because utility rates are based on expenses, including taxes, utilities operating with previously established rates have been over-collecting from customers since the start of the year.
Meanwhile, the Federal Energy Regulatory Commission earlier this month authorized transmission owners to immediately cut the rates for moving electricity across long-distance power lines.
American Transmission Company announced Monday that it expects the new rates will result in about $50 million in additional savings for its 27 customers, which include municipal and cooperative utilities.
Tom Content is executive director of the Citizens Utility Board, which represents residential and small business customers. He hopes Wisconsin's PSC will take note of FERC's quick action, as well as those of regulators in other states.
"Illinois and Maryland have been really assertive in moving to get customers the money directly," Content said.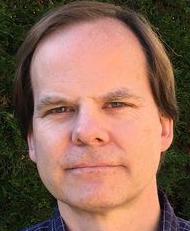 Wisconsin's three-member commission has asked utilities and stakeholders to weigh in as it considers how to distribute the funds.
Utilities have taken different stances: Some proposed to return at least a portion of the savings this year through bill credits, while others argue for investing the windfalls in new infrastructure or applying them to future rates.
Xcel Energy, which estimates it will save up to $30 million next year for 247,500 electric customers in western Wisconsin, initially proposed to apply the savings to its 2020 rates, saying it will take time to calculate customer impacts and other implications of the bill.
In comments filed Tuesday, Xcel said it now would support returning some of the savings through bill credits.
WE Energies, the state's largest electric utility, is opposed to refunds, arguing they will hurt company cash flows and credit ratings.
In joint comments filed Tuesday, the Citizens Utility Board, Wisconsin Paper Council and Wisconsin Industrial Energy Group argue that utilities should be required to issue monthly bill credits — based on individual customer use — so long as their current rates are in effect.
In Xcel's case, that would be for the remainder of this year and next.
"Obviously the PSC got the ball rolling in January," Content said. "Now they need to take the next step and show folks the money."