Slaggie family donates $5 million to Cancer Center expansion at Mayo-Franciscan in La Crosse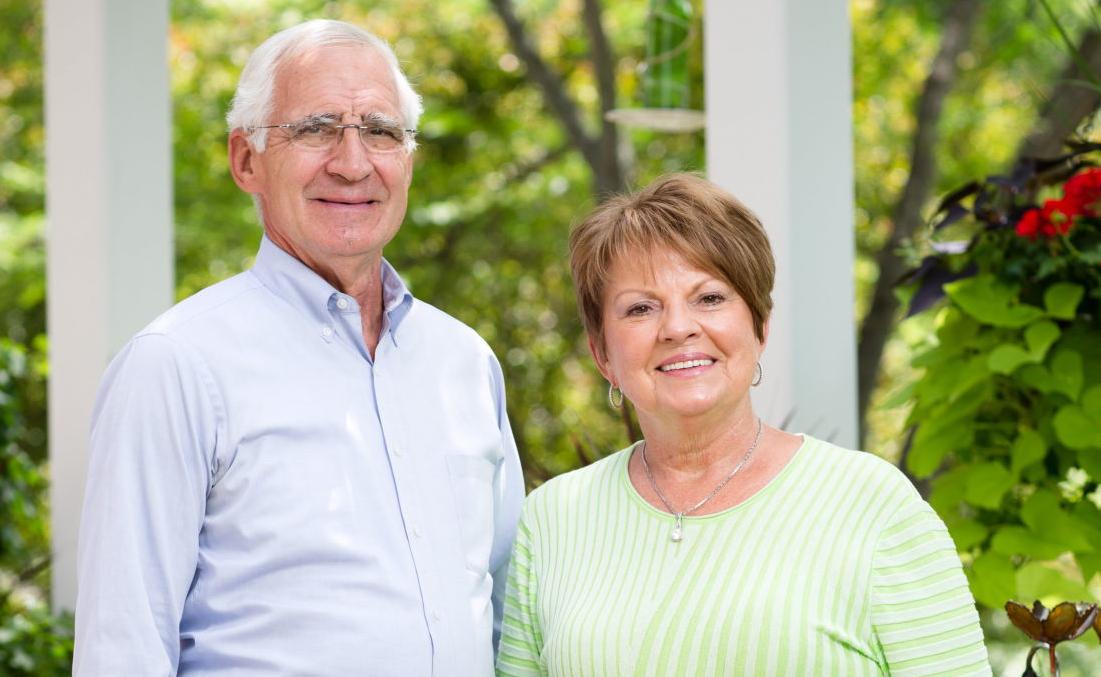 Stephen and Barbara Slaggie have donated $5 million for the expansion of the Cancer Center at Mayo Clinic Health System-Franciscan Healthcare in La Crosse, and the building will be named in honor of the longtime Winona residents and philanthropists.
In donating virtually the entire cost of the project, the Slaggies continued their largesse toward the Mayo Clinic in Rochester, Minn., and dozens of Winona-area facilities and organizations.
"We support the expansion of the Cancer Center in the region to complement and expand the diagnosis and treatment of cancer, and we're pleased to play the role that we are in bringing it to fruition," said Stephen, a co-founder of Fastenal Company in Winona and lifelong Rochester Mayo patient.
During a phone interview Tuesday, the 79-year-old Stephen said his first experience with Mayo was as a child, when he was diagnosed with spinal meningitis, an infection of the fluid and membranes surrounding the spinal cord and brain that almost always was fatal at the time and still is a life-threatening disease if not treated quickly.
Having no idea how serious the illness was at that age, Stephen said, he was hospitalized in isolation for three weeks to a month — unable to see even his parents — until Mayo doctors were able to save him.
"It endears one to the facility," he said, noting that Mayo has been his family's go-to health care provider ever since.
Stephen's second serious encounter of the medical kind came 15 to 20 years ago, when he was diagnosed with prostate cancer, had surgery within a few days, recovered and has been cancer free, he said.
That experience may "have piqued our interest in funding the cancer education center" at Rochester, he said. "It's a unique opportunity to have that accessible to all patients, even if they aren't Mayo patients."
The resulting Stephen and Barbara Slaggie Family Cancer Education Center is one of the largest cancer resource centers in the United States. It features reader-friendly materials on topics such as nutrition, clinical trials, support, alternative and complementary therapies, and end-of-life care.
The Slaggies, who now live in Marco Island, Fla., except for forays north to visit their four children and 14 grandchildren ages 2 to 17, said they consider the donation to the Mayo-Franciscan Cancer Center to be an extension of the education center.
"Having cancer treatment in La Crosse is a tie to the education center," Stephen said.
"It encouraged us so much to be a part of the project," Barbara said. "We're so thankful to be a part of something so beneficial to people."
She expressed the hope that people from throughout the region around La Crosse and Winona will take advantage of the Cancer Center, with treatments closer to their homes.
"It is a gift to everyone all around La Crosse and Winona," she said. "It's absolutely our hope that people who are diagnosed get early care."
The 3,900-square-foot La Crosse project, announced in November 2017, began last year and is scheduled to be completed this year. It is being built on the lower level of the Center for Advanced Medicine and Surgery, pushing south from the original center over what formerly was a sunken garden off West Avenue.
The project includes doubling the number of exam rooms to 18 and increasing treatment bays from 10 to 19, as well as renovations such as enlarging the pharmacy area and improving workflow patterns.
The number of patients at the Cancer Center has more than doubled — from 1,000 cancer patients a year to more than 2,250 — since the facility opened in 2004, Mayo-Franciscan officials said. The expansion is intended to allow for future growth and enable patients to stay closer to home, they said.
"Having a cancer diagnosis is incredibly difficult for patients and their families," said Dr. Paul Mueller, regional vice president of Mayo Clinic Health System in La Crosse. "Offering comprehensive cancer services close to home makes it easier for patients to receive needed treatment."
Several factors have contributed to the rising numbers of cancer patients, including increasing detection of more cancers as people age, Dr. Paula Gill said when the project was announced.
"We treat patients longer because they are living longer, and we have improved care and treatments," said Gill, a Mayo-Franciscan medical oncologist who specializes in hematology.
The most common cancers treated at the center are breast, lung, head, neck and prostate, she said.
Details of naming the center in honor of the family will be disclosed when the expansion opens.
The Slaggies also have supported diabetes research, Mayo Clinic Connected Care, regenerative medicine and Mayo films, among other gifts to the health system, as well as a host of artistic and educational endeavors in the Coulee Region.
The Slaggies' generosity has earned them several accolades. In 2017, Ashley for the Arts of Arcadia recognized the family with its Patron of the Arts award. The Slaggies also have received recognition from the Upper Mississippi Chapter of the Association of Fundraising Professionals of the La Crosse, Winona and Decorah, Iowa, regions and other organizations.
"We try to fly under the radar with many things we do," Stephen said. "We do not seek recognition" but are drawn to projects they find inspiring.
"If one has the resources, they are obligated to pay back," he said.
On Marco Island, the Slaggies support private school initiatives and charities that address the needs of the significant migrant worker family population. They were instrumental in establishing the Marco Island Community Foundation, which directs assistance as needed.