Willem Van Roosenbeek considers himself lucky, as a transgender individual, to have been raised in the Roman Catholic faith.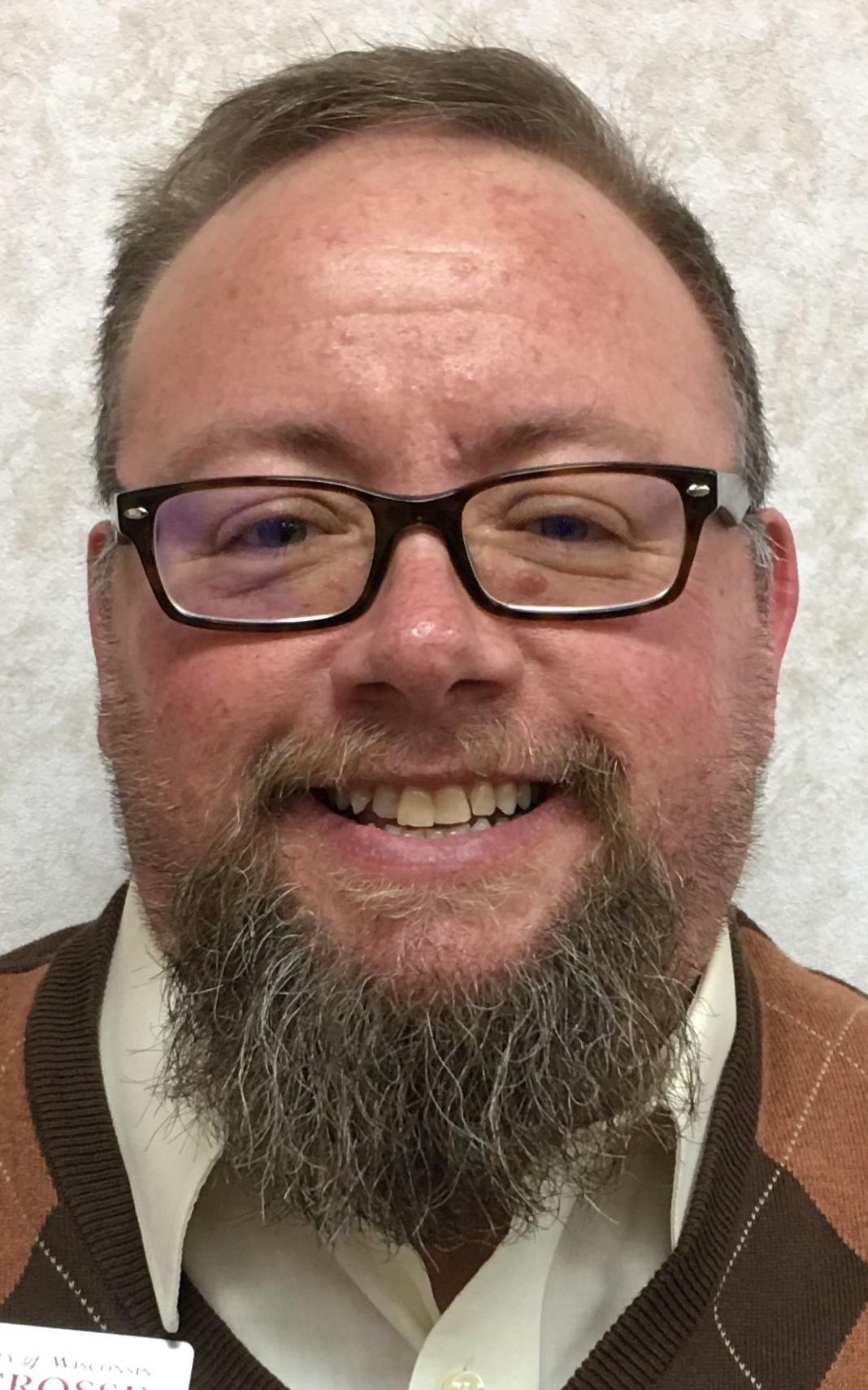 Although that may seem like an odd comment, considering the Catholic Church's traditional view of the gay community, it is perfectly logical to the 49-year-old Van Roosenbeek.
"I grew up in a time when they said God is love," Van Roosenbeek said Thursday as the main speaker at a meeting convened by the Mental Health Coalition of the Greater La Crosse Area.
Thus, he didn't experience negative feelings toward members of the LGBTQ community, although that acronym didn't even exist at the time.
A transgender man who was raised female and initially identified as a lesbian, Van Roosenbeek said he has a close nun friend with whom he recently reconnected and whose response to his coming out was, "I love you and I always will love you."
Such positive reactions help LGBTQ members navigate the otherwise stormy waters roiled by people who don't know about or understand the gay community, he said during the meeting, titled, "The Intersections of LGBTQ+ Identities and Mental Health."
Gender identities and the acronym have evolved, with the plus sign a more recent addition to signify an awareness that identities abound beyond the LGBTQ without going overboard with letters, said Van Roosenbeek, who directs LGBTQ+ Programs and Services and the Pride Center at the University of Wisconsin-La Crosse.
A significant example of that evolution is the term "queer," said Van Roosenbeek, who gave the attendees a Cliff's Notes version of terms and their meanings.
"Queer, historically, was used against them" as a method of ridicule and disdain, he said. "Young people don't have that background."
So the term seems natural and acceptable to the younger set, some of whom use it, while others don't, he said.
All the same, "For somebody not in the LGBTQ community, I wouldn't use it," he said.
"We're so lucky in La Crosse to have the LGBT center downtown," he said of The Center: 7 Rivers LGBTQ Connection, which was founded in 2004 and serves 11 counties in the Coulee Region.
"The center struggles, though, because people don't want to donate to it — it's not like the Children's Miracle Network. Some people donate anonymously," Van Roosenbeek said.
The center's sponsors include the La Crosse Community Foundation, the Otto Bremer Foundation and other organizations and businesses listed on its web site.
The center sometimes is the target of hateful actions, such as the fact that its rainbow flag has been torn down twice, he said. Among other signs of animosity from some quarters are hateful comments that readers post under stories in the Tribune and TV station web sites, he said.
Such reactions are based on a lack of education and/or awareness, religious beliefs, negative messages from parents and society and lack of experience, he said.
Asked how to reverse such feelings, Van Roosenbeek said the best method is like the approach one might use with any other minority and/or marginalized group: "Once you get to know somebody and talk with them and realize 'You're kinda like me,' there is a huge change."
LGBTQ concerns also need to be addressed in schools, especially in health classes, and among health care providers, some of whom never have learned about issues that may arise, he said.
He cited a 2015 study by GLSEN, which formerly stood for the Gay, Lesbian and Straight Education Network, that found LGBT students do not feel safe in Wisconsin schools, the majority had heard negative comments from other students and/or staff and 17 percent had heard homophobic comments.
Students don't have access to LGBTQ information on the internet because schools routinely block such topics.
Among those who felt bullied or harassed, 53 percent said they would not report the incidents because their complaints wouldn't have been taken seriously, and only 38 percent of those who did report such cases believed they were handled effectively.
LGBTQ individuals face mental health issues in addition to being bullied and harassed, including being assaulted and being targeted with verbal, physical and sexual abuse.
Murders of LGBT people simply because they are gay — 17 were reported in the United States last year — are especially brutal, often including eyes gouged out, repetitive stabbing and mutilation, especially of sex organs, he said.
Religious and spiritual rejection can be particularly damaging, "because it says you're wrong, you're bad," he said.
The results include depression and addiction, as well as related issues such as homelessness after running away because of familial rejection, Van Roosenbeek said.
He mentioned trauma some students feel when they are deeply involved in LGBTQ education and activities on campus but are at a loss when their parents ask what they have been doing.
If they haven't come out to their parents, they feel the need to make up activities, he said.
"Terminology changes so often that something can be out of date even after this meeting," he said before explaining some terms.
A common misconception is that everything boils down to sex, but the issues are more complicated, he said.
For example, gender identification is how people feel — some identify with their birth genders, while others do not. Gender expression, on the other hand, involves how people dress and activities they prefer, which may or may not be aligned with their outward appearances.
Sexual orientation may or may not include actual sexual activity, or it can be emotional, he said.
Each category contains a host of subcategories, Van Roosenbeek said, which is why the LGBTQ+ is considered the umbrella.