The myth of being white: In La Crosse, professor to speak on invention of race in America
Jacqueline Battalora woke up one morning to find that white people did not exist.
Not in a legal sense, anyway.
At the time, Battalora was a graduate student at Northwestern University, studying colonial law in North America.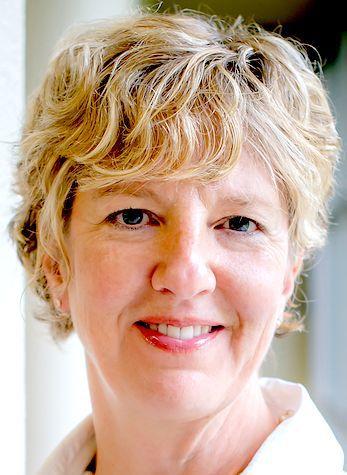 When she had traveled far enough into history, reaching the 1600s, Battalora noticed there was no longer a written distinction between black people and white people. In fact, colonial laws gave poor European Americans no more rights or privileges than they gave poor African Americans.
"When you look at the first laws that reference white people, it's clear that this group was invented to divide the masses from each other and to dominate those who were excluded from whiteness," said Battalora, who will discuss her research during three separate presentations in La Crosse on Nov. 14. "I didn't know what to do with myself when I learned this. Here I was, this white person with no clue of this history. I didn't have the tools to process it."
Today, Battalora is an attorney, an author and a sociology professor at Saint Xavier University in Chicago.
From 1999 to 2003, she was an officer with the Chicago Police Department — a stint that reinforced her beliefs about race and white privilege.
"I was working during the crack epidemic, and we were told to be tough on crime, and that was our sole approach," she said. "Well, the crack epidemic disproportionately affected people of African descent. Today, we have an opioid epidemic that predominantly affects people who are white. And the message isn't: 'Lock them up.' We see white people as human beings, and we see people of African descent as less than that."
While Battalora carries progressive beliefs about race, her research into racial dynamics does not stray from history, from established fact, she said.
It can be summed up this way:
In the 1670s, the colonial government in Virginia was increasingly worried about an alliance between poor European Americans and poor African Americans.
The foundation for this alliance had been built during Bacon's Rebellion, in which white and black indentured servants and slaves formed a militia and destroyed the Virginian capital of Jamestown.
The colony's lawmakers responded by enslaving nearly all people of African descent and giving poor people of European descent additional rights and elevated status.
Battalora and many other historians maintain that the dual purpose of these laws was to quash the threat of a united working class while oppressing people with dark skin.
"The history we learn in school isn't really our history at all," said Battalora, whose perspective changed dramatically after her research. "I became more aware of how I was behaving in racially problematic ways. I'd be driving, for example, and notice a group of brown-skinned men, and the first thing I'd do is make sure my doors were locked. I began to notice the racist things I was doing, because those men did nothing to alert me to be cautious.
"I wanted very much not to be racist. But when I looked at myself, that wasn't who I saw."
Battalora said she has worked to shed her racist tendencies and to see people less and less as black or white.
Many years later, she'll still slip up and use "white" or "black" in a racial context, she said — evidence of the deeply ingrained meaning of those terms, and of the extreme difficulty of seeing the world in a different way.
"There's a variety of responses I get … from white people, ranging from deep guilt to anger," she said. "It's not my fault or your fault that this happened — it was done to all of us. But if you can dig into this information and be uncomfortable for a while, you can heal those damaged parts of your beliefs."
---