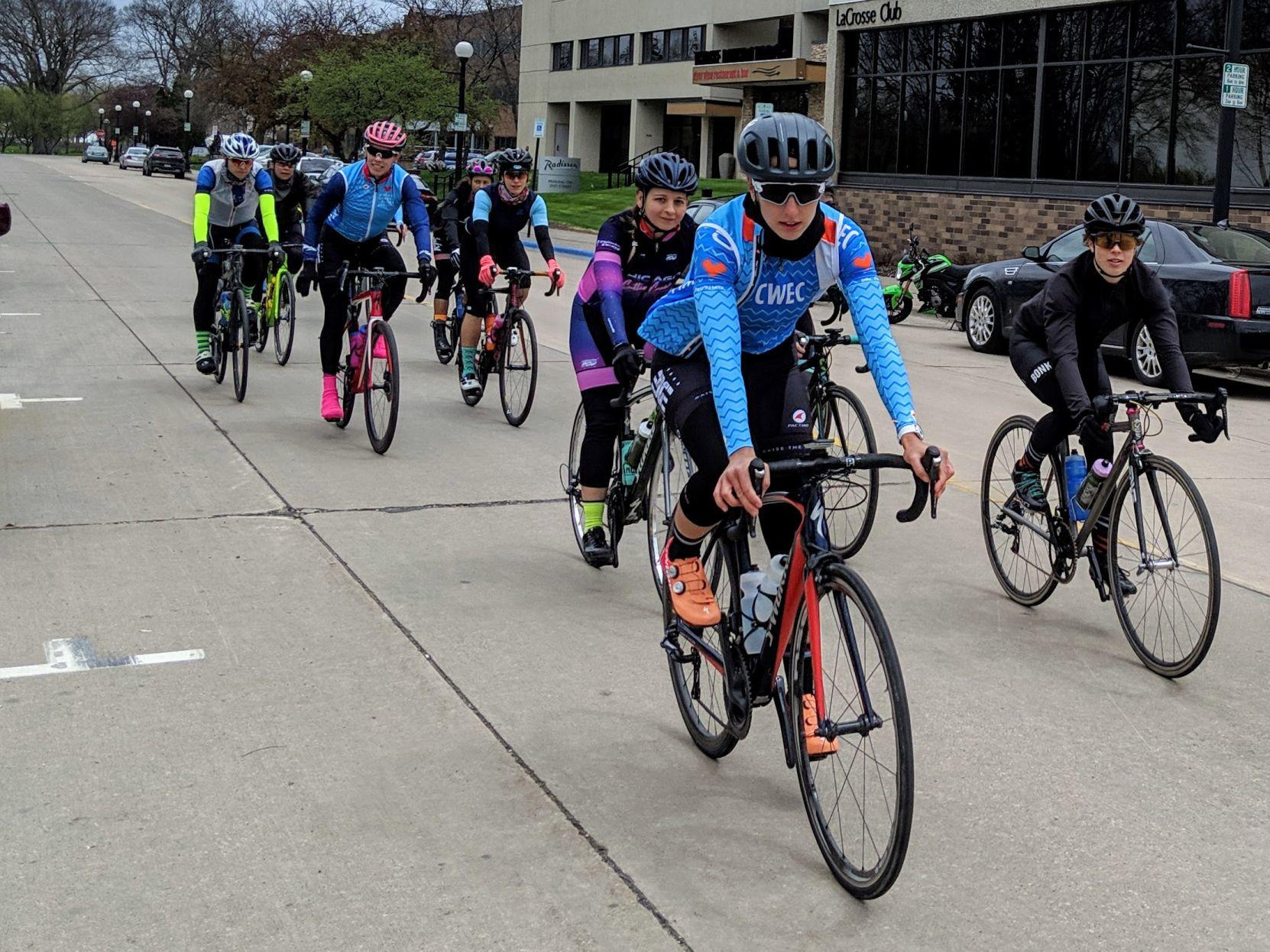 For Sam Scipio of Chicago, the best part about riding her bike in La Crosse is the hills.
"It's conquerable, right? You start at the bottom and work your way up, and once you get to the top, you know you've done it. There's a clear beginning and end to a hill, and it's really rewarding to be at the top of it," Scipio said.
Scipio is one of 15 cyclists with the Chicago Women's Elite Cycling in town this week for the La Crosse Omnium bicycle series, which starts Friday with a time trial up Bliss Road. The group of women, which includes now-retired professional cyclists Alison Powers and Lauren Hall, have been training since Tuesday to get ready for the race.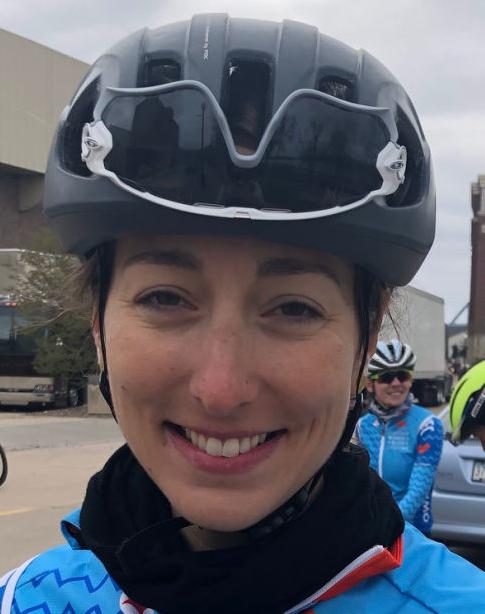 "It's rained on us the past couple days and everybody's still all smiles, so we must be doing something good," Daphne Karagianis said.
Karagianis, who won the women's series last year, spent the week coaching along with Powers and Hall.
"During this development series, we arrived in La Crosse three days early, and we're doing three days of learning leading up to the three-day Omnium race, and each of our days is structured around one of the days of the race," Karagianis said.
The Omnium, which is put on by the Outdoor Recreation Alliance, includes a Grandad Bluff time trial up Bliss Road where cyclists climb 550 feet in 2.4 miles, a road race that follows a 14.3-mile circuit between one and four times and a Criterium through downtown La Crosse that begins and ends in Riverside Park.
Chris Stindt, who organizes the race along with Robbie Young, expects record attendance this year, with the number of cyclists in town climbing upward toward 500.
"People know about us at this point. We're pretty well-established," Stindt said.
What makes a popular event are cash payouts and great courses, he said, and the Omnium has both.
"You won't see anything else like it in the Midwest," Stindt said.
The road race course is beautiful, according to Karagianis and Scipio, who trained there Wednesday. It has a large bluff climb, rolling hills and a fast dissent.
"We all come from Chicago and there's like no hills, no elevation there. The variance of being able to be out in the countryside and be in the hills and ride over the Mississippi River, but then also be in the urban downtown area, is just really cool," Scipio said.
They got to see some horses and cows, plus do some climbing away from cars.
"The thing is when you go up a hill, then you get to go down, and that's really, really fun," Scipio said.
The uphill time trial offers a unique experience that can't be found anywhere else in the area, Karagianis said.
"It's really cool to have that challenge with an uphill TT because people can gain experience with that for when they race nationally," Karagianis said.
It's not an easy climb on a bike.
"Your lungs literally are burning. There's nothing like it," Stindt said.
For riders like Scipio, it's also a challenge, and one that comes with a reward in the form of a beautiful view from the top of the bluff.
"It's definitely going to be worth it," Scipio said.
The team, which is a nonprofit group dedicated to developing women cycling, is treating the La Crosse Omnium as a learning opportunity, as well as an opportunity to encourage women and girls to embrace the sport.
"It creates future leaders and it's a really good outlet for anyone really, but we're also fighting for equality within the sport, so whether that be equal payouts for race money or equal distances for the race, all of that kind of thing," Karagianis said.
They like the Omnium because it has equal payouts for men and women, plus the cycling community goes out of its way to welcome new cyclists, she said.
"You feel like people want you to be here and are embracing you being here," Karagianis said.
They definitely love to have as many people as possible, said Stindt, who also invited people to come watch the Criterium.
"From my perspective this is really a story about a community coming together and showcasing one of the best regions in the country for cycling. Cycling is one of the things that has attracted so many of us to our city," Stindt said.
It brings in multiple millions of dollars in tourism money, and with the beauty and recreation opportunities, it really puts La Crosse on the map.
"It really exposes La Crosse to a wide variety of people who might not otherwise come here," Stindt said.
It gives local businesses an immediate boost, as well as long-term exposure he said.