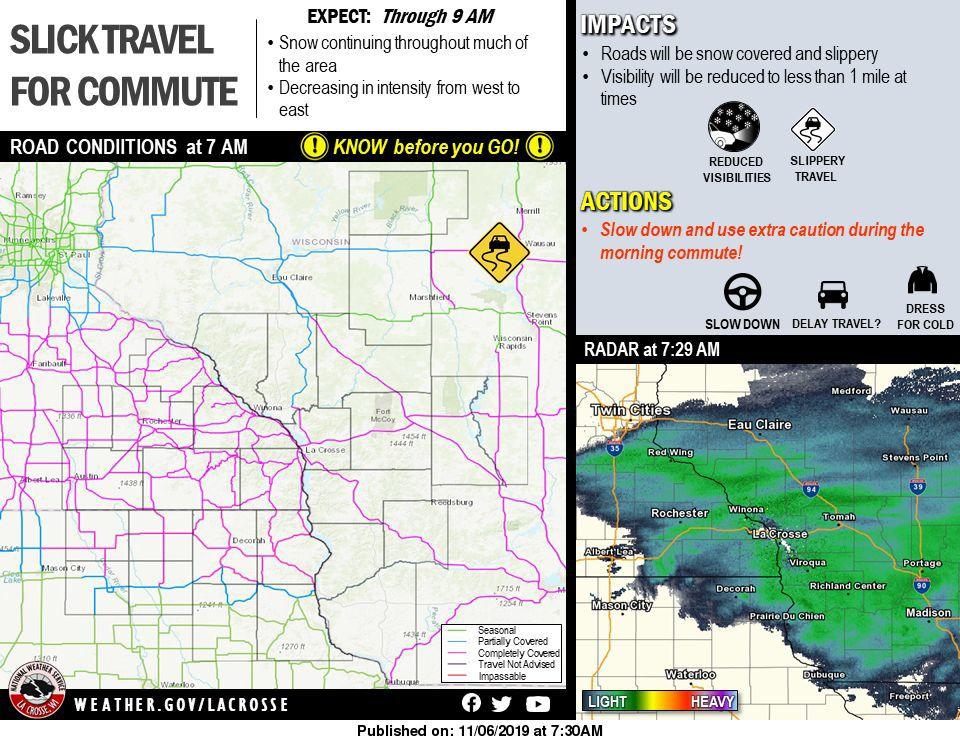 A snowy, hazardous commute is expected this morning.
An additional 1 to 3 inches of snow is likely before snow tapers off from west to east between daybreak and noon.
The untreated roads are snow-covered and slippery, so be sure to allow some extra travel time, slow down and leave extra room between you and the vehicle ahead.
And the unseasonably cold weather is expected to continue the rest of the week.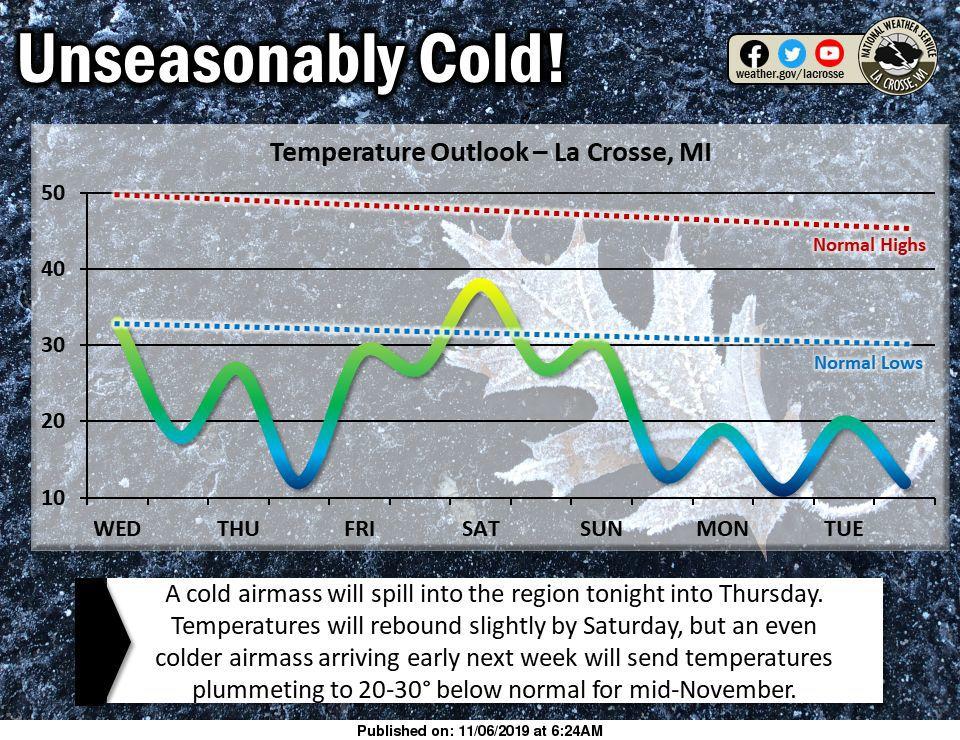 The wintry weather caused two-hour delays at the Cochrane-Fountain City and Tomah school districts.
Also, the city of La Crosse Yard Waste and Brush site will be closed Wednesday. Weather permitting, the site plans to open Thursday for normal hours of operation.
City officials are reminding La Crosse property owners and residents to clear snow and ice from public sidewalks adjacent to their homes, businesses and properties. City ordinance requires snow and ice to be removed from the sidewalk and curb ramps within 24 hours after the snow stops. Failure to comply with the ordinance will result in the city clearing the sidewalk and billing the adjacent property owners at a rate of $2.50 per linear foot, plus a $50 administration fee.
The city also provides a sand/salt mix for use on the city sidewalks free of charge to residents. The mix is available at: Fire Station No. 2, 626 Monitor St.; Fire Station No. 4, 904 Gillette St.; Erickson Fields parking lot, S. 21st Place; and 1000 Marco Drive, the southeast corner of Hood Street and Marco Drive.
Key links to use when severe weather strikes
Wisconsin road conditions • Minnesota road conditions • Iowa road conditions • National Weather Service office in La Crosse • La Crosse Regional Airport • Xcel Energy outage map • Great Rivers 211