Mayo infectious disease specialist breaks down potential COVID-19 therapeutics, treatments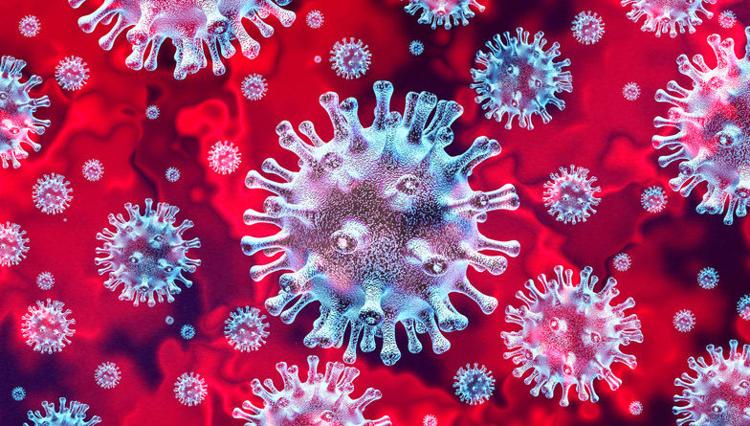 As COVID-19 cases increase across the country, physicians and scientists are hard at work researching potential treatments for the virus, which has infected around 7.84 million U.S. residents and proven fatal for some 215,000. Worldwide, those numbers increase to 38 million and 1.08 million, respectively.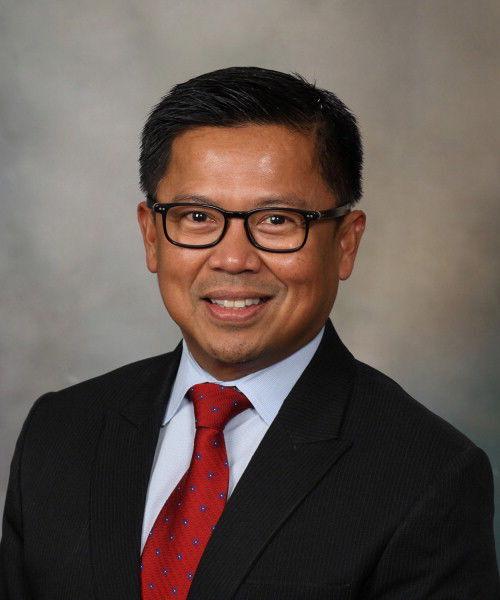 Dr. Raymund Razonable, infectious disease specialist and Mayo Clinic's principal investigator on a clinical trial involving Regeneron's antibody study, broke down some of the treatments and therapeutics being tested during a Zoom conference, sharing what specialists have learned about the efficacy and potential of each. Patients, he says, must consent before receiving any coronavirus drug treatment.
Remdesivir
Remdesivir, which is also known by the brand name Veklury, was one of the drugs given to President Donald Trump following his coronavirus diagnosis in early October. Not currently FDA approved, the drug is only given under emergency authorization.
The intravenous drug works by halting replication of the virus and therefore viral progression in patients, Razonable says. Once reserved only for patients requiring ventilation, it is now part of a standard of care for patients sick enough to be hospitalized for COVID-19.
A study published Oct. 8 in the New England Journal of Medicine showed that, in a trial of 1,062 patients, 541 of whom received remdesivir and 521 of whom were given a placebo, those who received the drug had a median recovery time of 10 days versus 15 days for those who received the placebo. However, Razonable says, the drug has shown to have no significant impact on mortality.
Dexamethasone
A steroid generally used to treat asthma, rheumatoid arthritis and some cancers, dexamethasone, also used on Trump following coronavirus related drops in blood oxygen levels, is used on hospitalized coronavirus patients requiring oxygen or ventilation.
A study published in July in the New England Journal of Medicine looked at 2,104 patients treated with dexamethasone for up to 10 days, and compared the results with 4,321 patients receiving general care. At day 28, those who received the steroid showed better survival rates.
Individuals with mild cases of coronavirus, however, are likely to be negatively affected by the steroid, says Razonable. "If you give it those who aren't requiring oxygen it might actually be worse," he said.
Convalescent plasma
Following studies from the Mayo Clinic led convalescent plasma Expanded Access Program, the FDA gave emergency use authorization for the treatment, which takes plasma from recovered coronavirus patients and gives infusions of the antibody-rich blood proteins to patients with severe cases of COVID-19.
A mid-August report from the Expanded Access Program looked at 35,322 patients, 52.3% which were cared for in the ICU and 27.5% of who were receiving mechanical ventilation at the time of the plasma transfusion. Those enrolled in the study had or were at risk of severe or life-threatening acute COVID-19 respiratory syndrome.
The report noted the seven-day mortality rate was reduced for those who received transfusions of plasma with higher antibody levels within three days of being diagnosed with COVID-19, compared with those given the plasma after four or more days. Similar trends, the report says, were also seen for the one-month mortality rate.
Regeneron's monoclonal antibody
REGN-COV2, commonly referred to by the name of its maker, pharmaceutical company Regeneron, contains two virus-neutralizing antibodies which bind to the spike protein of the virus, preventing the virus from attaching itself to and entering body cells. High doses of the drug have shown promise in helping coronavirus patients recover faster, especially those whose bodies haven't developed high levels of their own antibodies to fight the virus.
Dr. George D. Yancopoulos, president and Chief Scientific Officer of Regeneron, says of early study results of the phase 1/2/3 trial, "The greatest treatment benefit was in patients who had not mounted their own effective immune response, suggesting that REGN-COV2 could provide a therapeutic substitute for the naturally-occurring immune response. These patients were less likely to clear the virus on their own, and were at greater risk for prolonged symptoms. We are highly encouraged by the robust and consistent nature of these initial data, as well as the emerging well-tolerated safety profile, and we have begun discussing our findings with regulatory authorities while continuing our ongoing trials."
Trump, who also received REGN-COV2 as a coronavirus treatment, touted the drug a few days following the announcement of his diagnosis.
"I wasn't feeling so hot. They gave me Regeneron," Trump said in briefing outside the White House. "It was, like, unbelievable. I felt good immediately. I call that a cure."
Razonable says it is far too soon to dub REGN-COV2 a miracle drug and thus raise people's hopes about its benefits.
"There has been a lot of interest — at this time there are no promises if this is effective or not," Razonable cautions, noting two trials are still ongoing, one inpatient and one outpatient. "We don't have the data to support it's actually safe and effective — we need results from placebo controlled trials. We don't base our decision just on a single experience."
While Trump, who received the drug for free, says he wants REGN-COV2 available to everyone at no cost, Razonable says that would be very expensive, and it is unclear who would incur the expense. The question is premature, with Razonable saying, "Before we get to that we need a trial to show that it works, and we're still working on that."
Hydroxychloroquine
Hydroxychloroquine has proven ineffective and was in June pulled from emergency use authorization by the FDA. A study from the New England Journal of Medicine looked at 1,561 patients undergoing hospitalization for COVID-19 and whom received the drug, and compared their outcomes to a control group of 3,155 patients. Death rates were not improved by the use of hydroxychloroquine, and the drug has caused adverse cardiac effects.