La Crosse County confirms 27 new COVID-19 cases over 3 days; officials warn of misinformation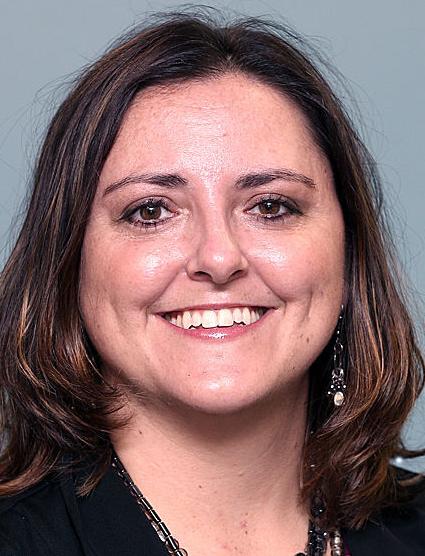 La Crosse County confirmed 12 new cases of COVID-19 during the weekend and 15 new cases on Monday, bringing its new total to 593.
Eight new cases were confirmed on Saturday and four on Sunday, the La Crosse County Health Department reported, which does not currently report data during the weekend.
Of all the test results reported on Monday, 51.7% came back positive, and 11 of those came from the National Guard testing site hosted in La Crosse Friday.
Four have remained hospitalized through the weekend in the county, and there are still no deaths.
In Wisconsin, 494 new cases were confirmed Monday, on the heels of three record-breaking days last week. There were no new deaths reported in the state on Monday, and 26 new hospitalizations confirmed.
Of the state's overall cases, 20% remain active, compared to the 30% of active cases in La Crosse County.
As cases across the area, state and country begin to climb back up, contact tracing has posed challenges for health officials.
On top of being overwhelmed with surges of new cases to track, some areas — including Wisconsin — have reported having trouble reaching individuals for reasons ranging from fears of scams to misinformation about privacy.
"It's not just about giving you instructions," La Crosse County Health Department director Jen Rombalski said, "it's about a relationship that can include support."
La Crosse County has hired 14 new contact tracers to help ease stress the team has seen in recent weeks with the surge of new cases, relieving some cases the county has had to ask the state to help with.
"At this point, we have had hundreds of positive cases in our community, with thousands of contacts," said Rebecca Lakowske, a contact tracer and health educator with La Crosse County.
"We could have a million contact tracers and investigators and if people are not answering their phone, we're still not able to make that connection," she said.
Lakowske said that overall in La Crosse County, people have been responsive to the calls from contact tracers, and understands that answering calls from an unknown number can be anxiety-inducing for some.
"For those who aren't answering their phones," she said, "it's not a painful process. We really try to be kind."
Currently, if you have tested positive for the disease in La Crosse County or have been within six feet of someone who has tested positive for longer than 10 minutes, a team member will contact you to provide information on moving forward.
Usually, this information includes guiding you through how to isolate for two weeks, especially if work schedules or an unsafe living environment pose challenges, but also on what to do if you are experiencing symptoms or do throughout your isolation period.
If you don't answer, the contact tracer will leave a voicemail with callback information, but will not reveal any of your personal information in the message.
Contact tracers will never ask for your financial information or Social Security number, Rombalski said, and if someone does those should be red flags that it's a scam.
She also said that if you are contacted and feel uncomfortable, you can ask the person on the other phone to hang up so you can call them back, or you can call the health department to confirm the identity of the caller.
"We want to help you be safe and not be at risk of something ... that might be a scam," Rombalski said.
Ever-changing information
As things develop in what health officials know about the novel coronavirus disease, officials also reminded the community to remain vigilant in using reliable sources for their information.
"There are a lot of unknowns, and while there are unknowns that really raise anxiety for individuals and people, it's just part of human nature that when we don't have known answers we may seek answers that are not factual," Rombalski said.
And with the amount of unknown details about the disease comes the unknown level of risk it poses, officials also remind the community.
"It isn't just about death, and there can be long-term health effects that we are still learning about," Rombalski said.
"I say that because it may seem like, because we haven't had any deaths in La Crosse County and most individuals don't require hospitalization, it might feel like it could just be like getting the flu, and what is the fuss all about, essentially," she said.
"Just remember that there are a lot of unknowns about COVID-19," Rombalski added.
More testing sites
On Friday, the county hosted another free testing site through the National Guard, where 400 tests were administered, and results are already being seen.
"It's the first time we were able to maximize the amount of tests available," Rombalski said.
Some individuals with symptoms who were waiting in line had to be referred to get tests through health care providers because the site ran out of tests sooner than expected.
Rombalski said that if you tested positive, the health department will contact you, and if you tested negative, the National Guard will call you instead.
All results should be in by the end of Wednesday, she added, reminding anyone who was tested on Friday to remain isolated.
The next free National Guard testing site will be on July 24 at the Omni Center in Onalaska from 10 a.m. to 4 p.m. Anyone with symptoms can attend.