The La Crosse County Health & Human Services Board received updates this week on a number of key health crises facing the area, including COVID-19 and the PFAS contamination.
Health director Jen Rombalski told the committee Tuesday that while the community is showing a lot of interest in receiving the COVID-19 vaccine, supply is slowing the process down.
These supply and demand snags are showing up in a number of ways for community members, she outlined, including cancelling vaccination appointments and underwhelming mass inoculation events.
"We worry very much about vaccine supply," Rombalski said," and then not having the vaccine to be able to hold the appointments."
Previously, officials were telling individuals eligible for the shot that it could take up to a week to get vaccinated after filling out the screening form — but they are now seeing it take more than two or three weeks for some because of the short supply across the state.
Ordering vaccines each week from the state has also been a sometimes frustrating process, Rombalski noted, and officials are becoming creative in making the most out of the supplies they receive.
In preparing for a community vaccination clinic last week, the county requested 250 doses, but only received 100.
Despite the short supply, local health officials have been able to carefully pull six doses out of a single vial, rather than the expected five, to help stretch supplies, and were able to inoculate 113 individuals Friday.
But still, other hurdles in the process are appearing.
Just earlier on Tuesday, Rombalski recalled, one of the community's private vaccinators found themselves with 100 unused doses. But officials are now working to administer those shots to members of the public currently on the waiting list.
"I made the call that we were going to shift our resources to address this immediately, in order to make sure that those 100 doses get into the arms of individuals in our community that have been sitting in the jotform, waiting to be vaccinated," Rombalski said.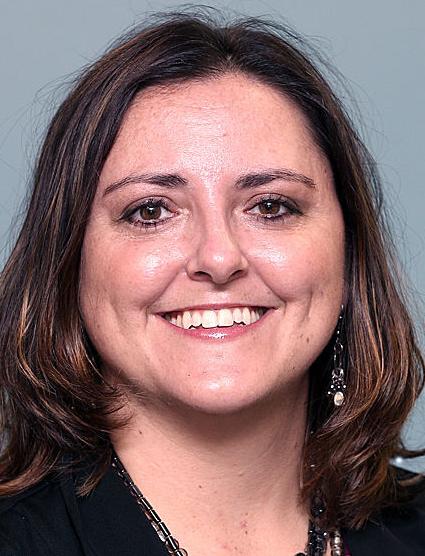 But some help is on the way, Rombalski said in her update, including a new system to order vaccines two weeks in advance through the state, and a federal program just approved to make pharmacies eligible to inoculate.
In Wisconsin, the initial designated pharmacy for the program will start with a select few of Walgreens that will receive small allocations of the vaccine, but it will soon snowball into larger relief.
"That will get to more doses over time and additional pharmacies," Rombalski said.
The county is also in discussions with the state to hold a possible mass vaccination site once the vaccine is in greater supply. It would likely be regional, not just for the county, but Rombalski said that was still in early talks.
"We're really pursuing as many options as we can to bring vaccine into our community and to be able to effectively vaccinate as many as possible," she said.
Rombalski also touched on a recent goal set by the county's vaccine partners to vaccinate as many people as possible in an equitable manner.
To work toward this, she said, officials are continuing to push out vaccine messaging, and will begin helping those with digital barriers gain access.
Currently eligible to receive the shot are those 65 and up — a group officials said has been particularly interested in being vaccinated — essential health care workers, clergy members, social workers, and police and fire officials, among others.
The state, Rombalski said, recently changed its labeling of vaccination criteria from phases to a simple list of who is currently eligible and who will next be eligible.
Officials are hopeful that the next group of eligible residents can begin vaccinations around March 1, though that depends on supply rollout between then and now.
Among that group includes educators, a top priority for officials, some public-facing essential workers and non-frontline health personnel, and others.
Those interested and eligible for vaccination can start the process by either filling out an online form, or by contacting their doctor if they are an established patient with Gundersen or Mayo Clinic Health Systems.
Currently, public vaccinators in the community include Mayo, Gundersen, Weber Health Logistics and the La Crosse County Health Department, though there are a few private groups doing vaccines in-house as well.
Previously, anyone who received a vaccine through Weber Health had to pay-out-of-pocket, but Rombalski said the group has now received permission to correctly bill insurance, and will offer free vaccines, including reimbursing those who had already paid.
PFAS update
The health department also gave the committee Tuesday night an update on the PFAS contamination on French Island, a group of forever chemicals likely stemming from the airport which has now polluted over 40 private drinking water wells.
While the city of La Crosse is handling much of the cleanup, the county said it was working closely with the state to assess the issue, including possibly pursuing additional testing.
Specifically, an official said, if the state and county found the current testing area wasn't broad enough, they would request the city conduct more testing at their own cost.
"Right now we're looking at those pieces to determine if there's something more, if we need to push for further testing than they've gone so far," said Carol Engle-Drury with the La Crosse County Health Department.
Engle-Drury said that the state has been cooperative in sharing information about the contamination, but hopes that legislation is put back on the table to form a more uniformed front against the pollution.
"There's a definite handicap, information sharing between state organizations and local organizations doesn't always go as smoothly," she said.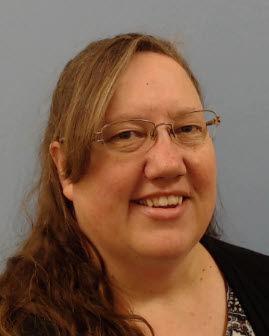 The county health department has been specifically working with a toxicologist to map out reported illnesses from the island to see if there is a connection.
"The hard part with it is that a lot of the health effects that come from PFAS are things that just kind-of happen naturally, or from other things, and it's hard to tell if it's from one particular source or not," Engle-Drury said.
Some of the suspected health effects of the chemicals include issues with fertility, development in children, increased cholesterol, a compromised immune system and increased risk of cancer.
The county said that its Women, Infants and Children officials are working to offer support to women and families in the area of infertility and development.
Additionally, the county is helping educate residents on ways to reduce contamination of PFAS, which are found in a number of common household products on top of other pollution events.
Solutions and corrections for the contamination are still in early discussions, but are complicated, Engle-Drury said, using a whole-house filtration system as an example, which would filter the chemicals from the water, but would then require disposal of the now-contaminated filter.
"It does create a cycle of contamination," she said.
Those residents impacted by the contamination with health concerns are advised to contact the Wisconsin Department of Health Services, but can also contact the La Crosse County Health Department with questions.