City looks to pause fire Station No. 4 project over historical concerns, move to Station No. 2 renovations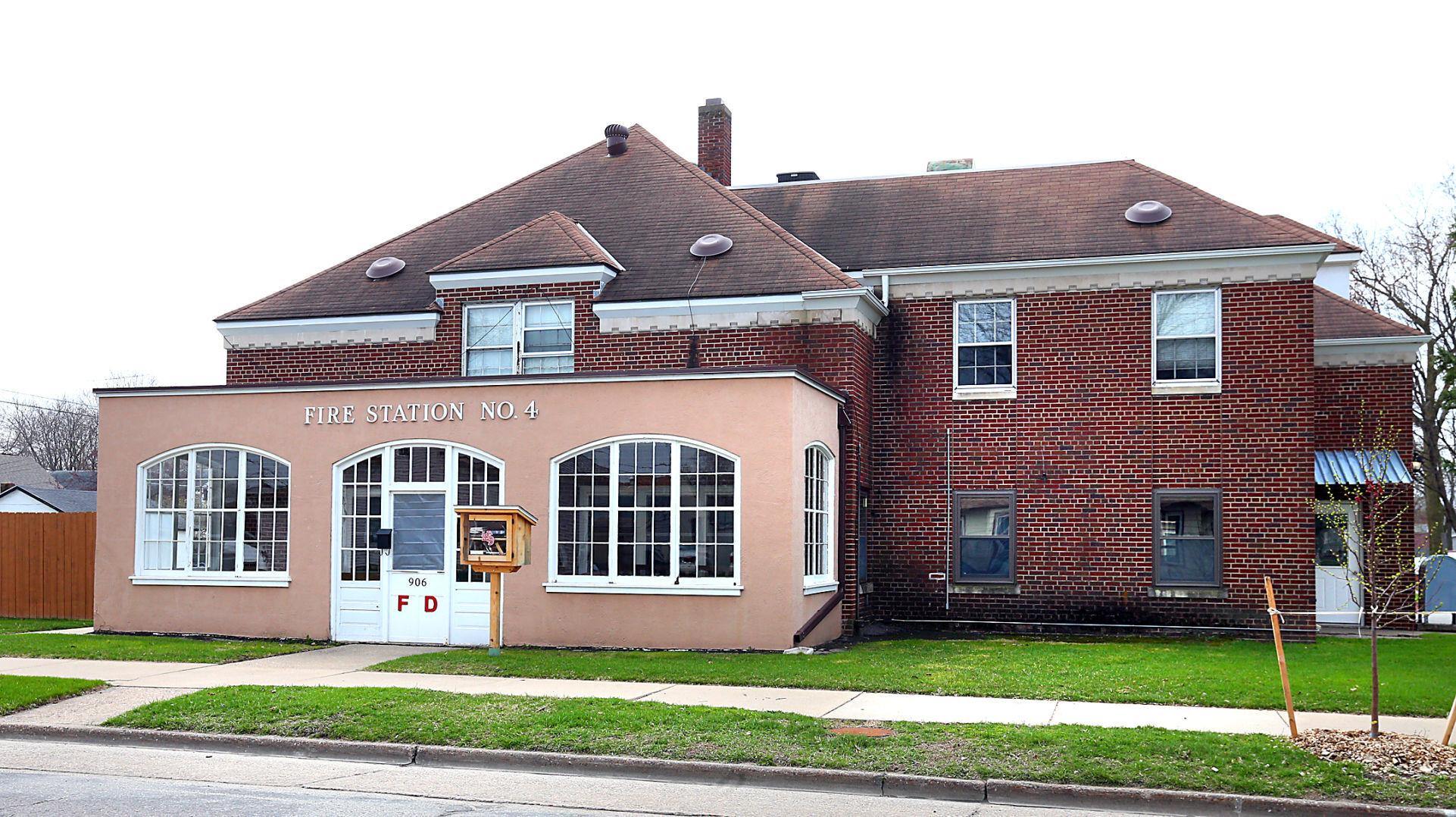 The city of La Crosse is looking to pause and reroute funding from a reconstruction of its North Side fire station after concerns have mounted from community members and historical groups over preserving the existing 1940 building.
In a video from La Crosse Fire Chief Ken Gilliam sent to council members Wednesday that was obtained by the Tribune, plans were revealed to move the $2.4 million budgeted this year for Station No. 4 to instead begin work on Station No. 2, which was not budgeted for until 2022.
The change comes after historians and community members urged the city to reconsider its plans to demolish Station No. 4 this year and replace it with a modern facility, which officials said they had deemed to costly. An online petition had garnered more than 350 signatures as of Thursday.
"I'm going to take the money that was earmarked for Station 4, I'm going to respectfully request the council support prioritizing Station 2 with those funds and to give us time on Station 4 for dialogue on the historical preservation, potentially incorporating that building into other needs of the city, and give us a little bit better timeline to discuss the fate of the North Side fire station," Gilliam said in the video.
Gilliam said he is preparing a resolution to shift the funding that will be on Mayor Tim Kabat's desk by the end of this week to short circuit it to April's council cycle. He will also discuss the change with the Heritage Preservation Commission Thursday night, Gilliam said.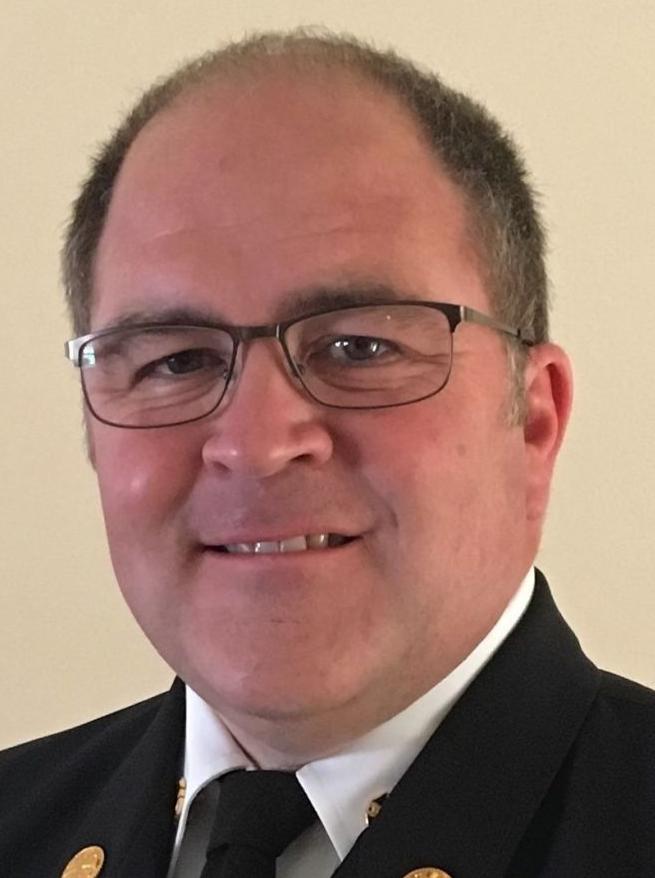 "Hopefully that will give them time to research and do what they need to do to determine what they want to do with the old building, or what they can do with the old building," Gilliam said.
Some council members showed early disapproval of the switch.
"I am very upset if Station 4 gets lost in the shuffle. We may lose out on funding as the current plans are. There is no guarantee the funding will be there next year," North Side council member Andrea Richmond told the Tribune in a text. "Which would be very disappointing for everyone on the North Side.
"I realize we need to wait two months until the Heritage Preservation Commission makes their decision. But to change now is not the right path going forward," she said.
"We bonded for those dollars that allowed for completion of the project to address emergency response needs in that area of the city," Richmond said.
In his video, Gilliam said the discussion over Station 4's future has turned sour, saying he received an open records request from an unnamed council member that was off-putting.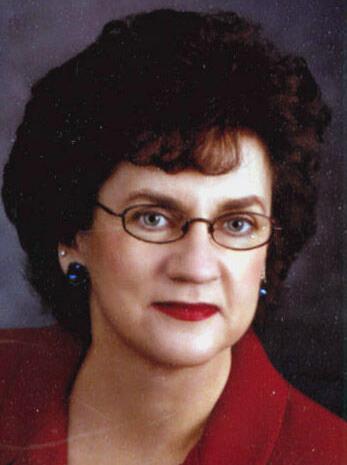 "How I interpret that is just that I'm not being trusted," Gilliam said, noting that other council members had also been trying to bypass him and get information and from "allies" with his staff on the matter.
"I keep my staff fully in the loop," Gilliam said. "They likewise let me know of things going on as well, and essentially I can see where this thing's just getting to a point of frustration for a lot of people, and I don't want to operate in an environment like that.
"I've been accused of not being transparent and I've been accused of not listening to the citizens of La Crosse, and I think that those of you that have gotten to know me over the years that I've been here know that I'm transparent to a fault," he said. "I don't play politics very well, and I'm just trying to get something very important done for the city."
Station No. 4, which sits at 906 Gillette St., was identified as the highest priority for the city in its plan to modernize and improve its fire stations, with Station No. 2 to follow, both identified as needing to be demolished and rebuilt.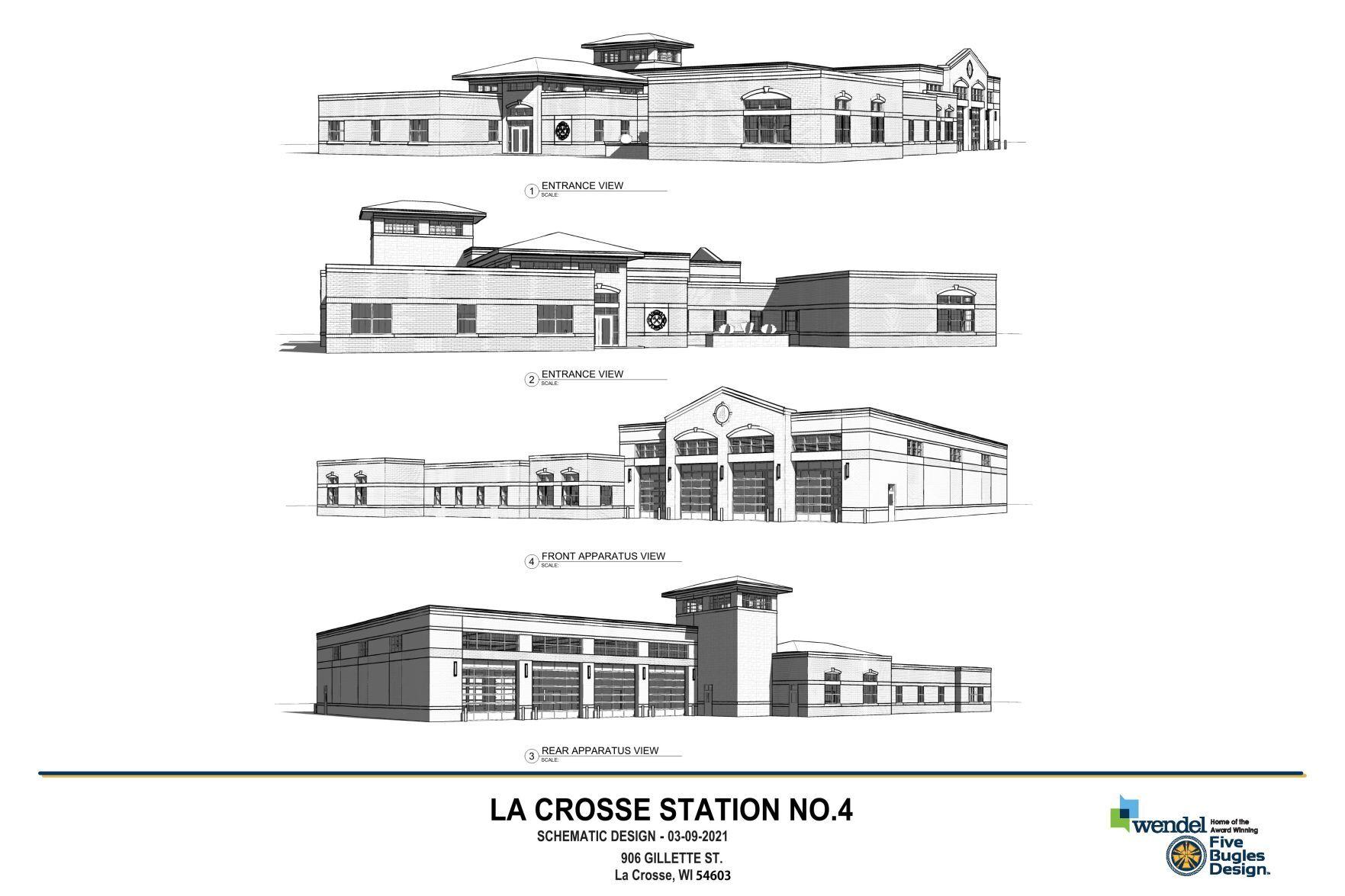 Gilliam told the council members that the plan to reroute funds had already been advised by the city's finance department, Kabat, council president Martin Gaul and the architects, who have been advised to stop all work on Station No. 4 work.
The plans will be short circuited for April because "time is of the essence," Gilliam said, as construction and retail markets continue to fluctuate amid the pandemic.
The city will have enough money to complete the rehabilitation of fire Station No. 1 and begin the work on No. 2 this year, Gilliam said, despite the changes.
The last remaining lot of old Goosetown Park near La Crosse Street and West Avenue and just west of University of Wisconsin-La Crosse's Coate Hall has been identified to build the new Station No. 2, Gilliam said, with full support from the La Crosse Parks, Recreation and Forestry Department and the university.
The current Station 2 is currently near Monitor and Caledonia Streets, and the move will better serve the city's response time goals, Gilliam noted.
The project is in early stages, though if supported, architects are expected to begin immediately, and Gilliam said there is a potential to incorporate housing or other tax-base above the new station.
If plans can begin next week on Station No. 2, it can still be started on the same timeline as No. 4, with bids to construction crews going out this summer and a groundbreaking later this year.