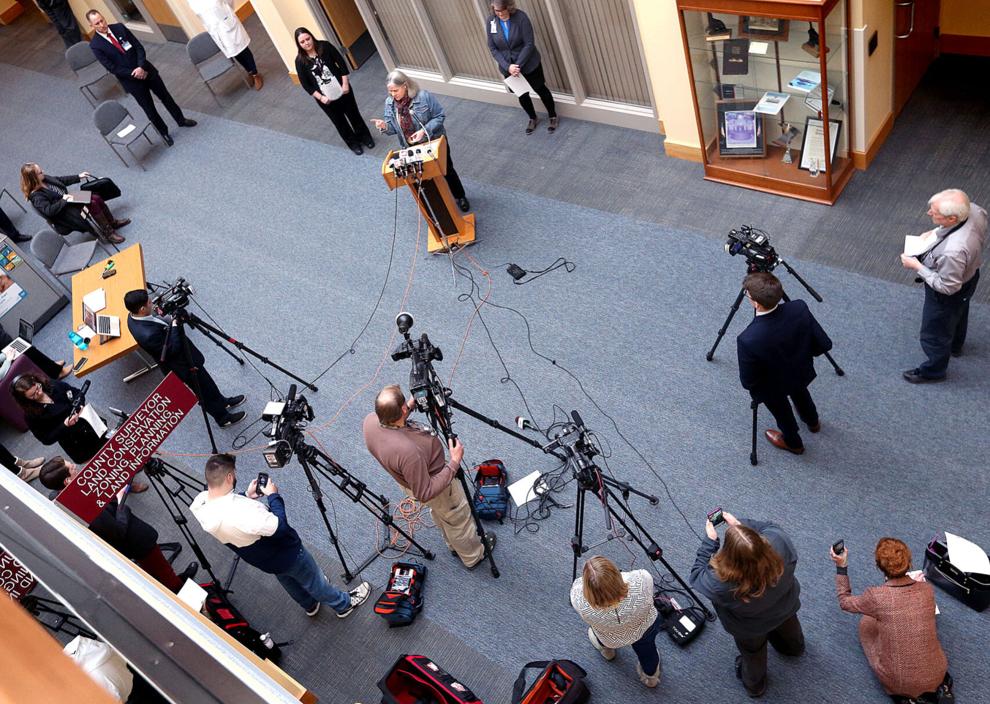 COVID-19 cases around the country, including in the Coulee Region, are once again skyrocketing, mirroring the crisis seen earlier in the pandemic in some ways. And while some protocols are beginning to return, some officials have issued concern that messaging and mandates have not been as powerful or sweeping as once before.
To date, more than 15,000 La Crosse County residents have contracted COVID-19, according to the Wisconsin Department of Health Services, and county data highlight that the latest spike has been overwhelmingly in individuals who are unvaccinated.
Hospitals are once again overwhelmed in the area, and after a summer of no fatalities, about six La Crosse County residents have died as a result of COVID-19 in the past few weeks alone, and the county has now reached 100 total deaths.
Who is getting sick is changing, too, and more young, healthy people are contracting more severe disease under the delta variant.
In response, starting next week the La Crosse County Board will return to fully virtual meetings for a month, and re-evaluate returning to in-person on a monthly basis depending on COVID conditions in the community.
But other, more stringent protocols hang in the balance.
La Crosse County Health Department director Audra Martine told the board at a planning meeting Monday night that it had been advising organizers to cancel events since early August, which surprised several supervisors.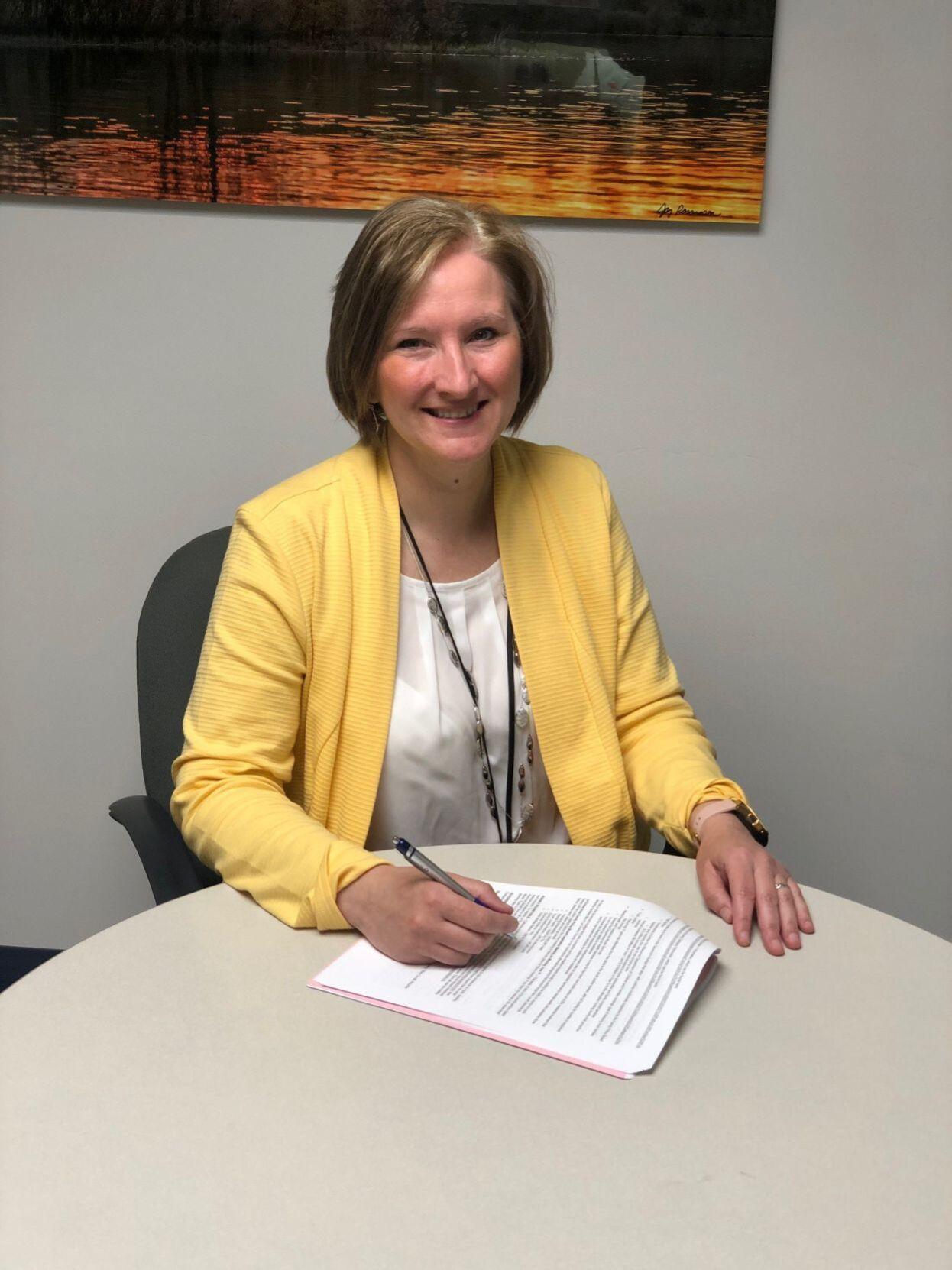 "I'm kind of concerned about how this is kind of being disseminated, and is there enough publicity about this? Should there be more?" said supervisor Peg Isola. "It's just concerning that you know, you've been telling people to cancel events."
Martine told the board that events are among the top places where community spread is happening in La Crosse County, and that it has encouraged, but not enforced, cancellations at this point.
"For the last several weeks our recommendation has been to cancel if you can," Martine said. If event organizers are "unable to cancel or unwilling to cancel," she said, the department instead encourages mitigation such as vaccine proof, or proof of a negative test, as well as masking and distancing.
"I think sometimes people think, 'I'm safe because I'm only trying one thing. I only go to one place, it's my place where I go to be comfortable and feel like my life kind of came back.' Many of these things or those types of events," Martine said, "unfortunately we're seeing a lot of cases come from them."
This news comes in the height of festival season, and many fall events, parades, fairs and more are on the calendars. One of La Crosse's largest events, Oktoberfest, will hit city streets at the end of the month, and it typically brings in tens of thousands of visitors. As of Wednesday, Oktoberfest had not announced any COVID-19 protocols for its event.
County supervisors issued concerns with the response to current pandemic conditions, questioning if case rates and severity mirror that of a year ago, why don't the precautions?
"You walk into Menards, you walk into Kwik Trip, and nobody's masking. And you can see the numbers yourself when you listen to the concerns about the number of health care beds that are available in our county," said supervisor Rick Cornforth. "It's no joking matter."
One supervisor questioned the message the board would be sending with its upcoming Wisconsin Counties Association Annual Conference that is being held at the La Crosse Center later this month.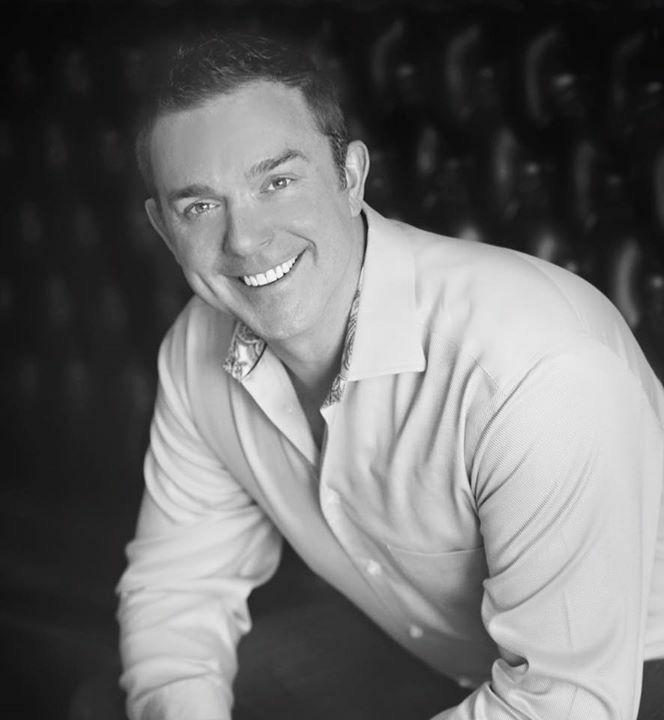 "I just have some concern that as community leaders we aren't setting the example that our health department is telling us is the best one, which is to cancel events that aren't critical," said supervisor Dawn Wacek.
"All these events are still happening, the community is still out in all of the restaurants, in all of the bars, we aren't telling people they have to mask, we aren't telling them that they have to cancel events," Wacek said. "So I just think that we need to maybe take a stronger stance as a county board."
Officials said that cancelling the conference would be in the hands of the WCA and the La Crosse Center, and that the health department was in communication with organizers. Supervisors are not required to attend the conference.
Several officials questioned whether another mask mandate, group size limitation or similar mandates could be implemented within the county. Cornforth said he was in Dane County over the weekend where a mask mandate is currently in place, saying the scene was the "opposite" of La Crosse County, where he's seldom seeing masks worn in public.
County leaders said that responses are more complex than they were before as they evaluate the legal ability for the county to both mandate and enforce things such as masks, and they reassured the board that they were looking into options.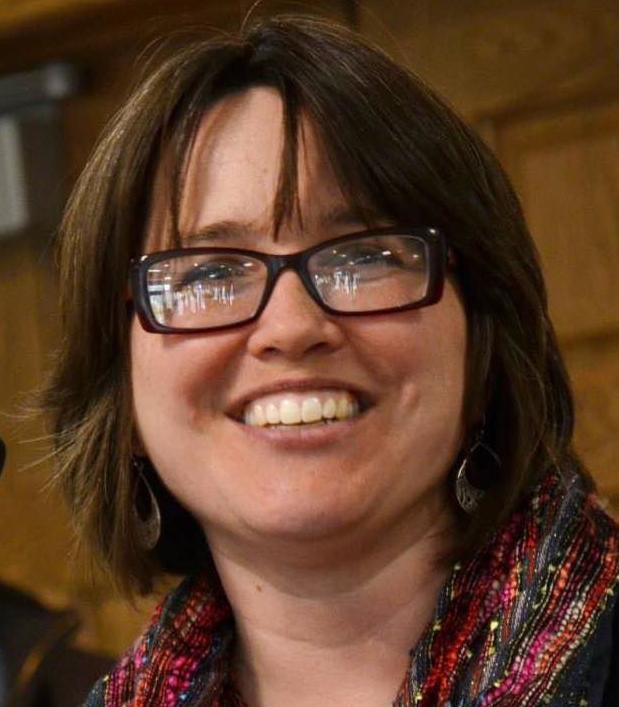 In Dane County, its health department is in charge of fielding complaints about violations of its mask mandate, which requires most people to wear a mask in indoor, public settings. Businesses are also required to post signs indicating masks are mandated in the establishment.
But La Crosse County officials said they were still evaluating how exactly the county enforces the mandate, and that it was looking to several different counties to understand what personnel and tools are used for enforcement.
Officials said they were also looking into whether another emergency order would give the board more authority on protocols.
Still, Martine emphasized the careful, societal balance required when making COVID protocols.
"Needing to understand how this is impacting everybody and their interests is really, really important. I think just putting out a bunch of rules is probably not the best way to quickly have someone understand what we're trying to accomplish, and sometimes understanding what they need also helps," Martine said.
She said that the La Crosse County Coulee COVID Collaborative, which meets every two weeks right now, discusses how to balance safety measures with the needs of schools, businesses and more.
A new initiative to have businesses promote mask wearing on their own is underway at the county level, which would encourage businesses to hang up signs saying, "we are masking for you, please mask for us."
"You both want to serve the public, who has varying opinions, as well as keep people safe," Martine said.