Crochet phenom Jonah Larson competing in Junior Achievement Young Entrepreneur scholarship competition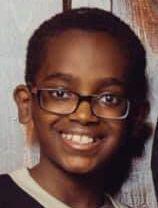 La Crosse's renowned crochet kid will compete against a trio of fellow entrepreneurs this month for a chance at a $10,000 scholarship from Junior Achievement of Wisconsin.
Jonah, 13, who found global fame in the world of crafting after his La Crosse Tribune profile in 2018, is the founder of the Jonah's Hand's brand, which includes books, a fashion line, one of a kind handcrafted pieces and logo merchandise, and has appeared on numerous TV shows and in magazines.
The talented teen boasts over 109,000 YouTube subscribers, 277,000 Instagram followers and 135,000 Facebook followers.
Jonah is also a young philanthropist, having raised funds to build a science center and library in his birth country of Ethiopia through his ongoing partnership with nonprofit Roots Ethiopia.
The Lincoln Middle School student will be the youngest of the four contenders in the 2021 Junior Achievement Young Entrepreneur Live Competition, being broadcast online from 3:30 to 5 p.m. Jan. 28. Also participating are American Maker's Carter VanHaren, 17, of Brookfield; Prime Time Performance's Madison Russell, 17, of Shullsburg; and T. Gehri Caprine Artificial Insemination Services' Tessa Gehri, 17, of Wonewoc.
The finalists were selected based on criteria including charisma and hustle, business success, growth potential, social involvement, strategic direction, personal integrity and leadership.
For the "Shark Tank" style competition, sponsored by Ernst & Young at Majic Productions in Waukesha, each contestant will present their business and "state their case" for earning the scholarship to the judge panel, consisting of Craig Culver, co-founder, board chairman and brand ambassador for Culver's; Christine Specht, CEO of Cousins Subs; Craig Karmazin, founder and CEO of Good Karma Brands; and Denise Thomas, president and owner of the Effective Communication Coach. The judges will ask questions, make critiques and offer feedback.
"Entrepreneurship is one of the core principles of Junior Achievement," said Michael Frohna, president of Junior Achievement. "Similar to the classroom and community programming Junior Achievement offers, the Young Entrepreneur Live Competition embodies that entrepreneurial spirit in a new generation of American leaders."
Registration to view the event is available at https://secure.qgiv.com/for/jaowi/event/823617/.