La Crosse officials approve Outdoor Cafe Program, paving way for dining in the streets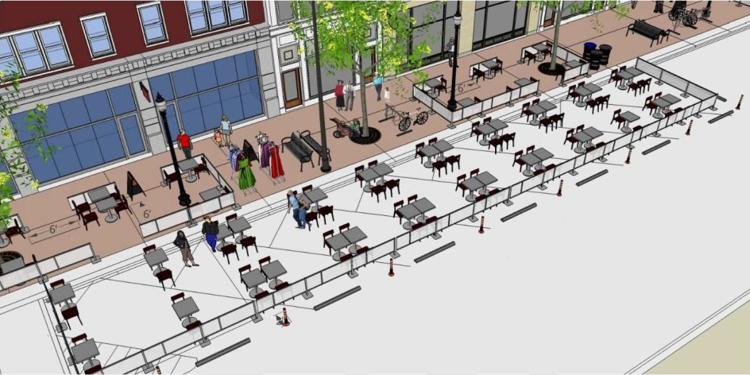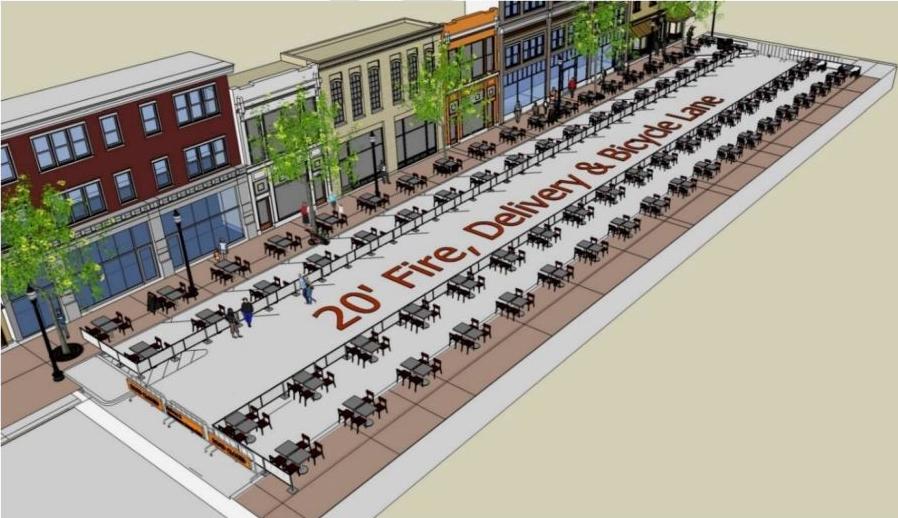 City of La Crosse officials unanimously approved a new program that could help restaurants expand business outdoors, a safer environment for its patrons during COVID-19.
The program would allow restaurants, taverns and tasting rooms to set up shop on sidewalks, urban plazas, parking lots, green spaces and even city streets to serve its guests, after acquiring a permit.
"Our small businesses are facing incredible challenges and our restaurants are being hit very hard right now," Robin Moses with Downtown Mainstreet, Inc. said in support of the program. "This idea is not new, it is happening across the nation."
Officials did change language to allow for taverns and tasting rooms to be included in the program, which was originally only intended for restaurants, but there won't be any vertical drinking allowed — in other words, drinks can only be served and enjoyed by patrons who are seated.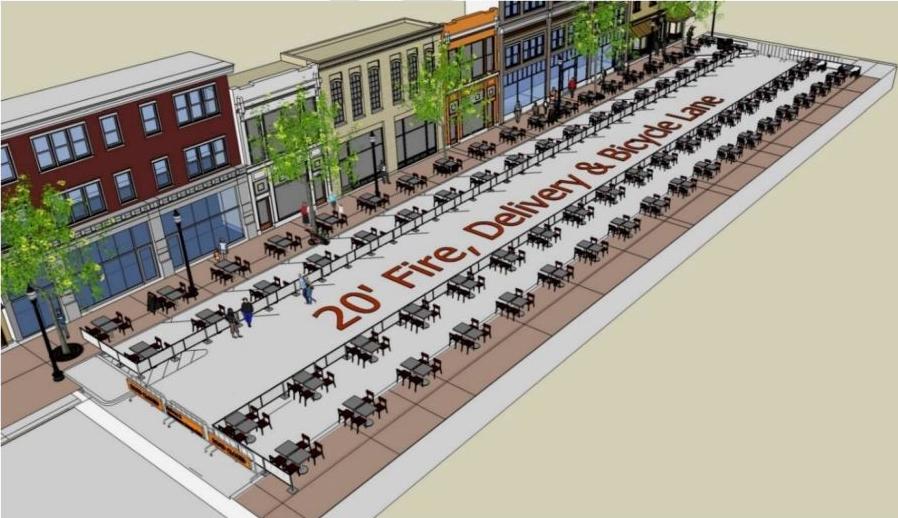 A big move by the city with the program is the allowance for street occupancy, which can be done in two different ways.
In one option, restaurants can apply to set up their tables and chairs in parallel or diagonal street parking spots. A barrier will be required to separate the patrons from traffic and pedestrians at a certain distance.
Or, a group of neighboring establishments can request together to block off portions of entire streets, known as a "Cafe Zone," where they'll each share the space, within their own designated barriers.
Traffic for any street approved for a Cafe Zone would be blocked until the program expired in November, though a designated fire lane would still be required.
Some streets already in consideration for a Cafe Zone are Pearl, Caledonia and Main streets, though they would need additional approval, and any street could potentially be approved for the program.
The program will also allow for those that serve alcohol to expand licenses so drinks can be served in the new outdoor spaces.
Proper barriers and social distancing will still be required, as will masks, which is current under Gov. Tony Ever's recent statewide mask mandate, and restaurants will not be able to use the outdoor space to increase seating capacity and all cooking and food preparation will still need to be done in their regular setting.
Plenty of other cities have made similar moves as a way to help businesses during COVID-19, as experts have indicated that the risk of spreading the virus is much lower in outdoor settings.
In Madison, a new city order paved way for the possibility of streets around the Capitol Square to close for business use.
Broadly, the move also sparks a conversation about permanent car-free spaces in cities, as some have compared pedestrian-only streets in other cities as being safer and more productive for businesses, especially during a pandemic.
"If you want people to feel comfortable sitting outside and eating and spending money and talking, the cars must go," one citizen wrote in an email to the common council in support of the program and longer-term street closures.
Applications for businesses will be available through the city and will need approval from the city's Board of Public Works. All permits through the program will last until Nov. 13.