UW-La Crosse volleyball: Eagles clinch share of title, tournament No. 1 seed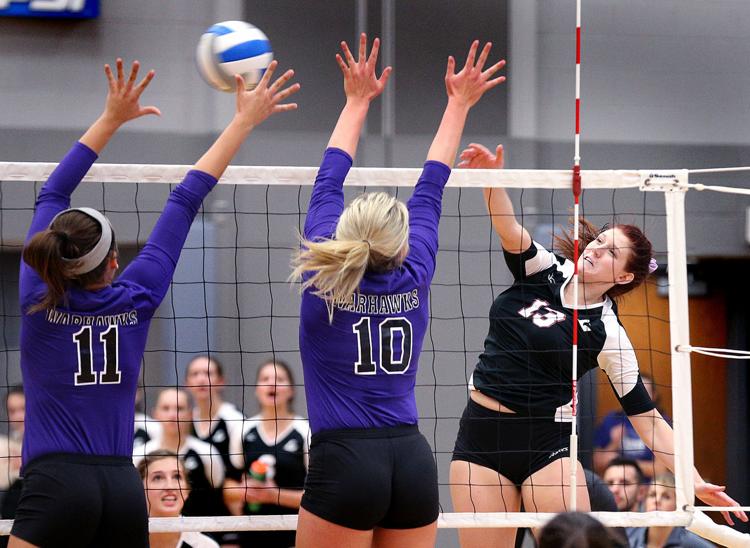 It wasn't just that its defense was stellar — it was.
It wasn't just that it responded to each challenge No. 9 UW-Whitewater presented — it did.
It wasn't just that it ended each set with runs that demoralized its opponent — it did that, too.
No, the impressive thing was the UW-La Crosse volleyball team made it look easy. The Eagles swept the visiting Warhawks 25-23, 25-15, 25-19 to clinch at least a share of their third consecutive WIAC regular-season championship on Wednesday in front of 350 people at Mitchell Hall.
The win, marking the program's 12th conference title, also netted the team the No. 1 seed in next week's WIAC championship tournament. The Eagles (18-6, 6-0 WIAC) have one more WIAC contest left — a home tilt against Stevens Point at 2 p.m. Saturday — but they hold the head-to-head tiebreaker over both Whitewater (20-5, 5-1) and Eau Claire (14-10, 5-1).
While her team made quick work of the Warhawks, sweeping them in an efficient 1 hour and 20 minutes, UW-L first-year coach Amber Dunn said the Eagles used the week off prior to the match to prepare for a tough test.
"Credit to Whitewater, they're incredible," Dunn said. "They're very good, they're very strong. Just like any team, we have our strengths and weaknesses. I think we utilized our strengths to their weaknesses (Wednesday)."
One of those weaknesses for Whitewater was at the net. UW-L controlled the net with proficiency, racking up 10 blocks and 37 kills. Senior middle blocker Jessica Jablonski acted as a brick wall above the net, as she tallied a solo block and five block assists to go with her four kills.
The Eagles' defense, especially in key moments, swung the momentum in their favor. In the first set, after UW-L had allowed a 19-9 lead fall to a 23-22 deficit, it stiffened defensively and scored the final three points, capping the run with a combo block by sophomore Kathryn Maas and freshman Laine Hoeffel.
Maas and Hoeffel tallied back-to-back kills near the end of the second set — the most dominant for the Eagles — to kick off a 5-0 run to take a two-set lead. After falling behind 11-7 in the third, UW-L responded after a timeout to tie it at 12, and after going back-and-forth for seven points, closed the match on a 6-0 tear. Jablonski had two block assists and a kill in that key stretch.
"That was the most important part, our teammates picked each other up," Jablonski said. "I'm so proud of how we played, and how everyone pushed through.
"This team can be really gritty, and that's really cool to see."
Defense may have led the charge, but UW-L's balance on offense put Whitewater on its heels. Senior Stephanie Henk paced the team with 10 kills and 11 digs — her ninth double-double of the year — but any time the Warhawks focused too much on her, another Eagles hitter made them pay.
Five UW-L players outside of Henk finished with four or more kills: Marisa Johnson (7), Maas (6), Hoeffel (5), Maddie Entinger (4), and Jablonski (4).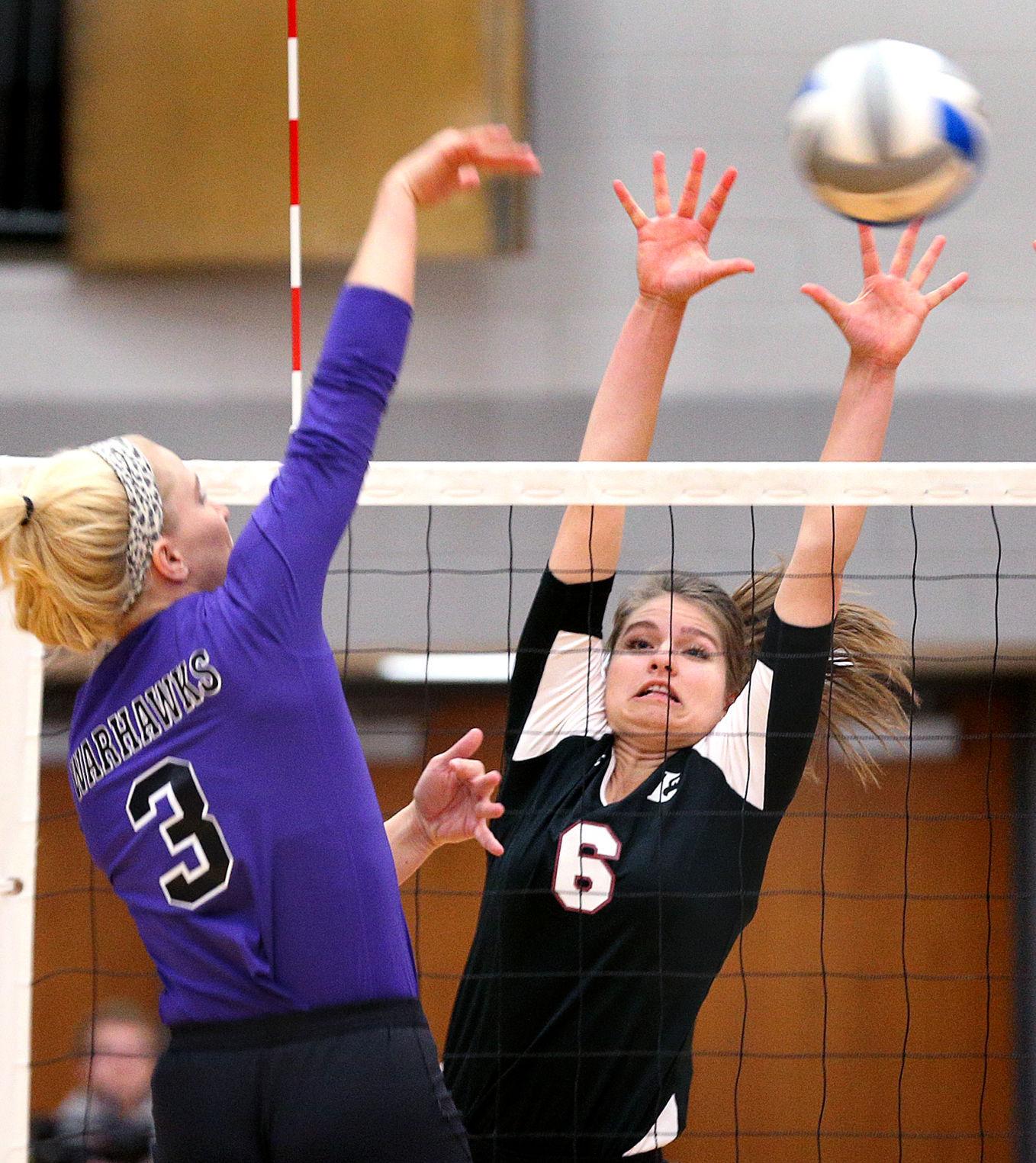 It started early for the Eagles, going up 10-2 in short order in the first set.
"To start off these intense games strong is essential," Henk said. "For us to go on that long run, it just started off the momentum fantastic and it just up and up from there."
UW-L's only real trouble spot also came in that first set. The Warhawks used a shorter, more lofted serve that the Eagles misplayed multiple times, allowing Whitewater to mount its comeback. But Henk said once the team adjusted to that, it was smooth sailing.
"We got a little confused, but we said, 'No, this can't happen again. We've just got to be ballsy and go after everything,'" Henk said.
With one roadblock in their way to an undefeated conference season and the outright title, Jablonski believes the Eagles are poised for a deep playoff run.
"That was the best we've played, and it's an incredible feeling," Jablonski said. "I don't want to be in the NCAA tournament with any other team. This program's amazing, and we've come so far in the past four years. To be a senior and to be a part of this team with these girls … I don't even have words."