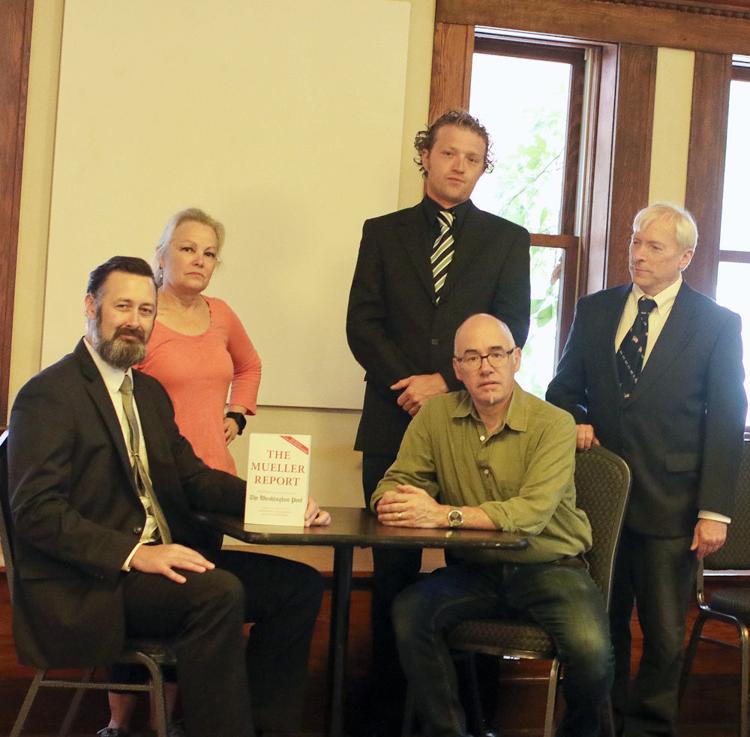 After an 8-month hiatus, the "Alternative Truth Project will return Wednesday, Sept. 25, with a performance of "The Investigation: A Search for the Truth in Ten Acts."
The play, written by Pulitzer Prize and Tony Award winner Robert Schenkkan, takes questioning, testimony and events directly from the Mueller report and was initially performed in New York in June by a cast of Hollywood actors. Schenkkan is allowing royalty-free use of the script.
The performance will be at 7:30 p.m. Sept. 25 at the Cavalier Theatre, 118 Fifth Ave. N. in La Crosse. Admission is free, and donations are accepted. A moderated discussion led by Viterbo history professor Keith Knutson and a local attorney will follow the performance.
The Alternative Truth Project was created in 2017 in La Crosse as a response to the 2016 presidential election results. The group took its name from Kellyanne Conway's "alternative facts" comment during an interview with Meet the Press, two days after President Donald Trump's inauguration.
Co-founders Anne Drecktrah, Diane Breeser and Susan Fox wanted to use the theater as a form of protest and have coordinated monthly play readings for two years, according to the press release. The Alternative Truth Project has performed a wide variety of plays, including adaptations of dystopian novels by Ray Bradbury and George Orwell.
For updates and news on the Alternative Truth Project, check out its Facebook page.
Stay up-to-date on what's happening
Receive the latest in local entertainment news in your inbox weekly!