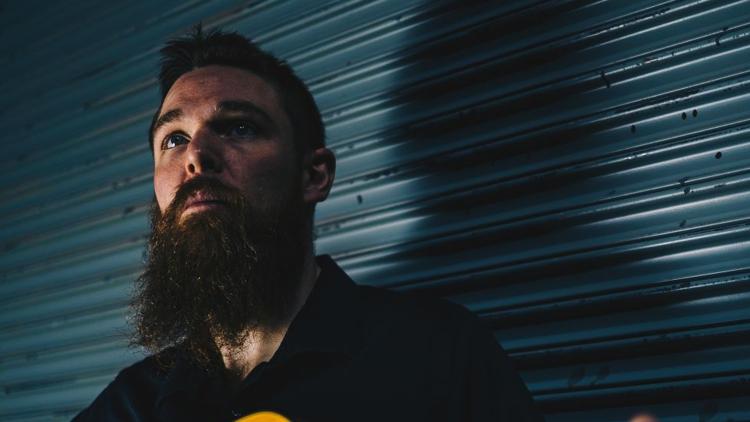 In addition to his role as frontman and songwriter for local reggae favorites TUGG, Andy Hughes has long been inspired by the great songwriters of folk and country music — people like Guy Clark, Townes Van Zandt and John Prine.
He scratched that itch in the summer of 2017 with the release of the critically acclaimed "Heartland and Heartache." "That album kind of paved the way for this one," Hughes said of his latest venture, "Songs for Sunday."
The new album, a year in the making, will be released this weekend with the big party to celebrate scheduled for Leo and Leona's on Saturday evening. Hughes said the new CD is more cohesive because his band — The Mighty Few — was present for all the recording sessions. "It sounds 'bigger' and I think it holds up really well," Hughes said.
This reviewer would have to agree. It's an album with thoughtful—sometimes provocative lyrics—with elements of bluegrass, folk, classic country and Americana. The CD's opener, "Little Miss America," is a kind of lament about the state of the nation and its loss of innocence.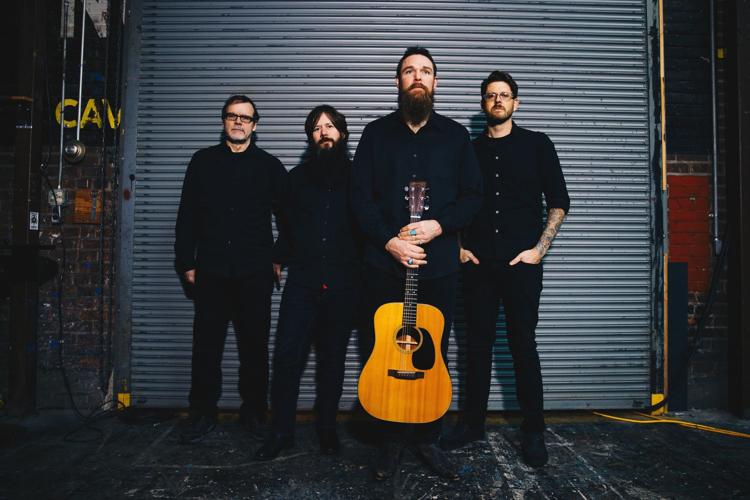 "I really wanted it to not sound preachy," Hughes said, adding that the key line in the song is "Liberty and justice for all? That's the question."
In "The Scheme of the Song" Hughes pays homage to three of his songwriting heroes — Townes Van Zandt, John Prine and Johnny Cash. Like all good songwriters Hughes has a knack for encapsulating meaning in a few well-chosen words.
Of Prine he writes: "Taking everyday normal nobodies and making monuments out of their hurt." Of Cash: "Carried the world on his back, love songs for the downtrodden, faith all dressed in black."
Hughes said that he wanted this album to sound country "although not the country that's on commercial radio now." Like much of old time country, the album's subject matter focuses on the struggles of ordinary people.
While "Tell My Darling" has an upbeat bluegrass vibe, it's actually about the last wishes of a loved one soon to depart this world. It was written at a time when Hughes and his wife, Becky, lost several grandparents to old age. In another song, "Golden Wedding Ring," Hughes memorializes a beloved grandfather who "filled up his heart by giving it away."
Much like any good songwriter, Hughes tries to make it to Nashville as often as he can. He and Becky sometimes leave early in the morning and drive 11 hours straight to get there, singing songs to keep each other awake.
That was the inspiration for "Dancin' in Nashville," another upbeat number that's also a great driving song. It's easy to imagine a big-name group like The Mavericks covering this one someday.
"Witoka Ridgeway" showcases Hughes' creativity. Those two words are on an I-90 exit ramp just west of La Crosse, one that Hughes passed often. "It was something ordinary, but it felt like there was a story — something went down there," Hughes said.
The resulting song tells the story of a man fleeing south after some unspecified crime, but it's really about the impossibility of trying to run from yourself.
As the release party approaches, Hughes said he is filled with gratitude for all who helped him with this project — something he accomplished while holding down a day job.
"I'm so incredibly lucky to be have the people around me that I do," Hughes said. "For me this has been a passion project working nights and weekends, yet all these people were willing to help me. It almost makes me emotional (thinking about) how many people have sacrificed their time for someone else's project — I feel a real debt to those who helped."
Those to be thanked include but are not limited to The Mighty Few (Ben Rohde on drums, Rick Kreuziger on pedal steel and Joe Gantzer on guitars, ukulele and keyboards). Along with Hughes, they will take the stage at Leo and Leona's Saturday night after sets by American Feedbag and Merry Weathers. Hughes said that many guest musicians are also expected to share the stage during the festivities and that copies of the new CD will be available for $10.
Stay up-to-date on what's happening
Receive the latest in local entertainment news in your inbox weekly!