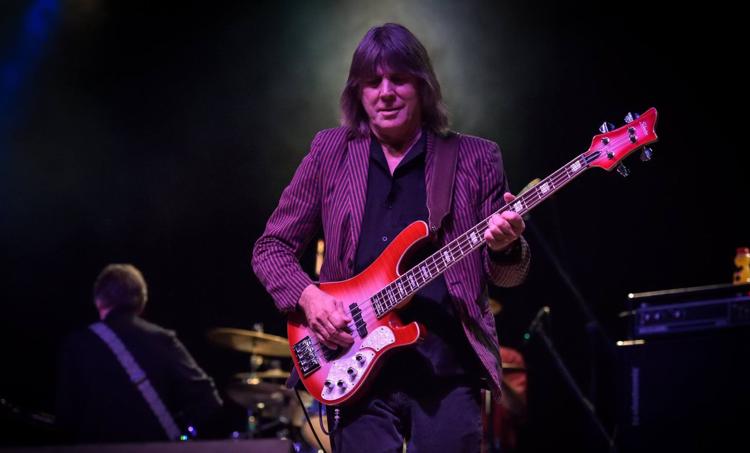 Come February, Mark Healey will be on a Caribbean cruise playing bass guitar with Joey Molland's Badfinger, something he's been at since 1986, and he'll be rubbing elbows with an array of other classic rock 'n' roll acts, including Gary Lewis & the Playboys, Paul Revere's Raiders, The Buckinghams, Danny and the Juniors, and the 1910 Fruitgum Company.
Saturday night, music fans can have Healey all to themselves in the friendly confines of Dewey's Side Street Saloon, where he'll play some of Badfinger's best, a selection of his own songs and a few covers of songs he plays just because he loves them, like "Because" by the Dave Clark Five and "Drive" by The Cars.
Whether it's in the company of legends or performing on his own, Healey is all about music. "Hey, you gotta keep playing," said Healey, a Madison native who now makes his home in Durand, near Eau Claire, Wis.
The Badfinger performance schedule has slowed down from what it once was, allowing him more time for solo shows as well as duo performances with drummer Jim Schuh. Healey was planning to head to Florida this winter for a string of solo shows, but opted instead to work on remodeling his recording studio, The Villa, in Savage, Minn.
Healey was playing in bar bands in Madison before he could drive, but in the early 1980s he moved to Los Angeles, where he was a producer and recording engineer, doing work that included songs for TV shows including "Magnum, P.I." and cartoons for Hanna-Barbera. He wasn't playing in any bands in L.A. in 1986, when a friend urged him to audition for a job playing bass guitar for Badfinger, a British band he'd loved growing up.
So did he have to fly to England for this audition? Nope. Guitarist and singer Joey Molland, a Liverpool native and member of the classic Badfinger lineup, was based in the Twin Cities, and when he got offered the job after flying to Minneapolis, Healey didn't hesitate.
After all, he had the chance to join the first band signed to Apple Records, the label started by The Beatles. He could be in a band that had its first hit ("Come and Get It") written and produced by Paul McCartney and went on to have three more big hits in the early 1970s: "No Matter What," "Day After Day" and "Baby Blue."
"I love those tunes," Healey said.
Badfinger also wrote and recorded the first version of "Without You," a huge hit for Harry Nilsson.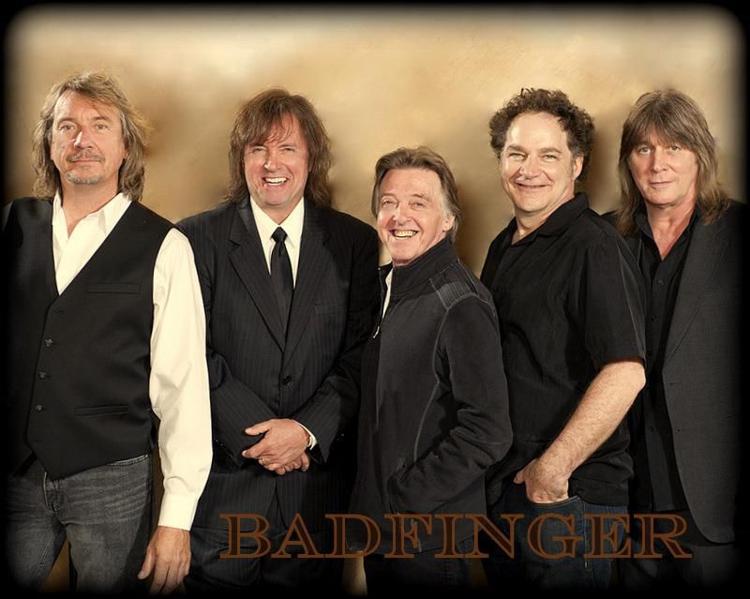 For a lot of people, including Healey, Badfinger is a big deal, but a surprising — to Badfinger fans — number of people draw a blank on the band's name. Most of the time, though, all Healey has to do is sing them the first lines of "No Matter What" and the light bulb goes on.
"'Oh, that was you guys,'" Healey says with a laugh.
The band recorded some enduring classics in the early 1970s but hit a rough patch in the mid-70s with management issues, legal disputes and then the tragic death in 1975 of Pete Ham, who wrote and sang their big hits (except for "Come and Get It," which was sung by bassist Tom Evans).
Register for more free articles.
Stay logged in to skip the surveys.
About five years ago, the band got a big boost in recognition when "Baby Blue" was prominently used in the final scene of the TV show "Breaking Bad." In the wake of that, sales and streams of that song skyrocketed by as much as 9,000 percent, Healey estimated.
"The band went to No. 1 that week," Healey said. "That made me realize the true power of the media, all that it did for the band in a short blip."
Healey released his solo debut, "Inside Out," about 10 years ago, and he has material for a new album. Someday.
"The problem is, when you're in the production and recording business, you're always last. You work on everybody else's stuff before you do yours," he said. "I've got tons of songs but it's just finding the time."