When it comes to getting a band together, sometimes its a good thing to have dumb luck. Just ask the guys in Burnin' Whiskey.
Jake Beyer, the lead singer in the hard-rockin' country band, met drummer Ben Wentz when they had apartments across the hall from each other, and they quickly found they shared a love of music and started jamming. When they moved out of the apartment, the ended up being neighbors without one bit of collusion. And in their new neighborhood, they had a garage they could jam in so they could expand their music-making circle.
Beyer recruited his longtime friend, Brandon Weigel, to join in the fun, getting him started on playing bass guitar.
"We were just out to have fun and play music at the time," Wentz said. "We never thought it'd ever progress too much."
But it did progress, first with a band they called Altered Vision and for the past couple years a band called Burnin' Whiskey, a quintet that will release its debut recording, a five-song EP this weekend, marking the occasion with a show Saturday night at The Brickhouse, where Wentz is in charge of booking bands.
In addition to Beyer, Wentz and Weigel, the Burnin' Whiskey lineup also includes two guitarists, Bill Raven and the most recent addition to the band, Josh Wilson, a member of Saints & Liars who joined Burnin' Whiskey about a year ago.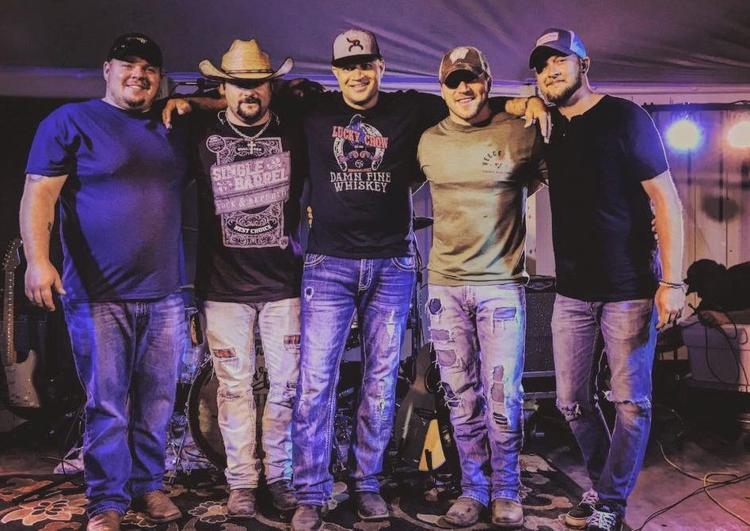 In Altered Vision, the band did a fair amount of country songs, and they even played four years in a row at Country on the River in Prairie du Chien, but they also included a lot of rock material in their sets. In a way, they suffered from an identity crisis, partly because of the name. "Everybody thought we were an alternative rock band," Wentz said.
When they formed Burnin' Whiskey, Beyer and Wentz decided to commit to the country camp, and the band has built up a solid following over the past couple years, mainly doing a mix of guitar-oriented covers that includes current country, older classics and a good share of fun tunes from the 1990s like "Achy Breaky Heart" and "Friends in Low Places" that everybody always seems to know.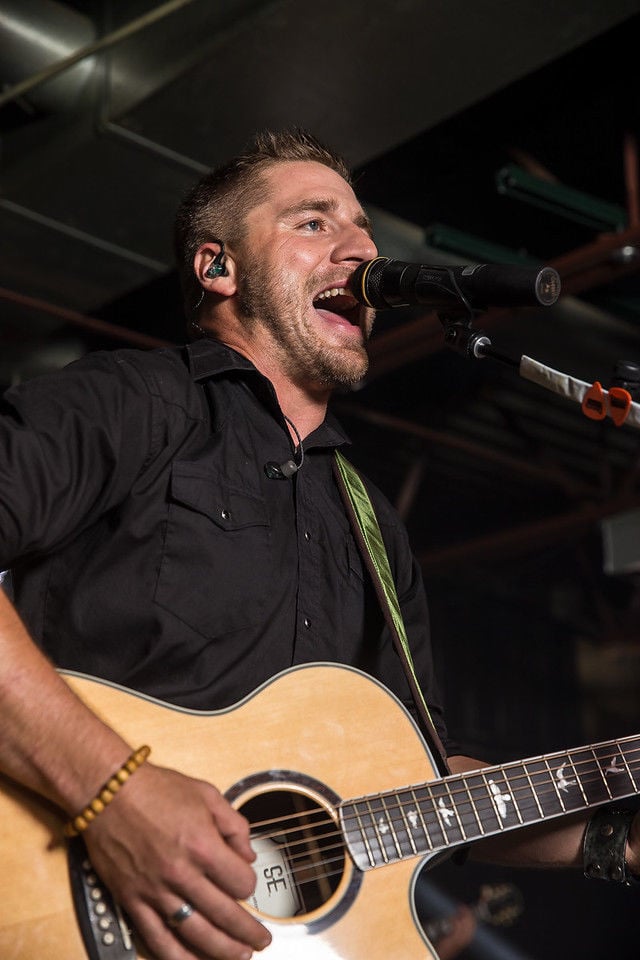 With the release of the new Burnin' Whiskey CD, fans of the band will find the sets peppered with original songs that have a distinctly summery feel to them, celebrating lifestyles of the young and carefree. Beyer said it was important for the band to venture into creating new music of their own.
"Collaborating together and making our own original music together is the best thing we could do as a band," Beyer said. "We love playing covers and whatnot, but making our own songs is what really makes it worth it."
Working in the original material live also is something important for the band in terms of keeping fans interested. "We've been pretty lucky with our fans. We've got a great following with us," Beyer said. "We want to bring them new stuff so they don't get bored with us."
The designated single, "Runaway," kicks off the CD with a soaring tribute to getting swept away by a new romance, and the CD ends with a lighthearted two-stepper, "Work Sucks," that has a chorus that might feel right at home in Beach Boys song.
The latter song was written in the studio, spurred by a universal feeling among the band members. "We wrote that song together because we knew that's how everybody felt at one time or another," Beyer said.
The band worked with Joel Tock to record the CD, and as far as Beyer and Wentz are concerned, they couldn't have been happier with the process or the way the songs turned out.
"He was nothing but the easiest to work with. I don't think the CD would sound anything like what it does without him," Beyer said of Tock. "It took us a while to get it done, but we're really happy with the way it turned out."
"Joel was great. He had a lot of input," Wentz added. "He did an amazing job on that CD. That guy has such a great ear."
Beyond the CD release show, Burnin' Whiskey has a bunch of festival gigs lined up this summer, including June Dairy Days, Onalaska Community Days, the La Crosse Interstate Fair, Kornfest, Gator Fest, and, perhaps most exciting, Country Boom.
At Country Boom, Burnin' Whiskey will be playing sets on side stages throughout the day, starting at 11 a.m. and going until 1 a.m. "I'm sure we'll have to get there at 7 in the morning to set up sound and merch and stuff," Beyer said. "It'll be a long day, but it'll be worth it."
The guys in Burnin' Whiskey have had long days before, but they have a special bond that helps them get through days like that. "Everybody's got the same attitude," Beyer said. "Everybody gets along so well. That makes a world of difference, when we can all be friends on top of playing in a band."
________________________________________________
Country Boom artists