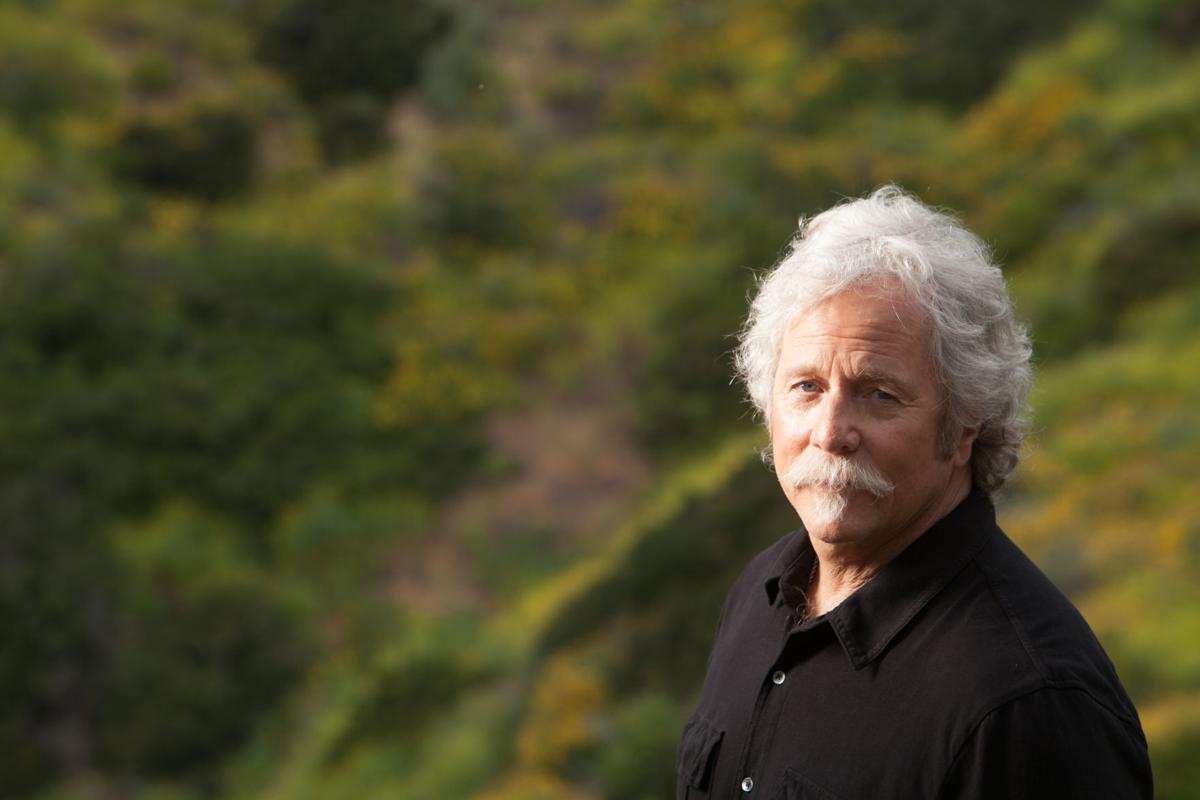 A couple years ago, Chris Hillman would not have imagined recording another album, let alone having one on the Americana charts. After his last studio album, released in 2006, he figured he was done with recording (although he did release a live album in 2010).
"I was basically retired," Hillman said recently in a phone interview.
If anyone could have rested on his laurels, it sure seems like Hillman could have. The California native's recording career goes back to 1962, when as a teenager he played mandolin with a bluegrass combo called The Scottsville Squirrel Barkers.
Hillman went on to do some bigger things, though. He was an original member of the Byrds (in which he played bass guitar), and on the Byrds' "Sweetheart of the Rodeo" album and later with the Flying Burrito Brothers, he was one of the architects of country rock.
"I was a lucky guy, let me tell you," he said. "The way I look at it, it's a gift to play music."
He also was a member of the country-rock supergroup Souther-Hillman-Furay and the short-lived but highly praised Stephen Stills-led Manassas, and in the 1980s formed the Desert Rose Band with Herb Pedersen, a fellow Californian and a good friend since their bluegrass days in the early 1960s.
"He's an incredibly gifted singer," Hillman said of Pedersen,with whom he'll perform April 21 at the Marie W. Heider Center for the Arts in West Salem.
Pedersen is known as an in-demand session singer who has worked with John Fogerty, Gram Parsons, Dan Fogelberg, Stephen Stills, Linda Ronstadt, Jackson Brown and many others. A few years back, Tom Petty tapped Pedersen to add vocals on a tour with Mudcrutch, the band Petty formed before launching the legendary Heartbreakers. Petty and Pedersen hatched a plan to get Hillman to do one more studio album.
For Hillman, the two months he spent with Petty as producer recording "Bidin' My Time" was some one of the best studio experiences he'd ever had. The songs were tracked live, with Hillman doing his vocals with the band playing around him. He was joined in the studio by Heartbreakers members — guitarist Mike Campbell, keyboardist Benmont Tench and drummer Steve Ferrone — as well as former Byrds bandmates Roger McGuinn and David Crosby, Pedersen and Desert Rose Band alums John Horgenson and Jay Dee Maness, singer/guitarist Josh Jové, upright bassist Mark Fain, and fiddler Gabe Witcher.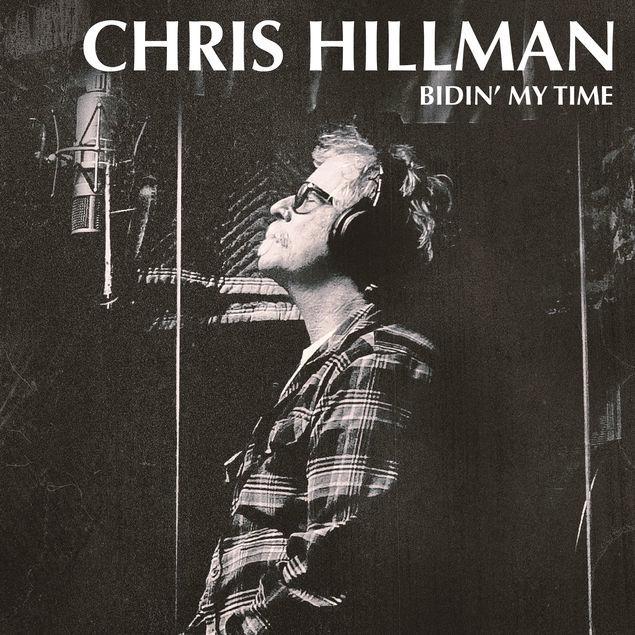 "It was a joy to be able to just stand in there and sing with the band while they're playing," Hillman said. "It was just a pleasure, and that just fell in my lap."
The 12-song album is almost like a mini career retrospective, with new versions of Byrds songs ("The Bells of Rhymney," "She Don't Care About Time" and "New Old John Robertson") and the first studio version of a song Hillman wrote with McGuinn and Gene Clark, "Here She Comes Again," a jangly rocker that sounds like it could have fit on one of the Byrds' mid-'60s albums (or on a Jayhawks album 25 years ago).
"I always hoped to someday record it," Hillman said of "Here She Comes Again," adding that it was a fun song to record because he got to play bass guitar in the studio on it for the first time in many years.
Other highlights on the album, which has some fine country rock turns, include covers of "Walk Right Back" (first done by the Everly Brothers) and Petty's "Wildflowers."
Hillman had known Petty for years and very much enjoyed working with him recording the album, on which Hillman sounds like a musician in his prime, even at 72 years old.
"Tom did that. Tom got the best performance out of me. He was an incredible producer. … Tom was an incredibly huge rock star in the world, but I never looked at him like that because he was the most humble guy I ever came across who was in that position," Hillman said, adding that Petty's recording engineer Ryan Ulyate did amazing work on the record. "He's the best engineer I've ever worked with."
Hillman, like a lot of people, was hit hard by Petty's premature death last year. "One of the last conversations I had with time was at the end of recording the album. I said, 'I can't tell you how much I appreciate this. It's such a great way to end my recording career.' He said, 'What are you talking about? I want to make a rock record with you.'"
As far as Hillman is concerned, "Bidin' My Time" will likely be his last studio album. He's been happily married for almost 40 years and doesn't have the kind of drama in his life to draw on that inspires so many songwriters.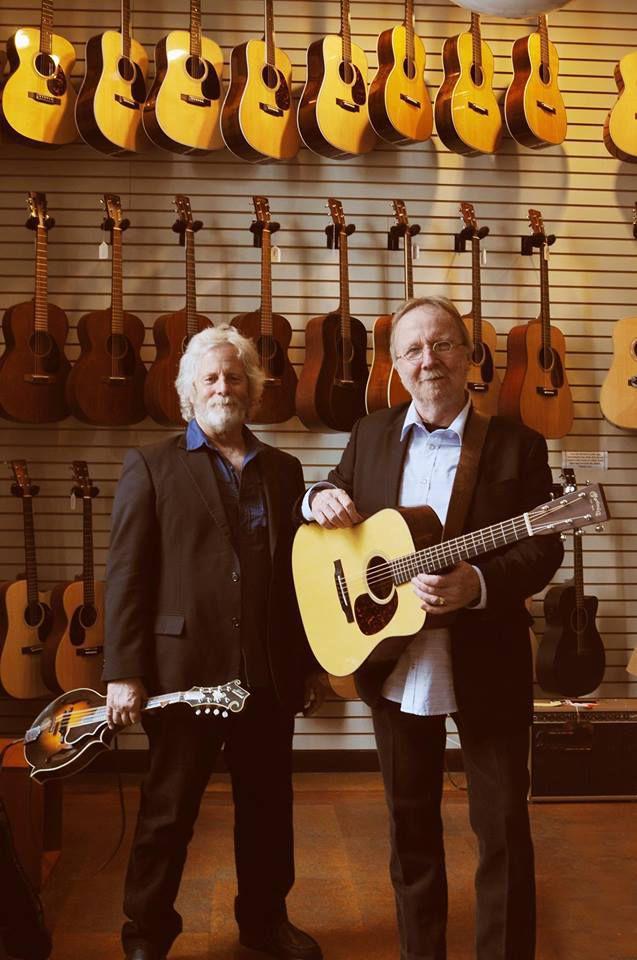 When he and Pedersen perform April 21 at the Heider Center, they'll perform a good share of the songs from the new album, along with songs from the Byrds, Flying Burrito Brothers and the Desert Rose Band. The concert is a fundraiser for the West Salem American Legion building fund, and while Hillman said the Legion connection wasn't a factor in booking the show, he has a lot of admiration for those who serve or have served in the military.
Hillman recalled that in the mid-'60s, his draft number was drawn two years in a row, but he got a deferment because he was helping provide for his widowed mother (while his older brother was serving in the Air Force). "I have great respect for the military," he said. "Until they change the DNA of the species, we're destined to destroy each other. It's a necessary thing that we have people out there to face that on our behalf."
Reflecting on his legacy as a musician, Hillman wants to be remembered as someone who did what he did out of love. "I approached it with all my heart and tried to maintain a level of consistency and professionalism without losing the integrity, not presenting some clinically sterile performance," he said. "That's what it's all about. Putting your heart and soul into it."
Stay up-to-date on what's happening
Receive the latest in local entertainment news in your inbox weekly!