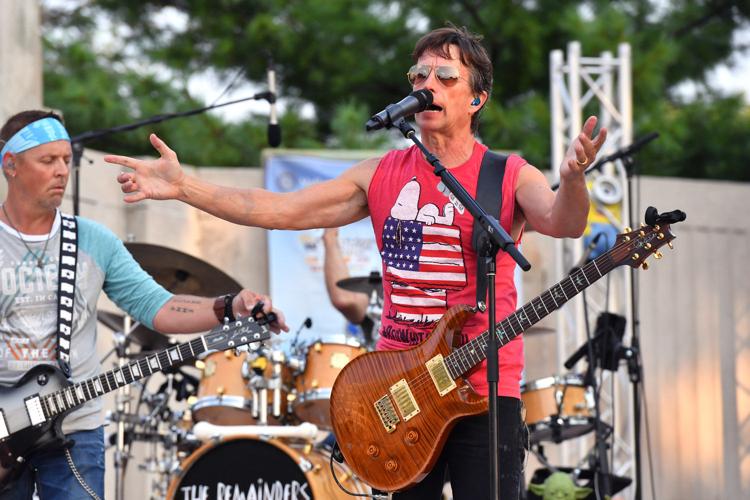 The Cavalier Theater is offering at least 12 hours of music from 16 local music acts next Friday and Saturday. Sounds like a party, right?
Depending on what happens at the La Crosse Park Board on Thursday night, the Cavalier party could be a celebration marking a milestone — or there could be more somber overtones, a little like a fundraiser for someone with a dreaded disease who has good prospects for recovery.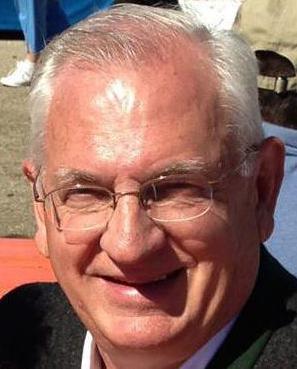 Cavalier Theater owner Jason LaCourse put together the concert event as a fundraiser for the effort to put a band shell over the historic bandstand in Riverside Park, taking donations in lieu of admission charges and pledging to match those donations up to $10,000.
On Thursday night, the band shell project faces a key vote before the city's park board, and while there have been indications of support, a lot of considerations will go into deciding whether to approve or deny it, said Terry Bauer of the Valley View Rotary Club, founder of the Moon Tunes concert series in Riverside Park and one of the driving forces in the coalition pushing to get the band shell built.
"We think we have a great design and a great plan. If it's a 'yes' on Thursday, we can move ahead," Bauer said.
A "yes" means the fundraising campaign can go into full swing, with the aim of raising another $350,000 on top of the $350,000 already pledged. If the Park Board sends the project back to the drawing board, that will likely increase the amount that must be raised, Bauer explained.
Bauer is optimistic about the prospects of getting the financial support to build the band shell, especially given the way donors have stepped up even before the formal launch of a fundraising campaign. "People just want to be part of something exciting," he said. "We're going to have an iconic legacy band shell like no other community has."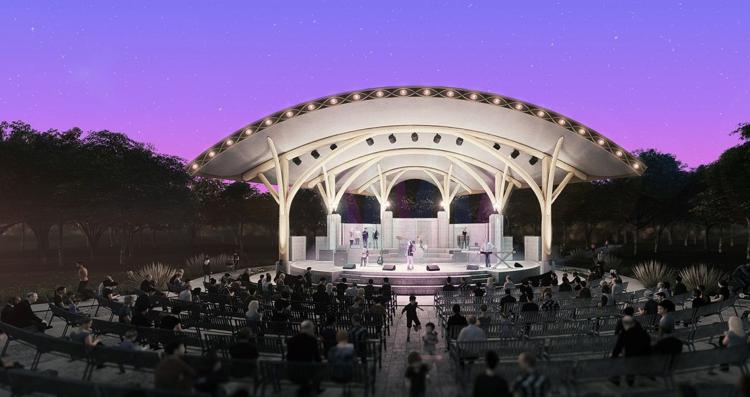 The Cavalier Theater event is one example of what Bauer is talking about. LaCourse said his parents, John and Sherri, sparked the idea for the fundraising concert.
Register for more free articles.
Stay logged in to skip the surveys.
"The community has supported me with live music, so this is my way of giving back," LaCourse said.
Lining up the musical acts for the two days was a breeze. "Most of them jumped right on it, and the ones we reached out to that couldn't already had things planned. Everybody wanted to be a part of it," La Course said. "And we're still getting emails from artists who want to be part of it, but there's no room."
Pulling off the concert will be another matter. Trying to keep things on schedule is going to be tricky — each act is supposed to get 45 minutes on stage, with 15 minutes to get one group off and another one. Thanks to Dave's Guitar Shop and Coalition Drum Shop, some gear can stay on stage, but it'll still be hectic.
"Logistically, it's a nightmare. I'll probably end up regretting that aspect," said LaCourse, who is hoping to get some experienced stage hands to volunteer for the event.
Music at the event, which is sponsored by Moon Tunes and the Great River Folk Festival, starts at 6 p.m. Friday and 2 p.m. Saturday, running until midnight or later both days.
It'll be the first time performing at the Cavalier Theater for about half the acts, including The Remainders, Irene Keenan Jr., The Executives, Handsome Animals, The Mayer Brothers Band, The Couleegans, and Saner and Gibbons.
Other acts to perform include The Homeland Conspiracy, Slow No Wake, Red Sky Warning, SpaceHeaters, The Caminos, Old Soul Society, Rhythmic Justice, Mr. Blink and Midwest Voltage.
Bauer is mightily impressed by the assemblage of talent in store at the Cavalier and the generosity of the musicians, who are all donating their time and talent. "It's really shaping up to be a fun two days," Bauer said. "With the musicians who stepped up to be a part of this, it's such a great feeling to see the community rally like this."