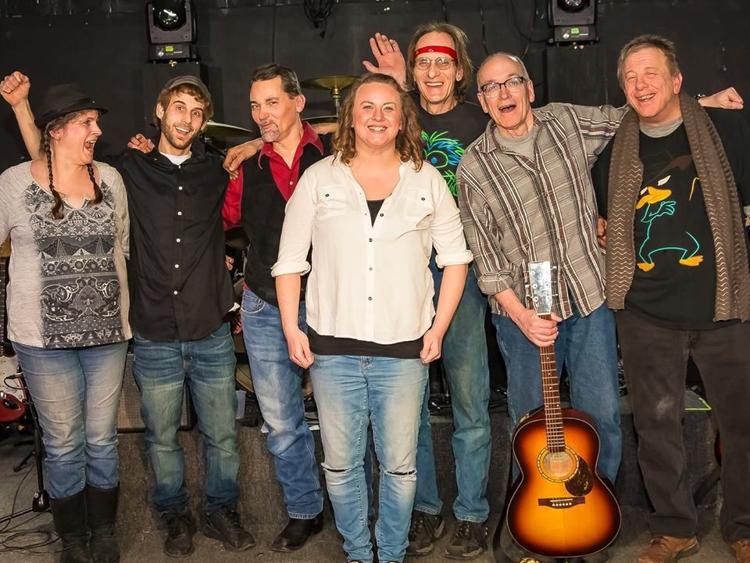 The Coulee Collaborative to End Homelessness knows its goal to secure safe, sufficient housing for every area individual is lofty.
But the efforts to reach a "functional zero" are at full steam, with an added emphasis on awareness, resources and community support.
Functional zero means "At any point in time, the number of persons experiencing sheltered and unsheltered homelessness will be no greater than the current monthly housing placement rate for persons experiencing homelessness."
While the Collaborative has made great strides — in September 2016, it reached its first mission of ending homelessness of veterans in La Crosse within 100 days — meeting the challenge requires many facets and initiatives. Among them is La Crosse area Project Homeless Connect.
The annual event, being held from 11 a.m. to 4 p.m. Thursday, July 25, at the La Crosse Center, serves to introduce individuals experiencing or at risk of homelessness to services and organizations which assist with sheltering and housing.
The movement originated in San Francisco in 2010 and has branched out across the nation, including to the Coulee Region seven years ago.
In 2018, about 150 people attended, and this year participating organizations include the Salvation Army, New Horizons, La Crosse County Human Services, Couleecap, Independent Living Resources, Disabled Veterans Outreach, Consumer Credit Counseling Services and the YWCA.
Temp agencies will be onsite accepting job applications and the Coulee Collaborative will take names of individuals of greatest need for the priority housing list.
"We have tons and tons of services coming this year to be able to connect people instantly with," said Abbi Jeffers, YWCA housing case manager, who notes some don't have reliable transportation to visit multiple individual agencies or service providers. "It's a one-stop shop."
To help raise funds for the 8th annual Project Homeless Connect, a benefit concert will be held from 6 to 9 p.m. Friday at the Cavalier Theater, with performances by James "Mudcat" Grant and The Brianna Rae Band and Friends.
Attendees will also have the opportunity to meet with area agencies and volunteers who work tirelessly to provide local youth, teens and adults with a stable, comfortable place to reside. Tickets for the concert are $10, and available at the door or in advance at Tree Huggers and Pearl Street Bookstore.
Register for more free articles.
Stay logged in to skip the surveys.
"We decided to do something new this year and make it fun," Jeffers said of hosting a fundraiser concert. "The Cavalier is generously providing the space and the bands are donating their time and talent. They jumped on board super fast and it was amazing."
The Brianna Rae Band and Friends, comprised of Brianna Rae Martin, Shawn Lee Martin, Shelby Lynn Martin, Will Powers, Kevin Animal Miller, David Burch and Jim Lanzel, will be playing covers of songs popular from the '70s to present, including hits from REM, Heart and Glorious Suns.
"We were asked by Abbi if we would like to be a part of this, and having a member in the band that in the past worked with the homeless it was an easy fit for us to help out," Shawn said. "We as a family have housed the homeless and I have been in this situation myself early on in life and a helping hand is always a welcome thing. Our society needs to help those who are less fortunate."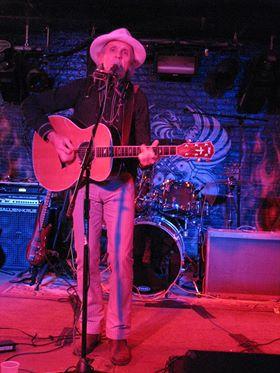 James "Mudcat" Grant, who will take the stage from 6 to 7 p.m. with drummer Paul Herber and Shawn and Jim from The Brianna Rae Band and Friends, was also eager to be involved.
"As soon as I was asked to play for this benefit I didn't think twice and immediately started putting a song list together that would be enjoyed by those in attendance," Grant said. "It's easy to take our living conditions for granted, and the thought of not having a roof over our heads seems unreal, but it's happening more and more. Maybe this benefit will help in some way financially and to bring awareness to the problem in the U.S."
The city of La Crosse is providing the La Crosse Center rental fee for the Homeless Connect Event, and ticket sales from the concert will go toward food, served onsite and sack lunches to go, and necessities including blankets, backpacks, personal-care items, bug spray and sunscreen for distribution. Also available will be free haircuts, massages, foot care and yoga sessions, as well as games including life size Jenga, Plinko, nerf gun battles and raffle prizes.
"Resource tables can be kind of boring and mundane — we wanted to make the event more welcoming and engaging," Jeffers said.
Jeffers is hoping the benefit concert will bring in $1,000 or more, with any procceeds unused for this year's Project Homeless Connect to roll over into purchasing items such as flashlights, socks and ponchos to be given out at the 2020 event.
"It'll be a really stellar time to get your dance on and help us raise some money for a good cause," Jeffers says. (The concert will be) a great, affordable date night or night out with the friends that's bound to be fun."