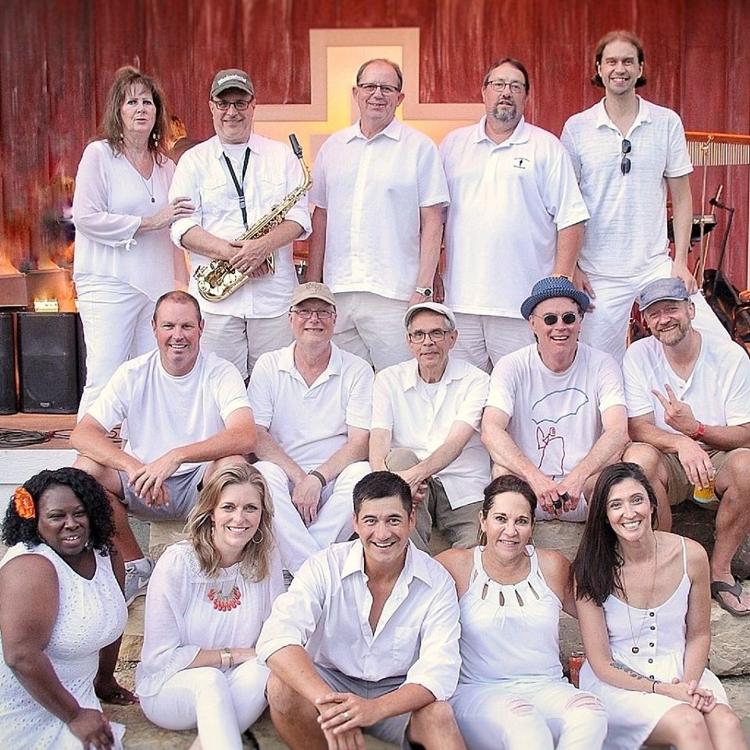 One of the most prolific hit-makers of all time, Aretha Franklin sold more than 75 million records during her lifetime. In fact, no female singer in history has had as many charted songs.
Mary Lieser — a vocalist with the Rochester-based band Incognito — is more than familiar with Franklin's catalog. She's one of three powerful vocalists who will take center stage during a Jan 18 tribute to Franklin at the Marie W. Heider Center for the Arts in West Salem.
"I've been with Incognito for 28 years, and we've played her songs all that time," Lieser said. That familiarity with classic hits such as "Respect," "Chain of Fools" and "Think" is no doubt one of the reasons Lieser came up with the idea of putting together a tribute to Franklin after her 2018 death.
"I decided to ask two other women who are strong singers," Lieser said. One of those women, Dianna Parks, was already singing with Lieser and Incognito, but LaSonja Natividad was new to the group.
"LaSonja has been a great addition," Lieser said. "She's brought a different vision, and she especially enjoys the gospel songs. It turns out that the songs she knows the best are the ones that I know the least."
The three women take turns being the lead and background vocalists, plus there are few songs — like "Chain of Fools," for example — that they all sing together.
Incognito is not the kind of band you'd find tucked into the corner of a neighborhood bar playing covers. This is a large band featuring a dozen or so of accomplished musicians. Lieser said that singing in front of them for the Franklin tribute has been a real joy.
"It's been great — so much wonderful music!" Lieser said. "And it's a lot different than playing in a cover band — we're in a concert setting with choreography, and it's all staged. It's been awesome." She said people were standing and clapping along with the music when the group played the Rochester civic center.
Incognito plays mostly in Minnesota and Iowa, but they're not total strangers to La Crosse. "We play the Valentine's Ball every year for the La Crosse Symphony, plus we've done quite a few private events," Lieser said. Although they've never performed on the Heider Center stage, they're looking forward to it.
"I just hope people come out," Lieser said. "It's a really fun show with a ton of talented people, even if we're maybe not as well known in Wisconsin. Even if you don't know us I can promise you an entertaining, fun-filled evening."
Stay up-to-date on what's happening
Receive the latest in local entertainment news in your inbox weekly!