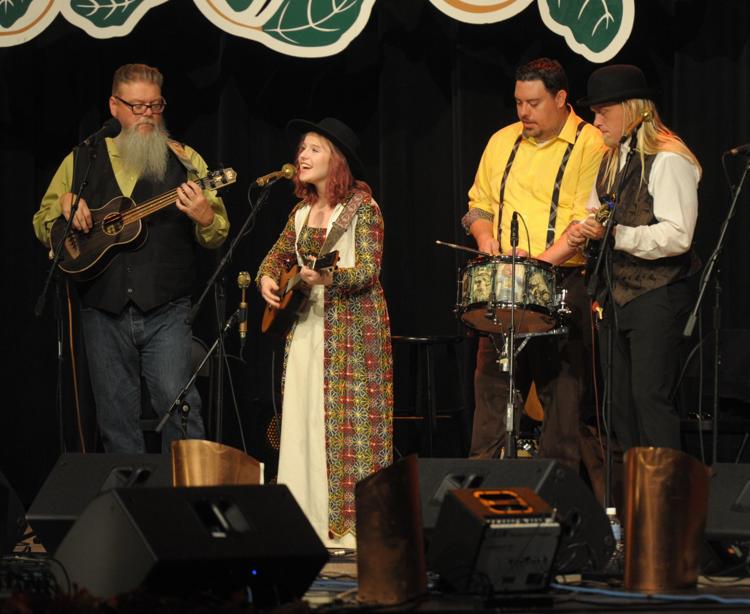 EmiSunshine sprang onto the music scene in 2014 as a 9-year-old country music prodigy. Five years later, she only has gotten better.
Coulee Region residents hoping to hear it for themselves have a chance Nov. 2, when EmiSunshine and the Rain will perform at the Root Note in downtown La Crosse.
As a preteen, EmiSunshine (who also goes by Emilie Sunshine Hamilton) was lauded for the wise-beyond-her-years lyrics in performances on the "Today" show and Nashville's Music Row. Her songwriting remains a strength on her new album, "Family Wars."
EmiSunshine's plaintive, powerful voice is well-suited to the dark, wry tales she spins. The album's title track describes family dysfunction in poetic terms ("They lock their hearts just like their doors, but the devil has keys"); "Scarecrow" is a spin on a time-honored country narrative in which a domestic abuse victim reclaims her power and sends her abuser to meet his end at the bottom of a well.
You have free articles remaining.
EmiSunshine is well aware of her musical roots: On "The Ghost of Hank Williams," she muses on the greats who've gone before her — and summons their spirits with a haunting yodel. From Hank Williams and the other who "paid the price with an early grave" to Johnny Cash, whom she invokes with a promise to "kick out all the stage lights," the past is clearly present for EmiSunshine.
Still, her music offers a distinctly youthful perspective. From disillusionment with the consumerism to pleas to bridge cultural divides, EmiSunshine reflects the political engagement of Generation Z.
Sometimes it sneaks up on you, as in "Jonas Black," which is toe-tapping fun until you realize she's singing about 9/11 and the siege in Waco, Texas: "It's happened before, it will happen again; another nightmare is just around the bend." Other times, it's more overt, as in the simmering rage of "Politicians Dance," when she decries the "strings and wood" of "leaders (who) fail to make a stand" and a nation all too willing to wear blinders.
Listening to her music, it's hard to believe that EmiSunshine is still too young to hold a driver's license. But she has more experience than many people twice her age, with 16 performances at the Grand Ole Opry under her belt and about 150 shows on her agenda every year.
It would be easy for a teenager to come across as inauthentic when she sings, "I just want to feel one drop of rain to cleanse my spirit and ease my pain," but coming from EmiSunshine, you can't help but believe it.