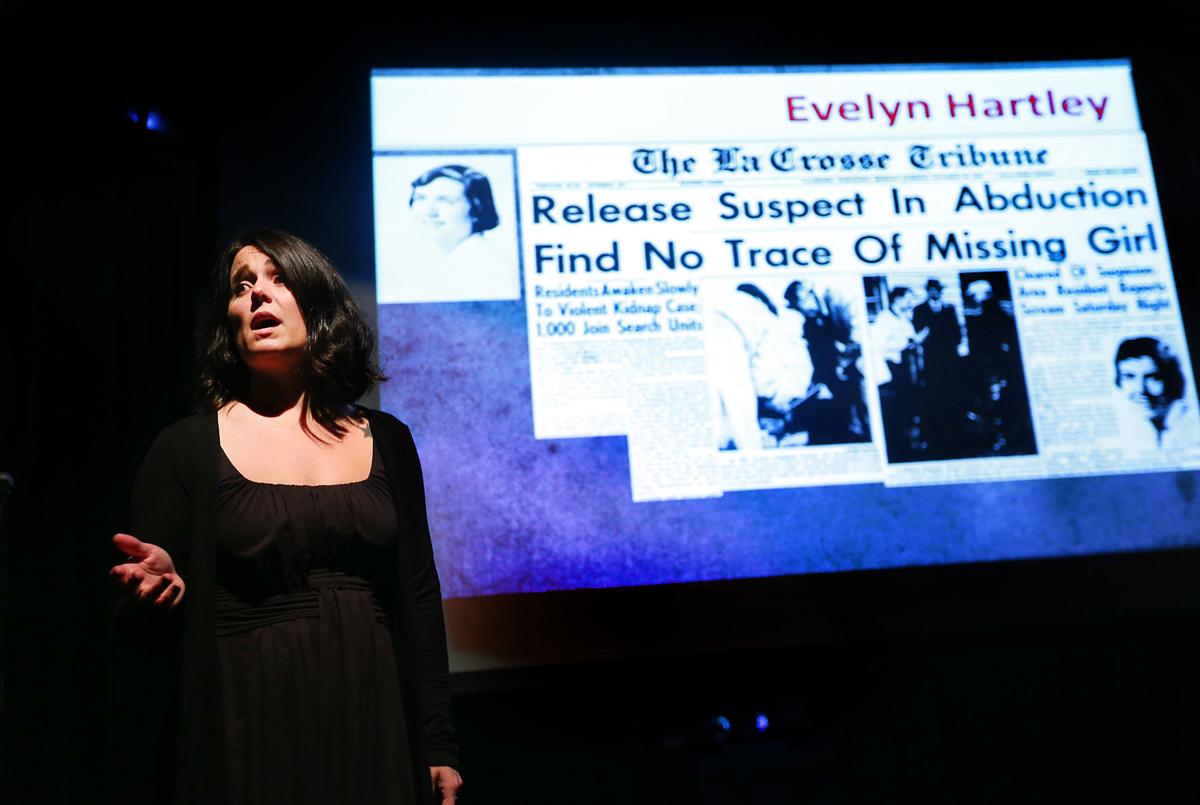 A broken window. A blood-streaked floor. A missing babysitter. The 1953 disappearance of Evelyn Hartley was never solved, and the community never forgot.
"People always ask, 'When are you going to talk about Evelyn Hartley?'" said Scott Brouwer, narrator of the "Dark La Crosse Tour: Radio Show," the La Crosse Public Library's theatrical retelling of local true crimes.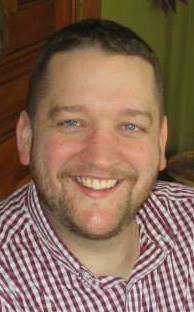 After two years of passing on the city's most notorious cold case — due to both the relative freshness of the crime and it's unsolved nature, the Hartley investigation will be at the core of this year's "Dark La Crosse Tour: Radio Show," premiering Thursday at the Pump House Regional Arts Center and featuring all new content.
"We thought it was a little harsh. ... There are people who went to high school with (Evelyn) still around in La Crosse," Brouwer said of the initial hesitancy. "(But) there was so much interest. We're going to take it from front to back, in a way that's fact based and the most complete treatment of the story we can possibly do."
Hartley, a sophomore at Central High School, vanished while babysitting the evening of Oct. 24, 1953, leaving behind a sleeping baby and few clues. Police suspect an intruder entered the home through a basement window and took Hartley by car. Authorities later discovered blood-stained garments belonging to the 15-year-old and possibly two men in nearby Coon Valley.
Despite an extensive search and investigation, no remains were found and no arrests were made.
Like all the show's featured cases, the Hartley retelling — following the day of the crime through the continued media coverage — will feature a script by local storyteller Michael Scott, based on research by La Crosse Public Library archivists, including Brouwer and Barry McKnight, who stow away endless articles and photos of interest throughout the year for consideration.
"That's kind of the beauty. ... We can pull out enough for a whole new show every year," Brouwer said. "These are things good citizens would never get themselves caught up in, but that's kind of the allure."
"I think even today we like to read the scandalous headlines first," noted Scott, who also acts in the show along with McKnight and first-year performer Kelley Manson. "We're dealing with such dark material but the radio show really is a fun evening out. ... It's a very interesting way to tell a story."
The costuming and props are minimal and sound effects are utilized in keeping with the retro radio show atmosphere. A musical score by Luke Thering adds to the dramatic ambiance. While a large screen, with projections of old photographs and documents, diverges from radio-show tradition, the images help audience members envision the time and place of the events.
This is the first year the show will include open ended cases. "We picked some ... we didn't think would lose anything by not having a conclusion," Brouwer said.
It's also the first to take an extensive look at Prohibition.
"La Crosse was poised not to like Prohibition at all," Scott said wryly. The production explore bootlegging, police raids of secret speakeasies and the closing of three of the city's four breweries.
The show also will take on a 1927 attempt by the mob to break a fellow member from jail, resulting in a police ambush and shootout with an unexpected fatality, and the 1940s murder of a prominent family doctor. The "supposedly beloved" physician's body was found outside city lines, and after two years a man from Minneapolis was charged.
"The trial was kind of a circus," Brouwer teased.
A few lighthearted vignettes are peppered into the production, including a profile on the various arrests made by Detective John Coady, an early settler in La Crosse who served as night watchman in the 1860s before the city had an official police department.
"It's a nice palate cleanser between these darker stories," Brouwer said.
Even the more sordid tales have an aura of humanity in the form of the tireless work of police, detectives and community members, though Scott advises the show is best for ages 13 and up, and perhaps especially appealing to the oldest audience members.
"Sometimes we'll cover stories from the 1890s and an elderly person will come up and say like, 'That was my father's best friend' and you're like 'What?!'" Scott said. "That's a really cool thing. People are fascinated with this stuff."
Stay up-to-date on what's happening
Receive the latest in local entertainment news in your inbox weekly!