David Huckfelt has been coming to La Crosse's Root Note for eight years with The Pines, the acclaimed folk-rock band he formed with Benson and Alex Ramsey (sons of Bo Ramsey). It's a place he loves, calling it "a beautiful little holdout and shelter for live music."
When he performs there Dec. 14, though, he'll be trying something new: a David Huckfelt show, featuring songs written on an island in Lake Superior.
Before joining forces with Benson Ramsey in Colorado a decade ago to form The Pines, Huckfelt was a lone wandering troubadour. He even put out a couple albums of his songs, which you might be able to dig up in Iowa City, Iowa, with some luck and a lot of persistence.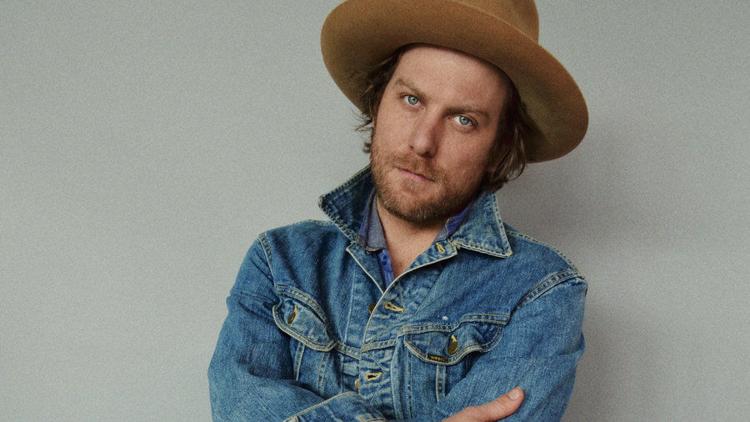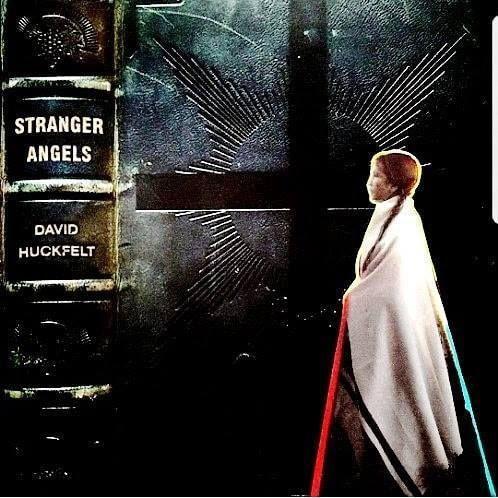 When Huckfelt felt like it was time to record a solo album after releasing five albums with The Pines, his bandmates were nothing but encouraging. "Our motto in The Pines has always been 'Keep The Pines weird.' That's just us, being ourselves," Huckfelt said in a recent phone interview from his Minneapolis home. "It's funny to call it a solo record, though, when so many great people were involved in this."
"Stranger Angels," which will get its official release in February, was recorded at The Drum Farm, a recording studio created on a 110-year-old family farm near Menomonie, Wis. Huckfelt has made a lot of musical friends over the years and he invited quite a few of them to help him create recorded versions of his hauntingly atmospheric and poetic folk/rock songs.
"I really wanted to have a collective experience," Huckfelt of the recording session, which took place over three days with the musicians staying at the farm.
Chief among the friends was co-producer and drummer J.T. Bates, who has been involved in all five albums by The Pines. "He always amazes me," Huckfelt said. "He was the center of the band and the bringing these songs to life."
He also had help from guitarists Michael Rossetto, Erik Koskinen and Jeremy Ylvisaker, bassist Darin Gray (Tweedy, William Tyler), vocal harmonies from Frankie Lee, Sylvan Esso's Amelia Meath and Trampled By Turtles' Dave Simonett, and Hammond organ from Phil Cook. He also got help incorporating otherworldly samples of folk field recordings from Andrew Broder of Fog.
Collecting old field recordings of folk songs is Huckfelt's biggest addiction, he said, something he got hooked on in the early 1990s when Bob Dylan released a pair of stripped-down albums ("Good as I Been to You" and "World Gone Wrong") consisting entirely of Dylan's versions of traditional older folk and blues tunes.
Huckfelt was struck by those records, wondering why a songwriter of Dylan's stature would record these old songs, so he started digging himself into the folk traditions and hasn't stopped since. One of the most striking field recordings sampled on Huckfelt's record comes at the end of "As Below So Above," a spoken monologue from Belo Cozad, a flute player of the Kiowa tribe who speaks to the sacred and spiritual nature of sharing music.
"The spirit of that narrative sums up how I feel about music so much," Huckfelt said. "There's a purity to the transaction. It's truly human to human."
While the recording of "Stranger Angels" was a communal effort, Huckfelt's writing of the songs was about as solo as you can get. He spent two weeks on Isle Royale as part of an artist residency, writing songs for 10 hours a day and coming away with 16 completed works, 12 of which are on "Stranger Angels."
"In an ideal world, you wouldn't need two weeks on an island just to write some songs," Huckfelt said, but it was a big help cutting through the mental clutter that has accumulated over the years of making music and touring with The Pines.
While "Stranger Angels" doesn't officially drop until February, Huckfelt will have some CD versions of the album available at The Root Note "album pre-release" show. At his recent Twin Cities pre-release concert, most of the people who helped him record "Stranger Angels" were part of his backing ensemble, which he calls Unarmed Forces.
Frankie Lee will be on the bill at the Root Note with Huckfelt, performing his own music and pitching in on Huckfelt's set, but Huckfelt said he wasn't quite sure who else from Unarmed Forces would be in the house. And that's definitely cool with Huckfelt, who thrives on uncertainty and spontaneity.
"I love having a long wagon train and not exactly scripting who's going to go along," he said.