When the United Fund for the Arts and Humanities convinced David Reedy to be this year's fundraising chair, they got an experienced fundraiser with a deep passion for the arts.
"He has such great connections, but most of all he has such a heart for promoting the arts," said Karen Houlihan, UFAH board chair, at a press conference Tuesday morning kicking off the annual fundraising campaign that supports 11 organizations related to the arts and humanities.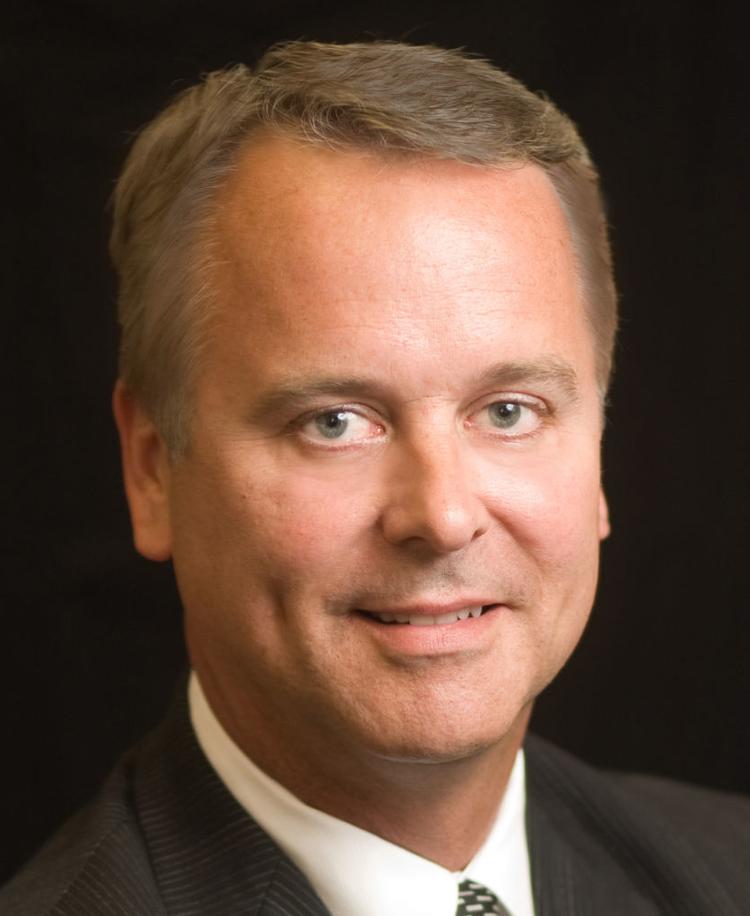 Reedy, an accomplished pianist who owns Reed Music Studios in Onalaska, has a long history of association with the La Crosse Symphony Orchestra, one of the UFAH's member groups. He sat on the LSO board for 11 years, serving a term as board president, and he played a major role in raising money for an LSO endowment fund started in 2012 that is up to $1.5 million so far.
The UFAH board has asked Reedy to chair the fundraising campaign in past years, but Reedy said he wanted to wait to do it until he could give it his all. "When I take on something like this, I want to give it 110 percent," he said. "The arts are my life. That's where I put my energy. … It was very easy for me to take on this task because it means so much to me."
In addition to the LSO, other organizations that get financial support from UFAH include the Coulee Chordsmen, Great River Festival of Arts, La Crosse Youth Symphony Orchestras, La Crosse Boychoir, La Crosse Chamber Chorale, La Crosse Community Theatre, La Crosse County Historical Society, the Mississippi Valley Archaeology Center, The Pump House Regional Arts Center and the La Crosse Girlchoir, which was added last year.
UFAH was launched 35 years ago and has raised more than $4.1 million for member organizations, with 93 percent going directly to the groups. In a way, UFAH works in principle in much the way the United Way does, raising funds for member groups while keeping the administrative costs of fundraising at a minimum by joining forces.
You have free articles remaining.
Register for more free articles.
Stay logged in to skip the surveys.
"Most of us are such small organizations. This is an immense help for all of us," said Marcee Peplinski, business manager for the Mississippi Valley Archaeology Center and a UFAH board member. The money that comes from UFAH, she noted, enables MVAC to offer educational opportunities for children that would likely not be available otherwise.
Peplinski has been involved in UFAH since 1998, representing the LSO and the La Crosse Community Theatre before taking on a leadership role at MVAC. "UFAH has been a continuous support for all these organizations for the 20 years that I've been here and for many years prior," Peplinski said.
This year, UFAH is starting to do workplace giving campaigns like the United Way, and UFAH Executive Director Mindy Stetzer said she is working on getting more businesses involved to make it easier for their employees to support the arts and humanities.
The arts not only enrich people's lives, they actually have a substantial economic impact. A 2015 study by Americans for the Arts found that the arts contributed $32.7 million to the La Crosse area's economy annually, with 1,100 jobs relating directly or indirectly to the arts.
Fundraising campaign letters recently were mailed to get the ball rolling, and a kickoff event is planned for Thursday, May 10, in the Cargill Room at The Waterfront Restaurant.
UFAH's fundraising goal this year is $105,000, and Reedy sees his role as fundraising chair to energize the campaign to not only meet that goal but to exceed it. "It's been just a complete honor to be asked by the board, to have them put their trust in me," Reedy said.
UFAH was launched 35 years ago and has raised more than $4.1 million for member organizations, with 93 percent going directly to the groups.