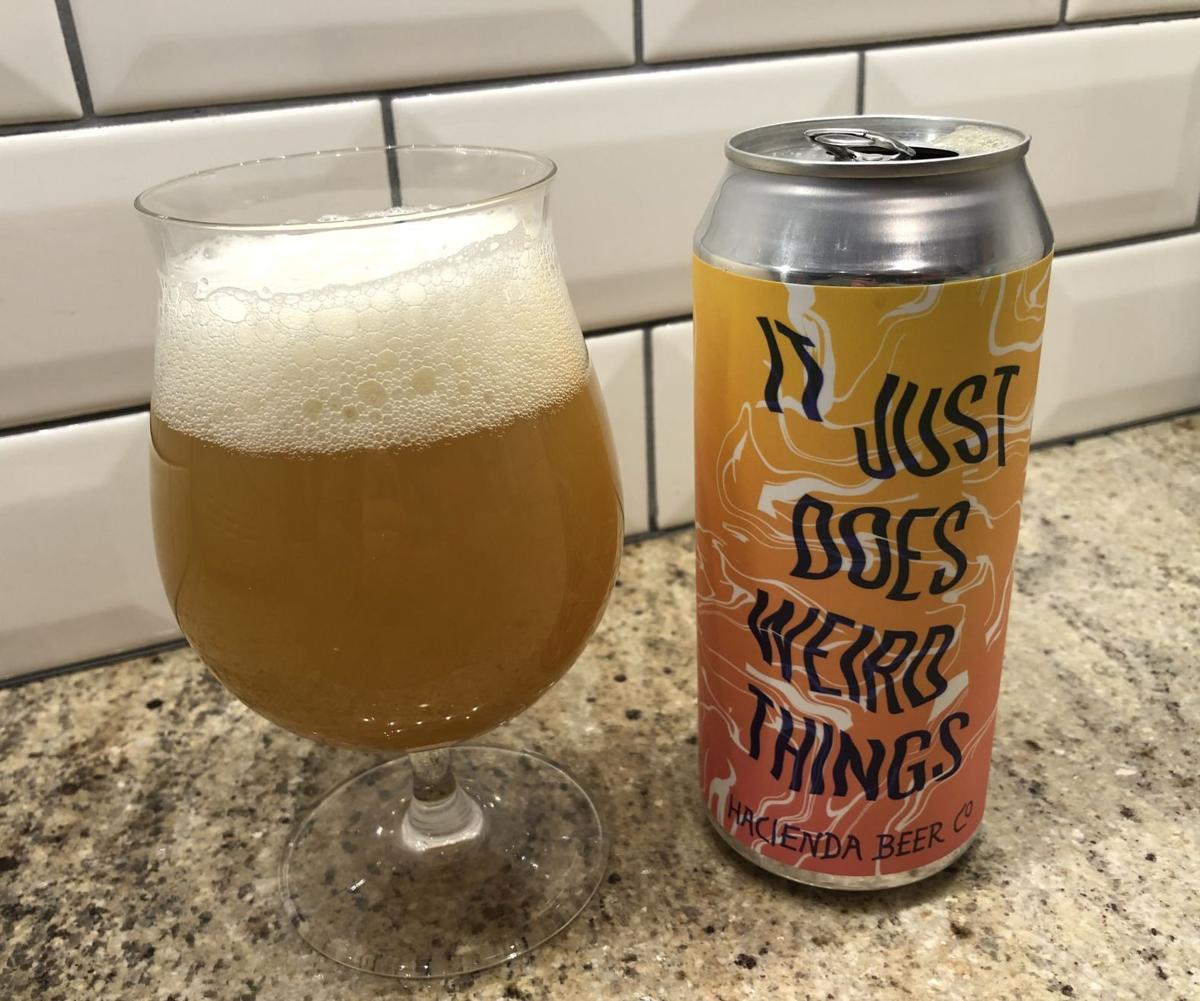 Hello. I've been reading your column for a long time, but I've never seen a rating other than 4 stars (out of 5). I wonder if I've missed some real stinkers, or worse, REALLY good beers? — Seamour Masterson
First off, thank you for the longtime support. We're coming up on 10 years of Beer Baronry, a milestone that boggles the mind. More on that to come.
The answer to your question, Seamour, is as much about how I select the beers to feature in this column as it is about my rating rubric.
The vast majority of beers featured in this space come as recommendations, so positive reviews are somewhat preordained.
This, of course, is not a universal approach among beer writers, or critics more broadly. It leads to a somewhat rosier view of the beer world than a more comprehensive but less discriminating method. Mediocre and bad beer is out there, but isn't really going to be talked about in this column.
That's a choice, and one I do not make casually. I revisited the question after some criticism on Twitter recently, and was pleased to find that the audience — there, at least — understood this approach and mostly (barely) supported it. If you want to see more cautionary words about bad beer — for example, the disgusting bottle of Capital Winter Skal I had in November — follow me @WIBeerBaron.
When I do choose to spotlight beers that I wouldn't recommend, it's usually for a pretty specific reason. I decided to feature Sierra Nevada's 40th-anniversary beer in January 2020 because I respect the heck out of that brewery and was shocked that it turned out to be a clunker of a beer (three stars).
Not long after, I wrote a two-star review of another beer, Bell's Light Hearted, for which I had high hopes. That was a column focusing primarily on a major trend in the beer world, low-cal IPAs, that I felt (and mostly still feel) has not produced any beers worth drinking.
Last fall there was the 2½-star review of Central Waters Wendy, a pumpkin spice latte-inspired milkshake IPA that was just too outlandish to ignore coming into pumpkin beer season.
So that's why there aren't more low ratings. As for the lack of 4½- and 5-star ratings, I guess I'm just a little guarded about going overboard. Or at least I used to be.
I consider a 4½-star beer to be great, and a five-star beer to be essentially perfect — at least to the degree that my limited palate can tell. Because I focus mostly on Wisconsin-made beer, that really limits the universe of beer, and there aren't a ton of perfect beers on our shelves.
Nevertheless, 2020 turned out to be a glut of perfection, as I found three five-star beers to review last year: Miller High Life (yes, really), Allagash White and Dovetail Kolsch. Half Acre's Bodem IPA, Toppling Goliath Dragon Fandango, New Glarus Fat Squirrel brown ale and Earth Rider North Tower stout got 4½. Looking back, this is a LOT of great beer reviewed last year, Seamour!
A few more things on beer ratings in general. It's worth noting that if I give five stars to an IPA and you don't like IPA, you're probably not going to like that five-star IPA. I'm not going to "Hamilton" even though I've been repeatedly told by people whose opinions I respect that it's the best musical ever. I don't like musicals.
I should also note that many beer writers eschew ratings because they're reductive, oversimplifying something as complex and multifaceted as astute analysis of a beer to a simple metric. I agree with that in that I hope you pay more attention to the qualitative factors of my reviews, but hey, people like the stars, and a perfect rating generates a little bit of buzz in a way that a glowing qualitative review doesn't. At least, it used to before I started handing them out to any old beer like Allagash White!
Anyway, let's get to this week's four-star review.
It Just Does Weird Things
Brewed by: Hacienda Beer, the small-batch offshoot of Door County Brewing, which has an outstanding taproom in Baileys Harbor with lots of outdoor accommodations. You know, if you're feeling antsy.
What it's like: It's might be mostly semantics, but this style has matured since it mostly shed the "New England" label in the past year-plus, eschewing shock value for drinkability. It Just Does Weird Things is a good example of that. Others are recent iterations of Dare Mighty Things from The Brewing Projekt in Eau Claire, Pulp Culture from Madison's own Working Draft and Milwaukee's City Lights Hazy IPA.
Where, how much: Hacienda doesn't keep a consistent retail presence in Madison, and even though It Just Does Weird Things is one of its more frequently brewed beers, you'll need to pounce when you see it on the shelves — usually at the smaller, independent bottle shops. My four-pack of tallboy cans was *checks receipt* whoa, $18. That's not cheap, but also not incredibly out of line with the hype hazy IPAs this beer rubs shoulders with.
Booze factor: The 6.5% ABV isn't going to knock you over but it's worth a cautionary note because it's a pretty easy drinker.
Up close: It Just Does Weird Things pours a bright but opaque straw color with a vigorous foam cap, and its Mosaic, El Dorado and Citra hops come through immediately in the aroma of lush tropical fruit — and the dank, resinous undernote. Sips advance that mango-pineapple agenda above malt considerations, and there's a moderate bitterness on the dry finish. Its very pleasant mouthfeel is marked by some zippy carbonation (relative to the style) and a soft body. It's not a jaw-dropper but a shining, drinkable example of one of craft beer's most popular styles.
Bottom line: 4 stars! (out of 5)