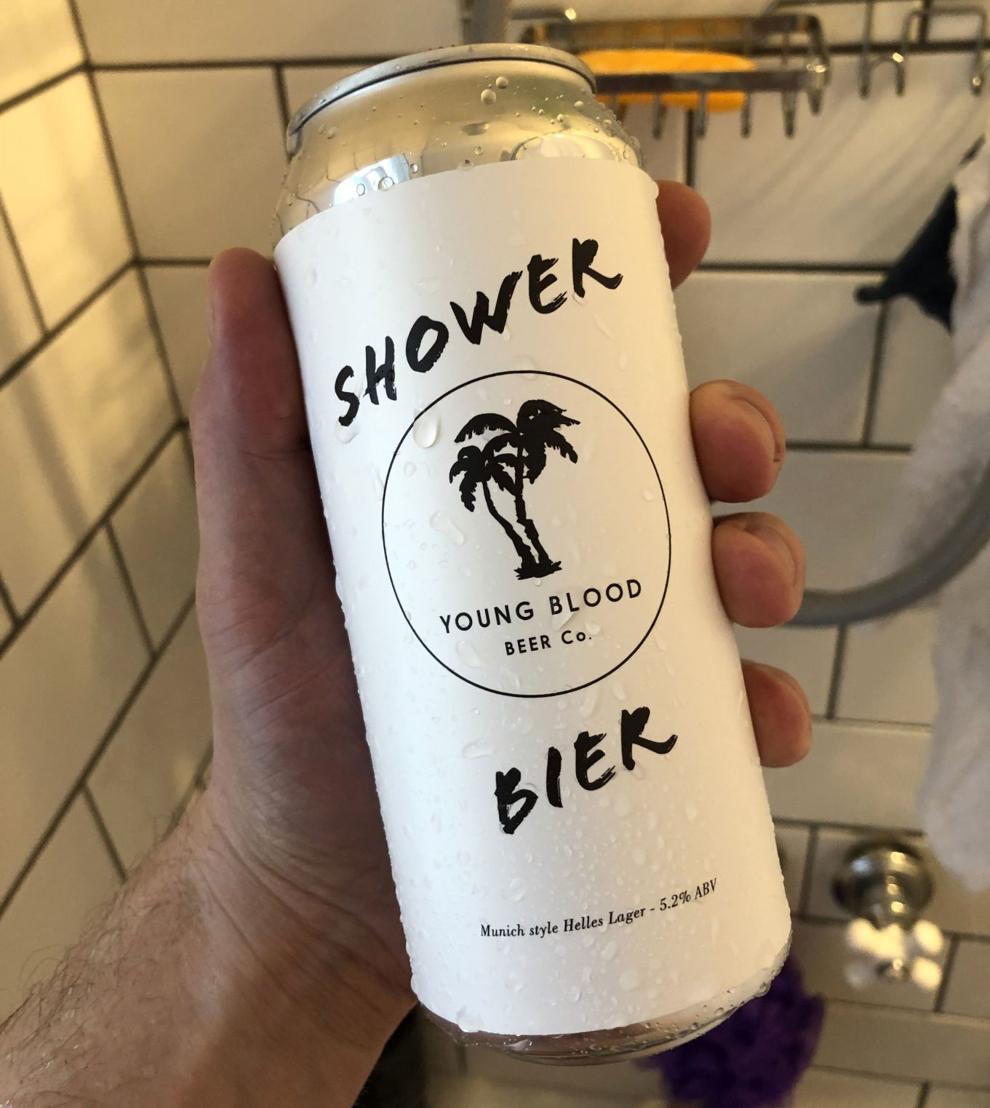 While I pride myself in having my fingers on the pulse of the beer world, I must admit shower beers — very much in the zeitgeist right now — don't do much for me.
Most proponents of a cold one during a hot shower point to one of two uses: a pre-outing warmup or a post-workout cooldown.
I guess I don't get what the rush is for shower beers. I like showers and I like beers. I like to take my time with each of them, most of the time.
And it has been a long time since I felt like I wanted to increase my alcohol intake before a night out — saying nothing of how long it has been since a night out.
While I am not one, there are many devotees of shower beers, and a recent Twitter solicitation for Wisconsin shower beer suggestions revealed a definite "type" for these whistle-wetters. As @m750 noted, "Gotta be in a can, can't risk glass with a slippery hand. It's the same level of refreshment you seek post lawn mow on a hot day. Crisp, and gone in the span of a 10 minute hot shower. I lean towards a lighter pale (ale)."
Some of the more popular suggestions: PBR, Third Space Happy Place, Miller High Life, Point Special. New Glarus came up a lot, mostly for Moon Man, but also the 100% apropos Totally Naked. Gotta love the puns.
There are even beers called Shower Beer — nearly a dozen of them, according to Untappd, including one from the excellent Vennture Brew Co. in Milwaukee. (The photos accompanying check-ins to Shower Beers often are wet and wild.)
The latest shower beer, though, is actually a Shower Bier, and it's perhaps the most important beer yet from Madison's Young Blood Beer Co.
This nearly year-old brewery has made a name trading in hazy hops, fruity sours and a few really well done farmhouse ales and saisons. Head brewer Kyle Gregorash has made very few of these beers multiple times so far; the variety and constant movement by has been a core tenet of Young Blood's identity.
Shower Bier, though, was born out of a desire to offer a rock in that fast-moving river — both to retailers and less exploratory drinkers. While this German-style helles lager won't quite be billed as a year-round beer, it will be brewed about once a month, Young Blood's Andrew Tader said. That might be enough to keep it on shelves more or less constantly and is a far cry from the one-and-dones that make up the majority of Young Blood's portfolio.
Tader noted he could see it being a popular option for parents visiting the King Street taproom with their UW-Madison student kids due to its flavor profile — a bit of a departure from most of Young Blood's beers in that it's light, easy and drinkable.
Let's pull back the curtain, check the temperature and lather up.
Shower Bier
Style: Helles, a lager that is German for "light."
Brewed by: Young Blood Beer, 112 King St.
What it's like: The Chicago-brewed Dovetail Helles Lager has become my go-to helles — and one of my go-to beers, period — since its arrival in Wisconsin over the summer. Shower Bier skews a bit more bitter than Dovetail's portrait of balance.
Where, how much: Young Blood's cans are found across the Madison area these days, and Shower Bier will occupy a new, lower price tier for the brewery — about $11-$12 per four-pack of 16-ounce cans. (My four-pack was provided as a pre-release sample by Young Blood.) It's also $6 a pint at the taproom, and quite nice on draft on the streetside patio.
Booze factor: The 5.2% ABV allows for a clear mind even if you shower quickly.
Up close: If you consume Shower Bier outside the shower — and use a glass, as I always recommend — you'll find it pours the palest of golds with a lovely aroma of orange marmalade on white toast. The bready malt note continues in the flavor, joined by a pleasant but fleeting herbal note from the Mandarina Bavaria hops. That gives way to a finish that some would call crisp and some would call assertively bitter — in a lager context, not an IPA context. It's a flourish that provides some momentum toward the next sip and reminds you that, hey, this is a brewery that has traded on big flavors its whole young life. Even its nice easy beer has some chutzpah.
Bottom line: 4 stars (out of 5)