For its 29th year of putting on a holiday production of "Nutcracker Ballet," a work of art that revolves around a dream, the La Crosse Dance Centre is doubling the number of dancer dreams coming true.
This year, two young women will share the prized role of Maria in the LDC production, which runs Dec. 7-9 at Viterbo University: Logan High School senior Paige Treakle and Onalaska High School senior Darcy Reimler.
Treakle will dance Maria for the Friday afternoon presentation for area students and the Sunday afternoon public performance, while Reimler will be Maria at the Friday evening and Saturday afternoon performances.
They don't get to rest for the performances when they're not playing Maria, though. Both will take turns dancing the Sugarplum Fairy role.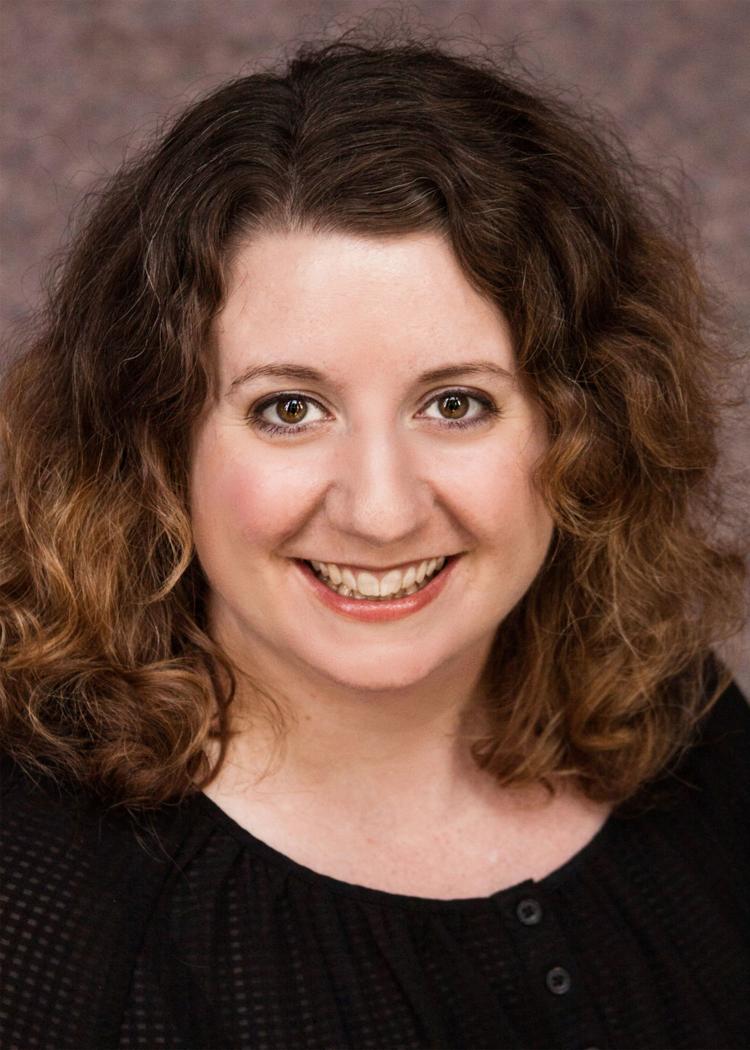 It's not an unprecedented move. Since the La Crosse Dance Centre's "Nutcracker" tradition started in 1990, there has been at least one previous year of double-casting Maria, said LDC owner Nikki Balsamo, who herself played Maria as a freshman the first year it was done and again the next year.
"We had two dancers who were seniors who were really ready for that challenge and had worked really hard and could do equally wonderful things with the role," Balsamo said. "The thing is, we didn't want them to have to do the exact same thing."
Balsamo said she had deep conversations with Reimler and Treakle about their visions of the story to help them "sculpt their characters."
"Overall, it's the same choreography, but the intention behind the movement varies sometimes," Balsamo said. "The main difference is that each dancer is having in their imagination that Maria is getting something different from her journey, from her quest."
The journey involved in "Nutcracker Ballet" is one that takes Maria from girl to young womanhood. With a score written by Pyotr Ilyich Tchaikovsky in 1892, "Nutcracker" starts with a Christmas party at which Godmother Drosselmeyer gives Maria a nutcracker in the form of a toy soldier. She is thrilled by the gift and falls asleep under the Christmas tree clutching it.
In the second half of the ballet, Maria dreams and the toy soldier comes to life in a fantastical dream world, where there is an epic battle, evil rodent monarchs, fairies, sweet treats and the lifting of a prince's curse.
This year's "Nutcracker" production matches last year's record-setting cast of 120 dancers — that's twice the size of the first LDC production — and there's something encouraging about the cast's makeup for Balsamo. There are a lot more guys dancing.
Viterbo University graduate John Woodruff is back as a guest dancer playing the Nutcracker, a challenging part that often is filled by someone who is not an LDC dancer. But this year he's joined by 21 other male cast members.
"This is the most male dancers we've ever had in the Nutcracker, and we're so excited about that," Balsamo said. "The idea that dance is specific to females can be squelched."
One other change people might notice is the lack of ethnic stereotyping in the section formerly known as the "Chinese variations," a segment that celebrates tea as a special treat. Balsamo is calling it the "tea variations" and there will be some changes in how that scene is presented.
"It's something that's been talked a lot about lately," she said. "It's just been a process of being reimagined."
Even with the changes, LDC's "Nutcracker Ballet" will still be the beloved holiday tradition that the community has come to know and love.
"I think it's a really fun way to get into the holiday spirit," Balsamo said. "It's just a story that as many times as I do it, I don't get sick of it. I think it can be an inspirational and fun story to see portrayed at this time of year."