Look at Frank Solivan's musical history and you'll see plenty of evidence he's a natural born leader.
After going from his native California to Alaska at age 18, he wound up as first chair violin player in the University of Alaska Symphony Orchestra. After joining the U.S. Navy to play electric guitar in the service band, Country Current, he became the band's musical director as well as playing fiddle and mandolin in the Navy's bluegrass band.
After six years in the Navy performing songs by other people, he wanted a chance to do more original music, so he became a bandleader and formed his own quartet, Frank Solivan and Dirty Kitchen, which returns Sunday, Oct. 14, to Leo and Leona's Tavern and Dancehall.
In a recent phone interview, Solivan said it was humbling to get those chances to be a leader with the college symphony and in the Navy, adding that while his name comes first in his band's moniker, his three bandmates don't require a whole lot of leadership, especially on stage.
"The only person I have to worry about is me in my group," Solivan said. "Everybody is a world-class player."
In 2014, the year Dirty Kitchen's album "Cold Spell" was nominated for a Grammy Award for Bluegrass Album of the Year, the band was named Instrumental Group of the Year by the International Bluegrass Music Association (winning that honor again in 2016), with Solivan nominated for vocalist and mandolinist of the year and Mike Munford nominated for banjo player of the year.
"Mike was the first person I called when I thought about getting out of the Navy and starting a band," said Solivan, who got to know Munford in jam sessions around Washington, D.C., while he was in the Navy.
Munford has been with Dirty Kitchen since it started a decade ago, with guitarist Chris Luquette joining six years ago and bassist Jeremy Middleton coming on board three years ago.
While Solivan and his bandmates honor the traditions of bluegrass going back to Bill Monroe, they naturally put their own spin on things. A new souvenir T-shirt the band will have at Leo and Leona's sums up the band pretty well, Solivan said, featuring an umbrella and the word "Allgrass." Under the umbrella are a collection of the various terms for bluegrass offshoots — newgrass, jazzgrass, mashgrass.
"I like to say there's a living and breathing and evolving thing under this big umbrella we call bluegrass, but we are all informed by the roots of that, that traditional sound," Solivan said. "We play something for everybody, even for people who don't know what bluegrass music is. I feel like we're the gateway band for bluegrass, just like bacon is the gateway meat for vegetarians."
Among the songs the band pulls from other genres and makes their own are Roy Orbison's "Pretty Woman," The Boxtops' "The Letter," John Stewart's "July, You're a Woman" and Steely Dan's "Rikki Don't Lose that Number."
That Steely Dan song will be on the next Dirty Kitchen album on Compass Records, due out in February, and it's a record Solivan is excited about. "It's a nice collection of great songs with cool arrangements," said Solivan, a gourmet cook who also built his own mandolin.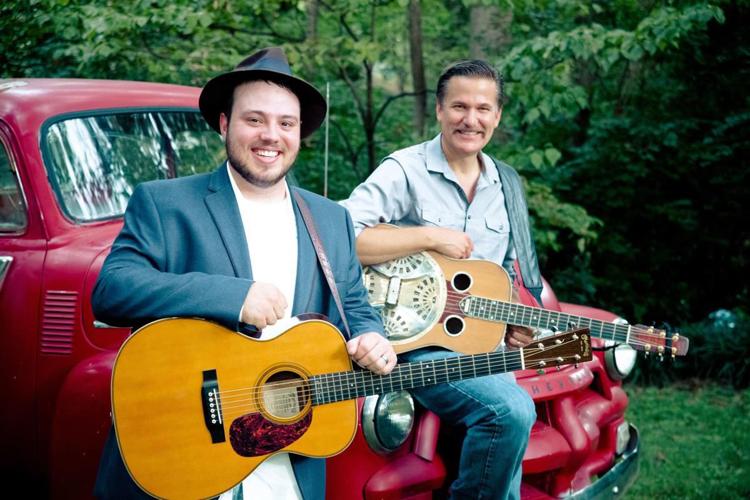 He's also excited about the show at Leo and Leona's, which also will feature a set by 15-time IBMA Dobro Player of the Year Rob Ickes and Trey Hensley, both of whom play on the next Dirty Kitchen album, "If You Can't Stand the Heat."
"They're going from the Grand Ole Opry stage to Leo and Leona's, and they just shared the stage last week with Steve Vai and Tommy Emmanuel," Solivan said, adding that the duo and Dirty Kitchen will join forces at the end of the show for a jam.
Solivan is just as excited that his father, Frank Sr., is along on this tour and will join in on banjo or guitar at some point. "The most meaningful thing for me is making music with my friends and family," Solivan said.