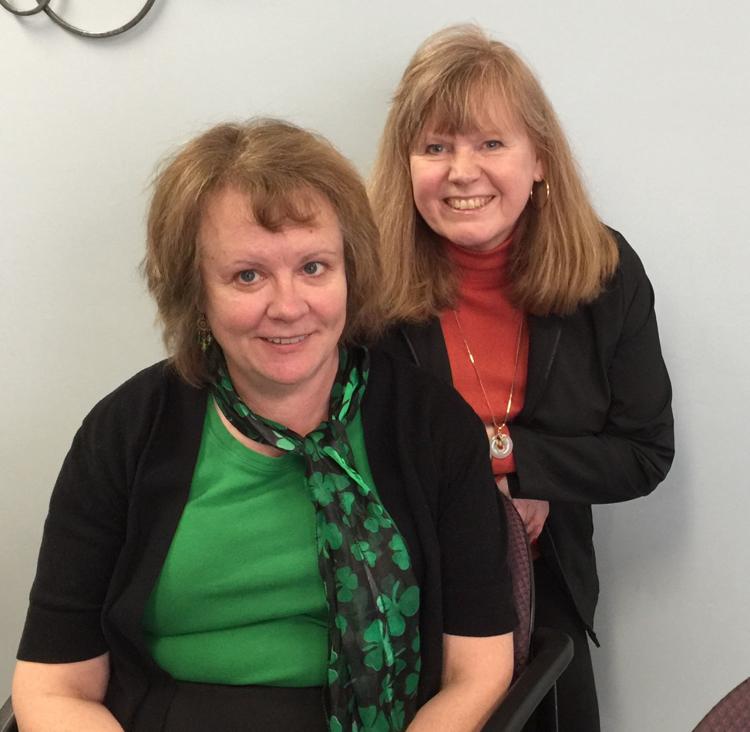 Each year, the La Crosse-Bantry Friendship Association chooses worthy organizations to highlight at the Coulee Hoolie Ceili Dance Fundraiser, and the 2019 beneficiaries share a familial focus.
Being held from 6 to 10 p.m. Saturday, March 30, at the American Legion, 711 S. Sixth St., the fourth annual Coulee Hoolie will benefit the hospice programs at both Gundersen and Mayo Clinic Health Systems, as well as the Bantry Hospice Project in La Crosse's sister city in Cork County, Ireland.
With the aging population — those 65 and older — projected to increase 135 percent by 2050, many families will find themselves using hospice care for their loved ones. La Crosse-Bantry Friendship Association president Lynn West can speak to the benefits of end-of-life care, having seen the service bring comfort to her mother, father and late daughter.
"It's a cause pretty near and dear to our hearts this year," West said.
Last year, the Coulee Hoolie raised $3,000 for the Cork ARC Cancer Support Center in Bantry and Sacred Grounds in La Crosse, an amount LBFA hopes to exceed this year. Around 150 community members are expected at the event, which will feature an evening of dance, led by renowned caller Tim Jenkins, song, live music from the Coulee Hooligans and Irish culinary delights. Silent auction items include a guitar, salon packages, restaurant certificates and gift baskets.
Tickets for the Coulee Hoolie, which are $10 for adults, $8 for seniors, students or military members, and $20 per family, are available in advance at both Festival Foods locations in La Crosse or at the door the day of the event. There will be informational displays from Gundersen and Mayo hospice and the Bantry Hospice Project, which helped fund two palliative care units in the Bantry General Hospital and continues to support home care assistance, medical equipment, night nurse costs and a hardship fund for cancer patients. The LBFA has done past fundraising efforts on behalf of Bantry Hospice.
"This is the first time we have raised funds for three nonprofits, but we believe that by including both hospice programs in La Crosse can build a stronger global connection with our sister city where all three medical facilities can share information and ideas for years to come," West said.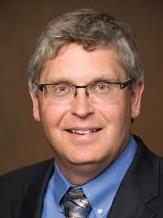 Dr. Larry Skendzel, hospice medical director at Gundersen Health System, says hospice care, which originated in England a half-century ago, has become a global movement, though only about 45 to 50 percent of La Crosse residents used the service before they passed, versus 90 percent in Madison. Many don't realize hospice — which is largely or entirely covered by Medicaid, Medicare, veteran benefits or insurance and can aid with symptoms, pain management and respite for caregivers — is an option for family members at end of life.
"As people age, they've paid for that benefit their whole lives," Skendzel said. "It would be a tragedy not to use it."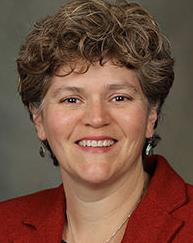 "Our goal is to take care of people and give them a better quality of life and stay active, hopefully while remaining in their own home," said Dr. Hilary Bingol, division chair for Palliative Medicine and hospice director for Southwest Wisconsin for Mayo Clinic Health System. "Hospice is an opportunity to help people in the most sacred time of their lives."
Coulee Hoolie funds for Gundersen and Mayo will likely go toward hospice projects not otherwise funded, including legacy keepsakes such as recordings of grandparents reading a book to be passed on to their grandchildren.
The Coulee Hoolie itself is an opportunity for kids, parents and grandparents to enjoy family time, West says, and Skendzel sees it as a perfect way to escape the winter doldrums.
"At this time of year, getting together to dance is a really healthy thing to do," Skendzel said. "Come and get up out of your seats and dance because that's the thing that will make you happiest."