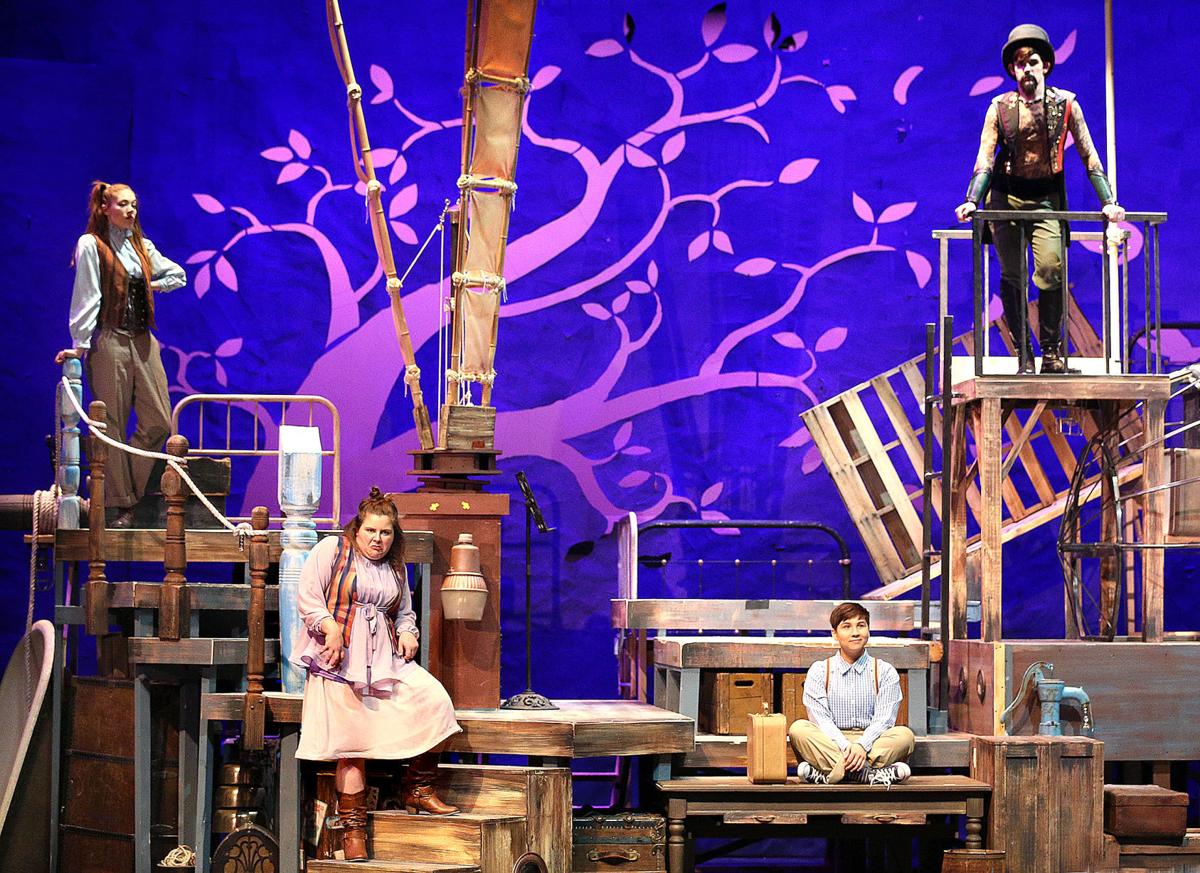 When Viterbo University's production of the musical version of Roald Dahl's beloved children's story, "James and the Giant Peach," comes to the Weber Center stage next weekend, it'll be something a bit different from what people might have seen before.
Thank special guest director Elizabeth Margolius for that.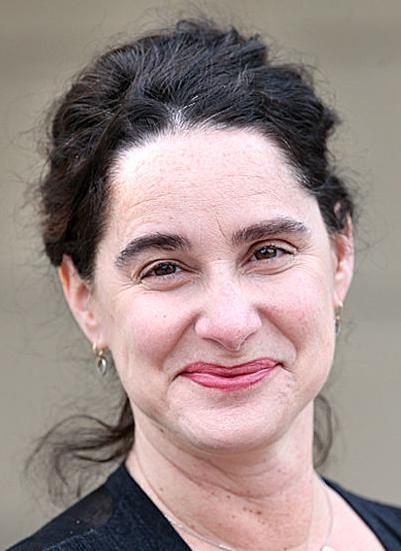 Margolius is a Chicago-based theater educator and director who these days loves to sink her teeth into new works and specializes in infusing movement (not necessarily dance) into operas and operattas. She put in plenty of time on the stage on her way to what she does now, though.
"I was a mediocre actor/singer. I was OK," Margolius said, "but it was good to have that background. … It's been a fun journey. It really has."
"James and the Giant Peach" wasn't the perfect fit for Margolius's wheelhouse, but it has allowed her to flex her movement muscle and try some new things.
"There's no traditional dance in this version, so I've been able to create some interesting movement," she said. "It's probably a bit of a different version of 'James and the Giant Peach' than is normally staged."
The movement might be different, but the fantastical story from the author who gave us Willy Wonka in "Charlie and the Chocolate Factory" will be familiar. James, a young orphan played by Maddie Judd is ordered by his wicked aunts (Abbey Iberg and Jenna Perock) to chop down their old fruit tree. Thanks to a bit of magic, James inadvertently creates an enormous peach and a posse of giant anthropomorphic insect friends (Michaela Lee, Jaki Jahr, Jack Scharrer, Aidan Buckingham-Taylor and Joe Lange) who are his companions on a fantastic journey.
"'James and the Giant Peach' is a delightful musical about a young boy and his journey through life with wonderful characters," Margolius said. "It's a fun and imaginative tale people of all ages will enjoy. And the music contains many catchy, hummable tunes from a mixture of genres. It's very enjoyable and easy on the ears."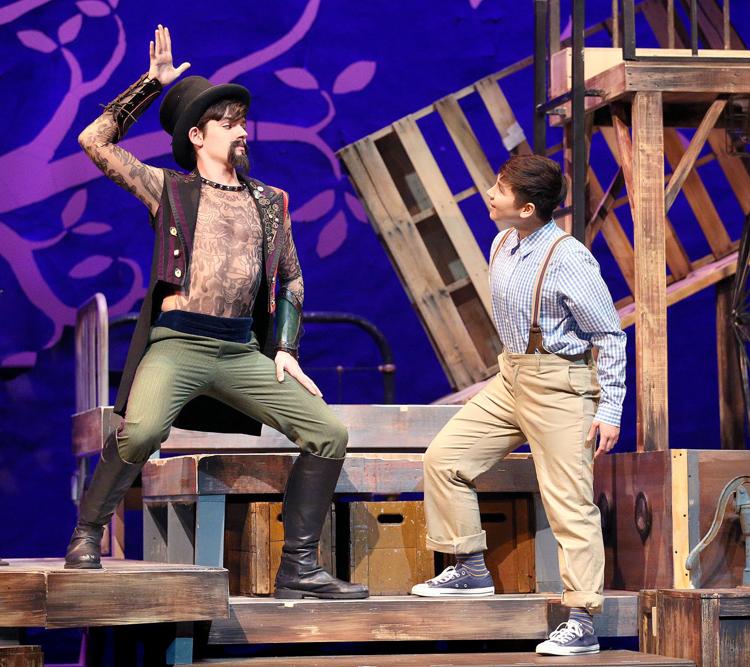 Viterbo faculty member Nancy Allen serves as musical director for the show, which features a score by Tony and Oscar-winning composers Benj Pasek and Justin Paul.
After working with the 17-member student cast for weeks preparing for the production, Margolius has come away impressed. "I am so enjoying working with this cast of Viterbo students," she said. "They are extraordinarily talented and, even more importantly, they are very open to exploring their roles and craft. They are kind and supportive of one another, and me. The entire process has been a delight."
Stay up-to-date on what's happening
Receive the latest in local entertainment news in your inbox weekly!