Freddie Dobbs is a founding member of Heartsfield, a Chicago-area country/rock band that landed major label recording contracts and has played in front of an estimated 10 million people since it was formed in the early 1970s, sharing stages with the likes of the Doobie Brothers, The Outlaws, Little Feat and Marshall Tucker, to name a few.
To the kids in science class the other day, though, he was just Mr. Dobrinski, the substitute teacher.
Back in Dobrinski's school days, he would have been thrilled to have a substitute teacher who had that rock star kind of stuff on his resume. From the time he was 13 years old, he was playing guitar and was intent on playing rock 'n' roll, inspired, like so many, by The Beatles.
"I was just enthralled with them," Dobrinski recalled, adding that he honed his guitar skills by listening to Eric Clapton's records with the Bluesbreakers and then to Jimi Hendrix. "I always had a band to play with when I was in high school. I was lucky. You've got to have cats to play with."
Dobrinski and the other four cats in Heartsfield return to Leo & Leona's Tavern and Dancehall for a show on Saturday, April 28.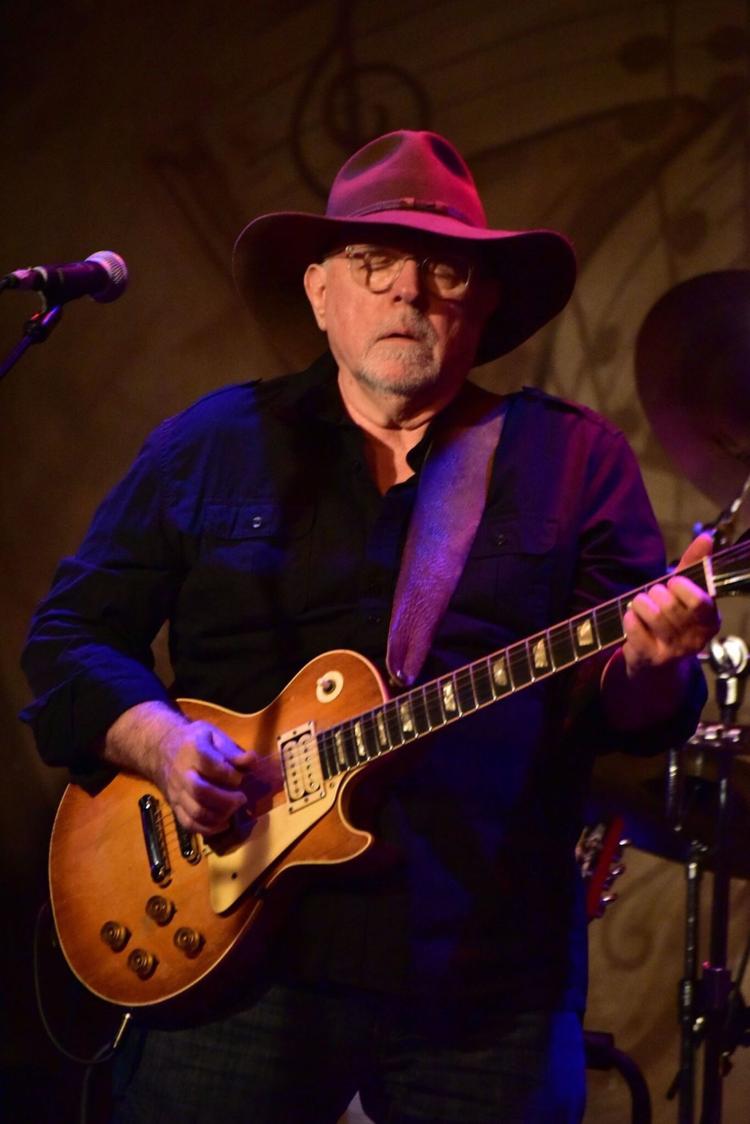 It's been about 45 years since Heartsfield got its start in Chicago. As often happens in an active music scene, guys get to know members of other bands, and new bands magically form from members of various other combos. And when a very young Dobrinski met J.C. Hartsfield, a Mississippi native with a thang for twang who had moved to the Chicago area, through Perry Jordan, they got together for a jam, at first just sitting around playing acoustic guitars.
"The songs just started coming together," Dobrinski recalled. "We had a real knack to harmonize. It was a lot of fun because it was so beautiful. We had a natural vocal blend."
A producer who worked with Styx helped the newly formed Heartsfield (which also included Artie Baldacci, Phil Lucafo and Greg Biela) put together a demo tape, and next thing the band members knew they were signed to Mercury Records and in 1973 released their self-titled debut album.
You have free articles remaining.
Register for more free articles.
Stay logged in to skip the surveys.
"In the old days, you'd get a contract and they'd pay for everything. Then you'd go on the road and try to make money to pay them back," Dobrinski said. "We never had any hit records, but we had some great songs."
Some of the tunes the band has become best known for over the years include "Shine On," "Racin' the Sun," "I'm Comin' Home," "Music Eyes" and "The Only Time I'm Sober Is When You're Gone." The recordings are striking for their tight vocal harmonies and the way they blended country and rock elements in a way that proved very successful for a band that was getting going around the same time called The Eagles.
The original band stayed largely intact for about a decade. After his Heartsfield days were done the first time around, Dobrinski got out of the music business, going to college to get a teaching degree. He thought his performing days were through, but then in 2009, when Dobrinski was going through a rough patch in his personal life, he got an invitation to sit in with a revived version of Heartsfield led by Jordan.
At a Heartsfield gig in Springfield, Ill., Dobrinski, in his second show back with the band, stepped in to sing lead after Jordan lost his voice, and that led to him playing a bigger role in the band. With the death of Jordan in 2011, Dobrinski is the only original member still playing in Heartsfield.
Most of the time when he performs with Heartsfield, Dobrinski plays acoustic guitar, but he does get a chance to strap on his beloved Les Paul and do the old "guitar army" thing with the band's other two guitarists, Andon Davis and Dave Nelson. Other members of the band these days include Bassist Steve Eddington and drummer Scott Bonshire.
Dobrinski said he misses playing with Jordan, Hartsfield and the other guys from the original band, but he added, "I'm also fortunate to be playing with the guys I play with now."
He's 67 now, a retiree who likes to keep busy, an old rocker for whom the stage still has a strong pull, even if it is only to get out a few times a month. "It's therapy for me. We're just going to keep rolling along, trying to have a good time," Dobrinski said. "If Keith Richards can do it, I'm gonna keep doing it, too."