If you're looking to listen to Twins music on Spotify, it helps to know the names of their albums — 2010's "Funny Faces," 2014's "Tomboys on Parade" and 2016's "Square America" are on there — because otherwise you might end up listening to a hip-hop act or a female singing duo from China.
It won't take long to know you've made a mistake, as the Twins from Cedar Falls, Iowa, play music you'd expect to hear from a band whose tongue-in-cheek motto is "on a mission to save rock 'n' roll" — power pop and rock songs with a classic feel but modern twists. If you don't hear harmonies, hooks, growling guitar riffs, pummeling drums and swagger, you've got the wrong Twins.
"People who see that and don't know us might take it seriously," drummer Luke Sires said of the band's rock-saving mission statement. "It was just something funny and dumb. That comes from Joel just being hilarious."
Joel is Joel Sires. He is Luke's cousin and the band's chief songwriter, guitarist and singer, and from his onstage antics you might think he's Jack Black's cousin, too.
Joel's brother, Harper, also was in the band from the time it started back in 2010 until last September, when he dropped out and their 22-year-old guitarist brother, Toby, dropped in.
Luke's dad and Joel, Harper and Toby's father are twins, and rock 'n' roll runs through all their veins. Joel and Harper played together for about a decade before forming Twins in a band called Teddy Boys, with Twins bassist Devin Ferguson. Luke was a huge fan of Teddy Boys, even while he was touring as a drummer in a death metal band, so he jumped at the chance to throw in with his cousins in a band.
"I'm just a fan with the best seat in the house," Luke said.
Twins will make their La Crosse debut Nov. 3, when the band shares a triple bill at The Root Note with Barely Losing, a local band celebrating the release of a new five-song EP, and We's Us, a nationally touring band from Colorado that bills itself as "not a jam band but a band that jams."
Though this is the first time playing in La Crosse for the band, Luke said he has been to a lot of metal shows at The Warehouse. He might like metal, but Luke is nothing if not eclectic. His favorite artist is roots country star Dwight Yoakam, whose music he'd play in the van on tour in his old band, baffling his bandmates. Luke had a good explanation: "I'm not going to listen to crappy death metal when I get in the van."
Twins was founded with an array of artistic influences pushing and pulling it. Harper, who played guitar, wrote songs and sang some of the leads, was heavily influenced by The Kinks and loved a lot of British bands, while Joel had a deep affection for Cheap Trick, The Replacements and Steve Earle.
"And we all love Rockpile," Luke added, referring to the short-lived 1970s British roots rock band that included Nick Lowe and Dave Edmunds.
The band's music also has a good dose of sly humor from Joel, which especially comes across in live performances. "He's the funniest guy I've ever known," Luke said. "Late-night drives getting home at 4 or 5 in the morning are easy because he's so entertaining."
Twins has opened for a lot of widely known bands over the years, including Dawes, Paul Collins, The Jayhawks, Lydia Loveless, Los Lonely Boys, Dr. Dog, Anderson East and Homemade Sin, a band that includes former Georgia Satellites frontman Dan Baird and drummer Mauro Magellan, who let Luke play his drum kit, which was borrowed from Cheap Trick's Bun E. Carlos. Drummer heaven!
The band misses having Harper in the mix, but they are happy to have Toby. "He's been an absolutely great addition to the band. We're completely lucky that something like that could happen," Luke said, although he added they half-heartedly tried to talk him out of joining the band. "We tried to steer him in the right direction. He's just a kid throwing his life away."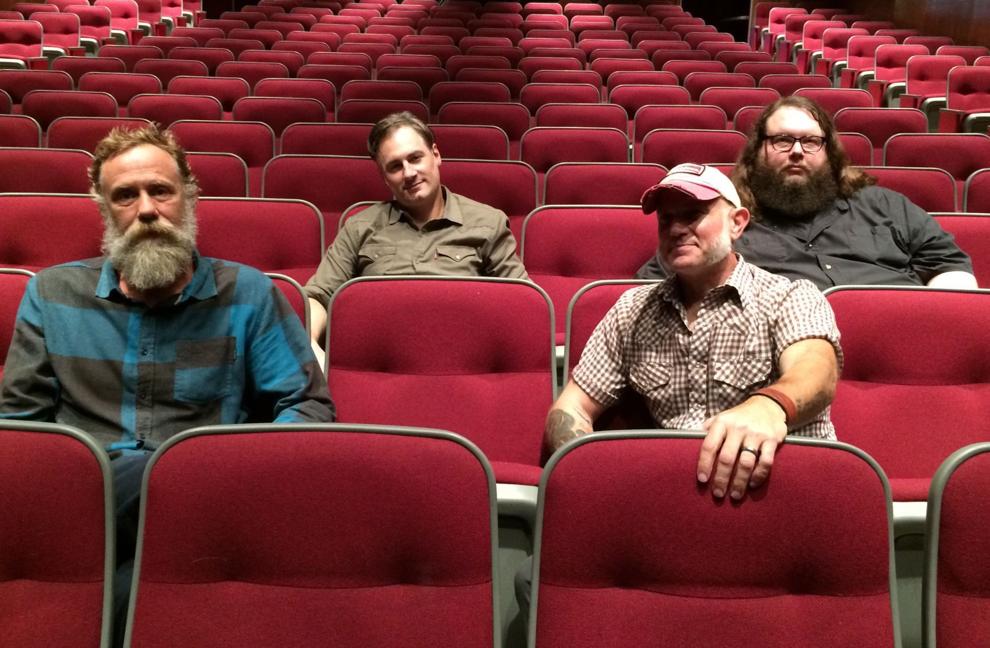 Like Twins, Barely Losing has recently added a new member, with Dan Speer of Deathless Dogs taking over on drums from Kendric Nelson in the band, which also includes guitarists Jack Nachtman and Shawn Healy and bassist Brian Stehula. Speer plays on the band's new EP, "Firefly," which takes a turn away from alt country toward an indie rock sound with a twist of psychedelia.
The EP leads off with the title track, a barn-burner co-written by Nachtman and Healy and sung by Healy, who handles most of the lead guitar duties for Barely Losing. "It's always good to let Shawn loose on the guitar. He's a crazy good guitar player, but he'll never tell you that, he's so humble," Speer said. "I think the EP turned out really well, just the overall sound of it. There's a definite progression from the first EP ('Razors and Switchblades,' released in May)."