Kyrst Hogan has vivid memories of her introduction to show business. It came after her family moved to La Crescent from Onalaska halfway through her junior year in high school.
"We were doing 'Dracula' and I was cast as Charles the butler, an 85-year-old bald man," Hogan recalled with a laugh.
From that inauspicious beginning Hogan built a successful career in theater. She and her husband, Doug Thoms, are now based in Vancouver, but they will return to the area on Saturday, Jan. 19, for a musical tribute to Johnny Cash and June Carter called "Johnny & June."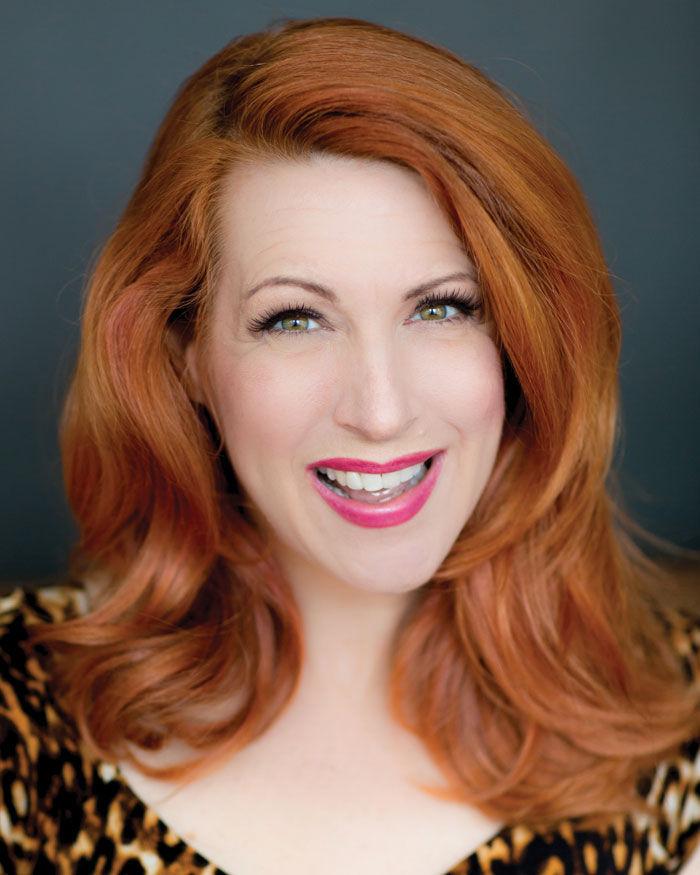 The show to be staged at the Marie W. Heider Center for the Arts in West Salem chronicles the relationship between Cash and Carter from their first meeting until the end of their lives. It includes many of their most popular songs and a few that are lesser known. Hogan and Thoms have been doing the show for two years now and they've been delighted by the reaction.
"People are just so happy. They love to hear the music they grew up with," Hogan said. "And people who are unfamiliar with the catalog are surprised by some of the traditional and gospel songs. Sometimes there are a few tears, but it all ends on a positive note."
Cash and Carter had their share of hardships, but they persevered and, according to Hogan, that's the thread that holds the story together. "It's a beautiful love story and in this day and age it's nice to see a story about someone who was there for you through the dark times," she said.
Hogan expects to see plenty of familiar faces in the audience for the show, thanks to the years she spent in the area. After her graduation from La Crescent High School, she went to college at Viterbo University. There, among many other roles, she played Helena in "A Midsummer Night's Dream." She also appeared in shows including "Pippin" and "Brigadoon" with the La Crosse Community Theater and "Best Little Whorehouse in Texas" for the University of Wisconsin-La Crosse summer theater program.
Hogan moved to Boston after graduation from Viterbo. She ended up teaching dance — she'd danced since she was 6 — and working in musical theater. When she had time, she'd take the bus into New York City for auditions and was encouraged by frequent callbacks for further readings.
Eventually, Hogan moved to New York, where she found work as a singer for five seasons with the Radio City Christmas Spectacular. She was also a principal singer for Norwegian Cruise Lines and appeared in numerous regional and off-Broadway productions.
Hogan and Thoms first met in Boston, but did not have their first date until they met again many years later in New York. Thoms was part of the percussion sensation "Stomp" in New York and sang on the first two albums for the Trans-Siberian Orchestra, a symphonic prog-metal rock band.
Register for more free articles.
Stay logged in to skip the surveys.
After their marriage, the couple moved to Vancouver in 2007 (Hogan said she'd always had a fascination with Canada). They've become a fixture on the city's cabaret scene, winning "Best of Vancouver" awards for the past four years running. Besides singing in "Johnny and June," the duo play a variety of stringed and percussion instruments.
"We've got some visual projections and some recorded music, so it's kind of a multimedia experience," Hogan said. She added that the entire show will be dedicated to her parents, Thomas and Carolyn Hogan, both of whom died in 2017.
"Dad directed news at Channel 8 and we'd watch the credits just to see his name rolling across the screen," Hogan said. She also recalled how he was active with the Appleseed Players in La Crescent even though he couldn't memorize lines. "I remember him playing a dead guy — he figured it was all he could handle," Hogan said.
She sees some similarities between the epic love story she and her husband are bringing to the Heider stage and her own parents' story. Hogan's dad died four months after her mother while Cash died four months after Carter.
"I feel like it's my gift paying it forward," she said. "They stood by each other all those years when times were tough — they figured it out. We wish they could have seen this show. We know they would have loved it."