The La Crosse Community Theatre's 2017-18 season was chosen last spring, months before Grant Golson was hired as the LCT's executive director. But the choice of "Cabaret" to end the season was tailor-made for Golson and his wife, Liz, and the directing duo chosen to lead the production, John and Lisa Reimler.
Liz Golson has been involved in four "Cabaret" productions, twice playing cabaret performer Sally Bowles, the female lead, and the first time she played Sally she had Grant playing her love interest, Cliff.
"It is my favorite show. It's a show I grew up loving," said Liz Golson, who is the choreographer for the LCT show opening May 11. "The music is just amazing. 'Cabaret' (the title song) is one of the best songs in musical theater history."
Credit for the music goes to the team of Kander and Ebb (composer John Kander and lyricist Fred Ebb), who in 1966 created a Broadway classic in only their second collaboration to be staged. After "Cabaret," which nearly swept the Tony Awards for the stage version and won eight Oscars for the 1972 film version, the pair went on to write more acclaimed hit musicals, including "Chicago," "Kiss of the Spider Woman" and "Curtains."
Kander and Ebb, and "Cabaret" in particular, are favorites of John and Lisa Reimler, who have long served as co-directors of stage productions at Onalaska High School, where they both teach. The Reimlers have a long resume of musicals they've directed, but none of them have been by Kander and Ebb, as their shows tend to be a bit too adult-oriented for high school productions.
"I just heard through the drama grapevine that they didn't have a director for 'Cabaret,' and John and I really love that play," said Lisa Reimler. "It really has been a joy. I kind of liken it to Sondheim because the songs are so integral to the story. You learn so much about the characters."
The Reimlers' daughter, Darcy, a junior at OHS, has been in three LCT shows, but this is the first time the Reimlers have brought their directing skills to bear on a La Crosse Community Theatre production. "As teachers, no time is great, but the stars lined up for this," Lisa said.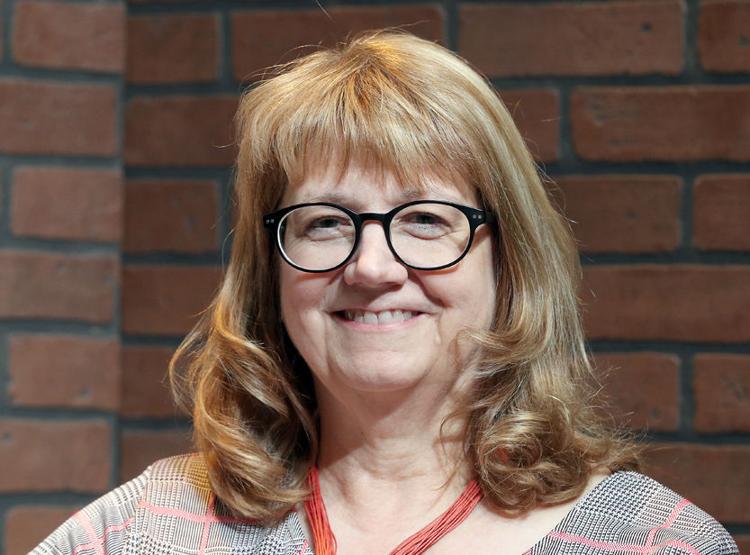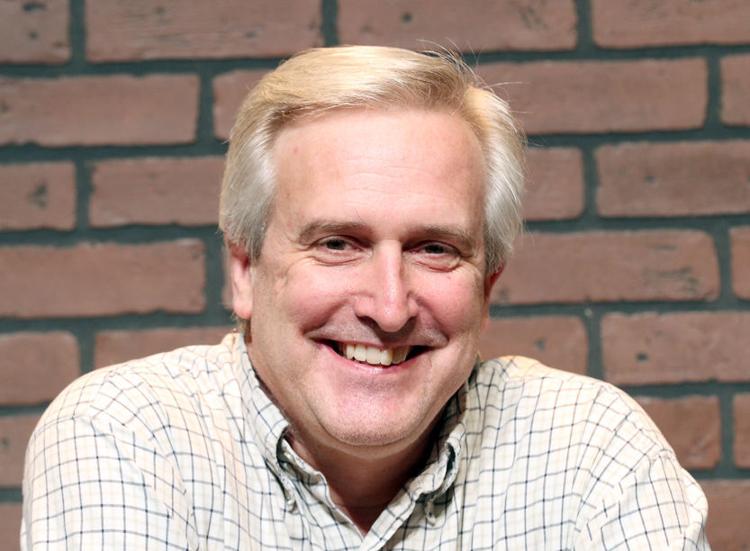 In addition to being a theater lover of the highest order, Lisa Reimler also has a keen interest in history, particularly the Holocaust, so "Cabaret" was a big draw for her.
You have free articles remaining.
Register for more free articles.
Stay logged in to skip the surveys.
The show takes place at the dawn of the 1930s in Berlin, Germany, as Adolf Hitler and the Nazis are coming to power. Things have been challenging for Germans, both economically and psychologically, in the wake of World War I, and the hedonistic cabaret nightlife has become a source of solace in Berlin.
At the Kit Kat Klub, Cliff, a young American writer (played by Aidan Smerud), encounters the club's star attraction, Sally (Macy Privet), and they end up sharing Cliff's room at the boarding house run by Fräulein Schneider (Lynn Marie West) after Sally's jealous boyfriend, the Kit Kat Klub's owner, fires her. Meanwhile, the boarding house owner is being courted by Herr Schultz (Daniel Schneider), an elderly Jewish fruit shop owner.
At the center of all the action is the Master of Ceremonies, played iconically in past Broadway productions by Joel Grey and Alan Cumming. In the LCT staging, Joe Hammes takes on the role of the Kit Kat Klub emcee.
For Lisa Reimler, "Cabaret" is an edgy show full of flawed and complex characters, an examination of how escapism — exemplified by the Kit Kat Klub — and turning a blind eye to what is happening in society can lead to disastrous results. "I think there were some genuine people who really thought, particularly at the beginning of Hitler's regime, here's a guy who really can pull us out of our depression," she said. "If you put your blinders on, I don't think you realize how people are being affected."
Reimler said and her co-director have been grateful for the free rein the Golsons have given them to put their own spin on the show — they're doing a version close to the 1966 original with some twists — and they've been impressed with Liz Golson's work on the choreography. A theater veteran with many professional stage roles to her credit, Golson said her approach was to create high-level choreography for the show and simplify it if needed, but there's been no need.
"They have just risen to this challenge," Golson said. "I think it's a step up in terms of what they thought they could do, and I think it's just going to blow the roof off."
Dominique Sicard, who plays a character who makes her living by seducing sailors, said Golson has given the cast choreography that is fun and challenging. "If you come see our kick line, that says it all," she said. "It's a pretty tight group and everybody wants to do well."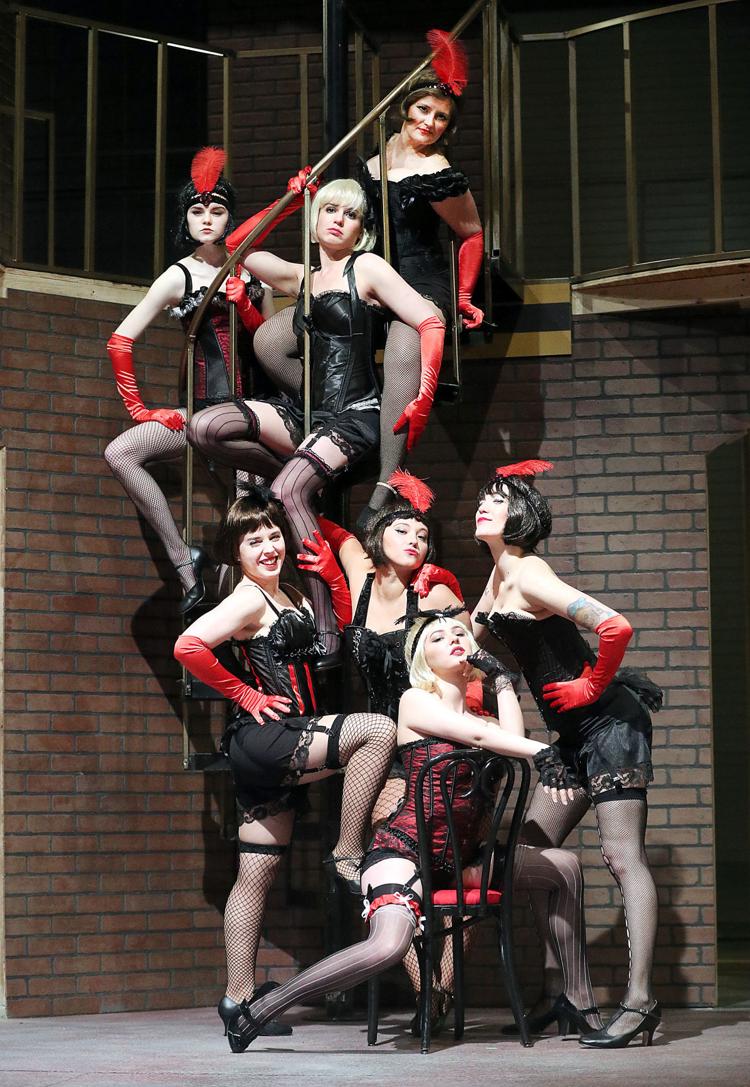 Over the years, the Reimlers have perfected their collaborative approach to directing, with John mainly focusing on big picture and logistical elements while Lisa tends to work more closely with the actors on the myriad details that can produce a peak performance.
Their high school productions have had the Reimlers overseeing all elements of the productions, so it's been nice for them working at the LCT with all the people helping with everything from set and lighting design to costuming and publicity.
In addition to Golson's choreography, this production also features music direction by Katie Fries, conducting by Kristin Freedlund, set design by Kit Mayer, costume design by Irina Christel, lighting design by Dillon McArdle, props design by Bonnie Jo Bratina, sound design by Douglas P. Wilken, accompaniment by Sarah Leitzen, technical direction by Erek Weis, stage management by Molly Brueske, and assistant stage management by Nick Martin.
"It's been a major group effort. We're a small cog on this production wheel," Lisa Reimler emphasized. "It wouldn't be the play it, hopefully, will be without all of those components."