Reed Grimm answers the phone on the third ring and takes a few deep breaths. He's just returned to his home in Minneapolis from a hot yoga session, something he does several times a week, and he's back just in time for an appointment to talk about his debut solo album, "Reminders," due for release April 27.
"It's definitely been a game-changer for me in my life," Grimm says of hot yoga, which he has been doing for about three years. "It gets you in touch with parts of the body you don't pay attention to."
Stretching in an overheated room seems like it should be a draining experience, but Grimm is his usual bubbly self, and he's especially excited about the prospects of his first album release show for his first solo album back in La Crosse at the Cavalier Theater, on the very day he finally gets to share his labor of love with the world.
"It feels right to come back to the place where I found that unique voice within myself and share it with everyone. It's kind of like going back to the roots," Grimm says.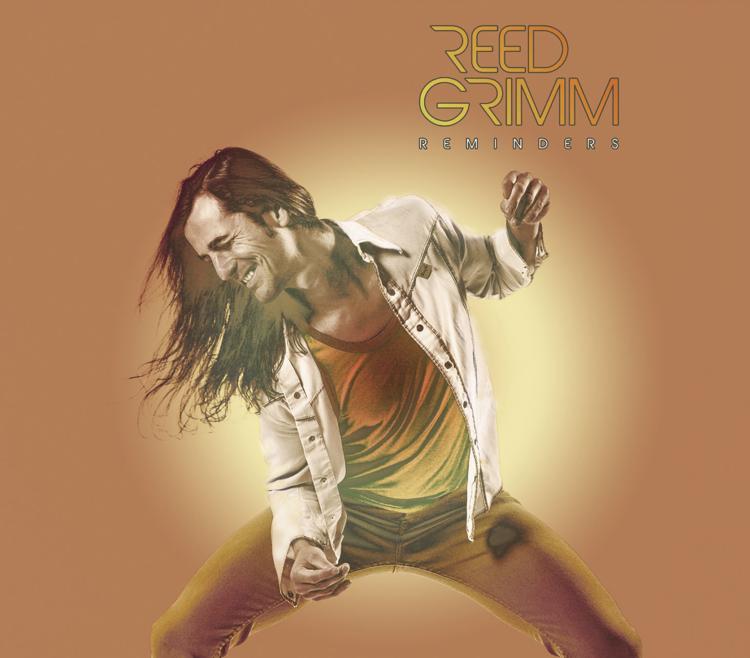 An Ellsworth, Wis., native, Grimm grew up in a musical family, playing in the family band, but it wasn't until he came to the University of Wisconsin-La Crosse to study music that he began writing his own songs and discovering the kind of musical artist he wanted to be. Singing and playing drums as the star attraction in the popular La Crosse funky rock band Three Beers 'til Dubuque, Grimm also started on the journey to discovering the kind of human he wanted to be.
College students in general party pretty hard, and college students who play in rock bands tend to party even harder. Grimm was caught up in that when the turning point for him came on one fateful night — Sept. 16, 2006, a date that is etched in his brain, the night of his awakening, the day he "leveled up."
"It was just this realization that I was giving my energy and my happiness to things outside of myself physically and also outside of myself in the realm of time, where I was looking to the future and looking to something outside of myself to fulfill this void. It was this big a-ha moment that brought me to tears," Grimm recalls. "That experience really helped steer my intention of using my gifts, not only to serve myself but to serve the community and society and humanity. That's been my mission, to have discoveries within my life that feel real, that feel important, and write about them."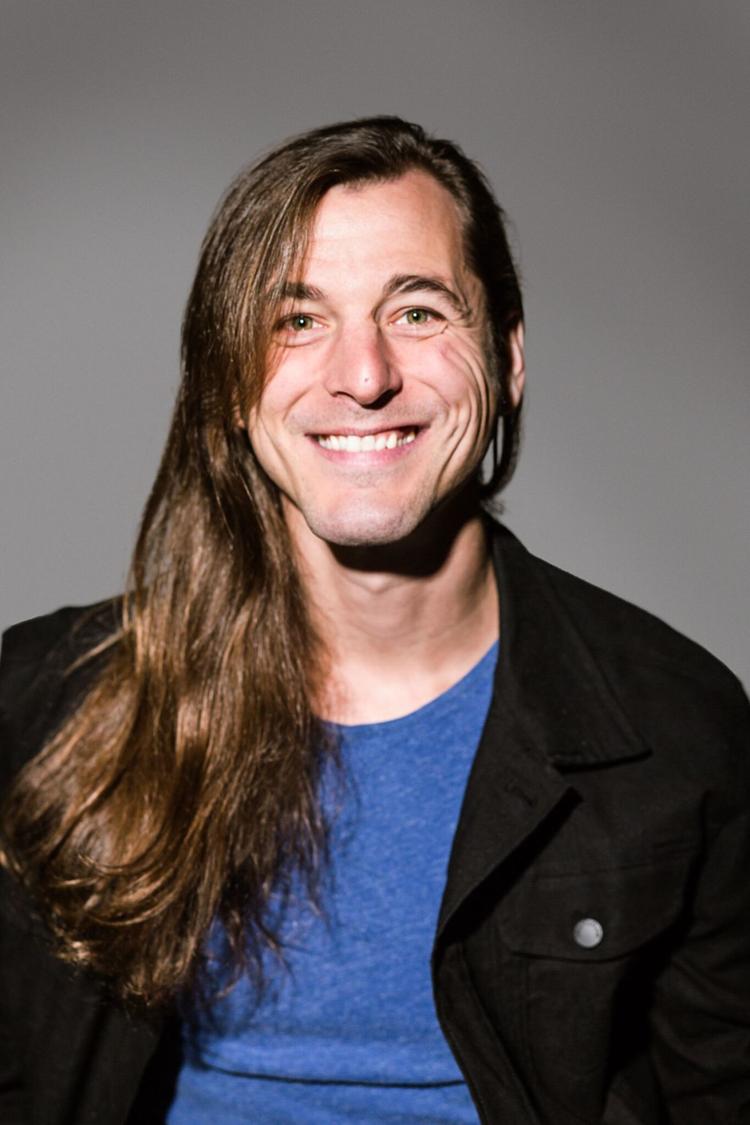 Grimm started a new band, Shoeless Revolution, and after graduating from UW-L in 2008 moved to the Twin Cities. The band put out two albums — in 2008 and 2010 — before he was catapulted into the national spotlight in 2012 as a contestant in the 11th season of "American Idol."
Almost 22 million people saw Grimm on the season premiere, and he kept coming back on successive shows. He was within a whisker of making the top 12, and he's actually glad he didn't make it, although he doesn't regret at all having gone through the experience.
"I feel like for where my heart is and what my mission is, I feel like it ended up being absolutely perfect. I got to be on national and international TV, but I got dropped right before I had to sign a bunch more contracts. It would have taken me deeper into the super pop realm," Grimm says. "As I was on 'Idol,' I was just feeling there were certain things about that world that weren't real and weren't true. There was a big part of me that was relieved."
After being on the "crazy platform" that is "American Idol," Grimm says, he went through some major soul searching. "I didn't feel like in my heart that I was that character, a star in that way," he says. "I had to go through this journey of diving into truth. That's really how this album was born, through the soul searching and remembering of certain truths."
The songs on "Reminders" are largely Grimm's reflections on love, mindfulness, determination in pursuit of dreams, being true to one's self and kind to one's fellow travelers, and generally making the world a better place. They are presented with such soulfulness, funkiness and groove-heavy joy, the embedded lessons and messages never come across as preachy, and that's something that was important for Grimm.
"It's so easy to go into this preachy mode. I know that's not how we digest information. We want to be able to lean into it and find our own sense of connection to whatever the information is," Grimm says. "These songs are reminders for myself of things I want to embody and live with. If I feel like I need to be reminded of them, maybe someone else needs to be reminded of these things."
Making a solo album was a new experience for Grimm, and even though he's comfortable in a band democracy, he relished having the final say on how things came out. "But don't get me wrong, it was such a group effort. There's no way that any of this would be possible without all the great people who worked on it," Grimm says, noting that the project would not be possible without the outpouring of support for his crowdfunding campaign, which raised almost $28,000. "Teamwork makes the dream work."
One of Grimm's chief collaborators on the album was Casey Wasner, a Northfield, Minn., native who co-produced the album with Grimm at his Purple House Recording Studio in Leiper's Fork, Tenn. Grimm had seen Wasner perform in the Twin Cities and was blown away by his musicianship. After they worked together on recording a song Grimm wrote ("Chef Lucas") for an organization called Massive Amounts of Good, Grimm knew that he and Wasner could make a great record together.
Grimm also recruited Cas Haley to co-write and share lead vocal duties on "Exemplify." Grimm and Haley, who took second place on "America's Got Talent," got to know each through the Twin Cities music scene, specifically at Harmony Park. "We connected on the TV singing contest vibe," Grimm says with a laugh. "We really fell in love with each other's presence and brotherhood."
A natural-born performer, Grimm only has two shows planned to celebrate the release of "Reminders" — the La Crosse show and one a couple days later in Minneapolis at the Cedar Cultural Center, which he plans to film to expand the audience for the live presentation of the songs.
Grimm also filmed a music video for "Creating Now," the first single off the album, a video based on a concept he has wanted to try for a long time. In the video, which involved about a hundred people on camera all told, Grimm sings the song while standing next to a floor lamp, pulling the string each time the screen goes momentarily black as a transition to a new scene.
"There's a narrative within it where you might have to watch it twice to get what's there," Grimm says of the video, which he released April 12, his 33rd birthday. "It paints a picture of what's possible."
Although he only has the two release shows, Grimm is going big with them, putting a nine-piece band on stage. "This is going to be the full, full, full band type of thing. I'm doing it just because I want to make a statement and I want it to sound full and how I intend it," he says. "I'm just so excited to share this music with everyone. It's definitely a new chapter on this incredible life that we get to write ourselves, that we find ourselves in. I'm grateful to everyone for the love and I want to shine it back at everybody."