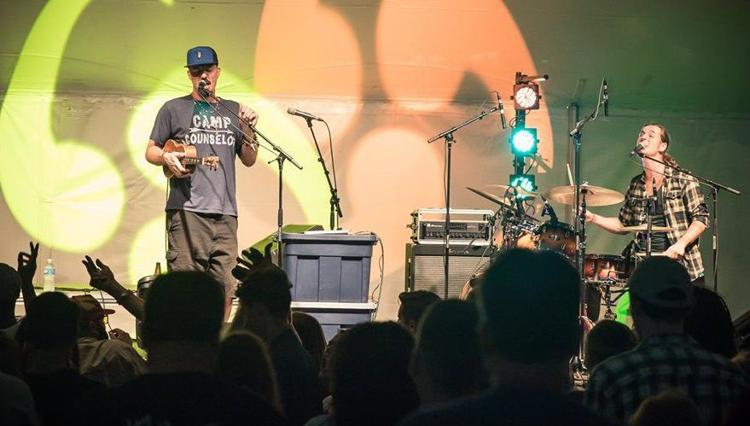 Reed Grimm gave a sly grin. He was about to take the stage Thursday night with Heatbox to cap the music at the Fight the Flood fundraiser, and he had a plan.
The percussionist/singer and "American Idol" veteran had come down from the Twin Cities to perform with Heatbox, and with the fundraising total at $190,900, he wanted to see that total top $200,000, even if it took him convincing everyone in the crowd to leave with an empty wallet.
In the end, the 12-hour-plus concert event featuring two dozen acts at the Oktoberfest Grounds blasted past that $200,000 mark, shattering the $150,000 goal announced less than a week before.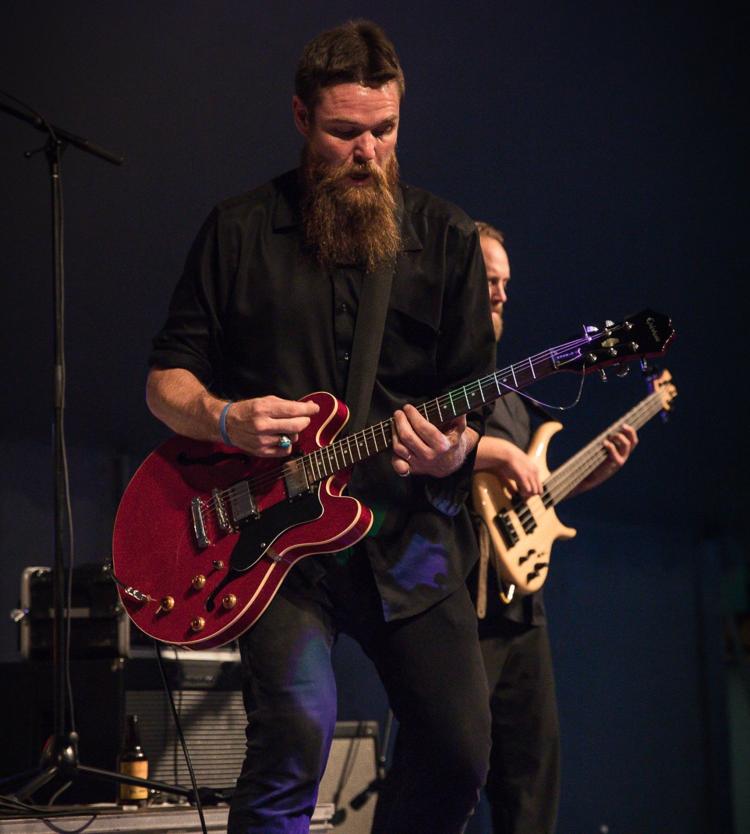 COON VALLEY — Gov. Scott Walker came to Coon Valley Friday morning to announce a pair of state programs meant to help homeowners and small bus…
With donations still coming in through the online portal and other sources, an official final tally wasn't available yet Friday, but TUGG frontman Andy Hughes said he and other organizers are confident that the $200,000 mark was breached.
Thousands of people came out for the concert, giving donations at the grounds, while others dropped off donations at the nearby GECU office, phoned in pledges on a special hotline or donated online. Mailing in checks also was an option.
Hughes only had the idea a dozen days before for enlisting friends in the music community to put on a fundraiser. Grammy-winning musician Bill Miller came all the way from Nashville to perform, and Dan Sebranek and Mary Cortese, who live in the hard-hit community of Coon Valley, returned from a trip to Ireland in the nick of time, with their set, including a freshly written flood-inspired song penned by Cortese.
The way the Fight the Flood effort had gathered help from musicians, civic organizations, businesses and dozens of volunteers in such a short time left Hughes feeling amazed and elated.
"Everybody just dug in to do this thing," Hughes said. "The community came together, that's the only way you do that. ... I'm feeling quite proud of the community that I get to call home."
Organizations involved in Fight the Flood included the Great River Folk Fest, Valley View Rotary Club's Moon Tunes, Oktoberfest, Irishfest and Country Boom with at least a half dozen businesses pitching in.
Money raised will be distributed to people with flood damage in Vernon, Monroe, Crawford and Richland counties through the Rotary Works Foundation. People seeking help should go through Rotary clubs in their counties.