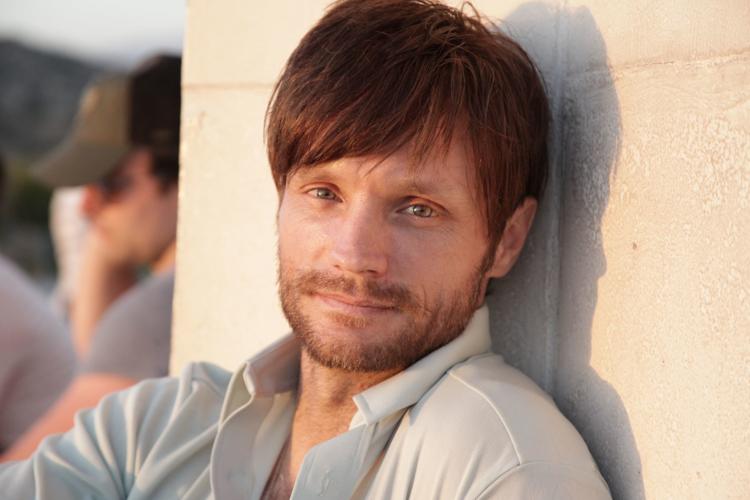 2018 was a breakthrough kind of year for La Crosse native Hans Obma's acting career —he landed a recurring role on "Better Call Saul," for one thing — and he owes that, in large part, to a personal branding seminar by writer Phil Cooke he went to seven or eight years ago.
"The guy said it was important to become known for one really good thing," Obma recounted by phone from North Hollywood.
So what was Obma good at, what could he hang his hat on for his acting career? He's got attractive facial features, an athletic build, great hair and he can act like crazy. Literally. But that's not unusual in Hollywood. He needed something that made him unique.
Obma soon settled on his niche — he was going to be the guy who could play roles that required accents or speaking languages other than English. In particular, he was going to focus on playing Germans, Frenchmen, Russians, and other eastern European nationalities. Also, he specializes in playing "villains and crazy people," as he notes on his Twitter account. Follow him (@hansobma) if you want to help him get more work.)
For several years, Obma has been working with a Canadian acting teacher, David Rotenberg, who worked with Tatiana Maslani of "Orphan Black," which was a big part of the reason Obma sought him out. "She is crazy good on that show and plays foreign characters as I do," Obma said. "I think he is the best acting teacher in the world."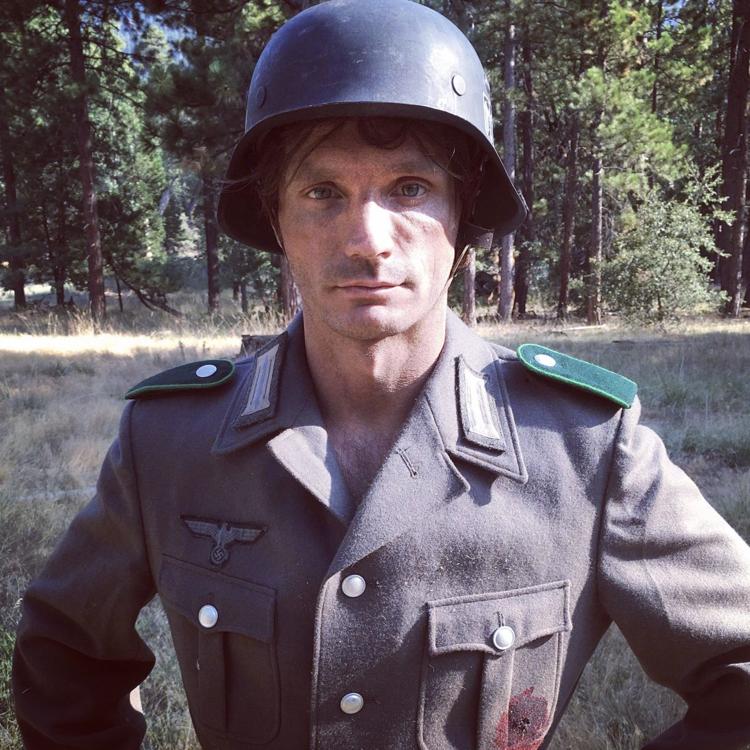 Obma also traveled abroad to surround himself with native speakers of French, German and other European languages to hone his accents.
Back in the summer of 2015, it looked like his branding was going to pay off in a big way. He got a part playing a Russian military officer in "Independence Day: Resurgence," and after he did his scene, the director was so impressed with his performance that he had a new opening scene for the movie written that would feature Obma's character.
"It seemed like kind of a dream come true for me," Obma said.
Unfortunately, the final version of the movie didn't include his opening scene or the original scene he was in. "That is part of the process," Obma said. "Your things get totally cut sometimes. It is what it is."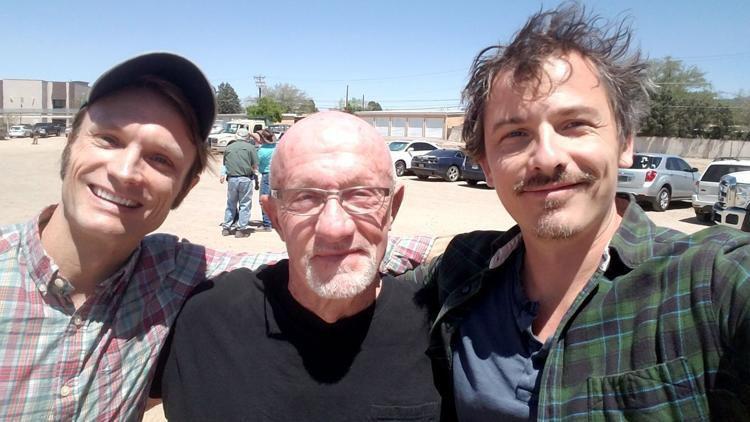 Breaking good
Besides adeptness with languages and accents, persistence is one of Obma's strongest assets. He didn't let the "Independence Day" disappointment get to him. He goes to a few auditions a week when he's not tied up with a role, and more often than not it's a "no," but he keeps at it. You have to.
In 2017, he got a part as a Croatian patient on "The Resident" and played a German villain on "NCIS: New Orleans" (directed by LeVar Burton), which helped boost his profile going into the auditions for "Better Call Saul." The first indication that he might have landed the role was when his agent said the casting people had contacted him after the audition and wanted to know where Obma had learned German.
"I think I accepted the role a couple days later," Obma said.
In the four-episode arc in which Obma appears on "Better Call Saul," he is a member of a German construction crew hired to build a clandestine underground superlab to make methamphetamine. The crew is sequestered in a giant warehouse above the lab for months during their work.
Obma's work on the show paralleled his character's ordeal in a way because he spent two months in Albuquerque, N.M., for the filming of his episodes. Unlike the Germans, who were cooped up with only each other for company and got to be a little homesick and stir crazy, Obma was thrilled with the change of scenery.
"It was really fun. I like going somewhere new to work," he said.
Obma's character, Adrian, appears prominently in one celebratory scene next to Mike (Jonathan Banks) in the last episode of his arc, but for the most part his character flies under the radar. He and his fellow German crew members recorded plenty of largely improvised dialogue for a secondary plotline. That, Obma explained, is called "pocket dialogue."
The leader of the German crew, played by Rainer Bock, has a key role, however, and Obma found watching him to be educational. On the set, Obma said, it didn't seem like Bock was doing all that much acting, but when he watched the episodes on TV he was impressed.
"Watching him on screen, he was really very good," Obma said. "I didn't pick up on things he was doing in person that he was doing for the camera."
That final episode was directed by Vince Gilligan, creator of "Better Call Saul" and the series from which it was spun off, "Breaking Bad." With Gilligan, there were a lot of repeat takes because of his intense attention to detail, but Obma didn't hold that against him.
"He created the show. He knows what he wants," Obma said. "What I like about Vince is for being this enormously successful guy, his ego is untraceable. He's very quiet and conversational, and he does a good job of learning people's names, which you don't always get. It's really cool if a director does not make you feel as if you're furniture."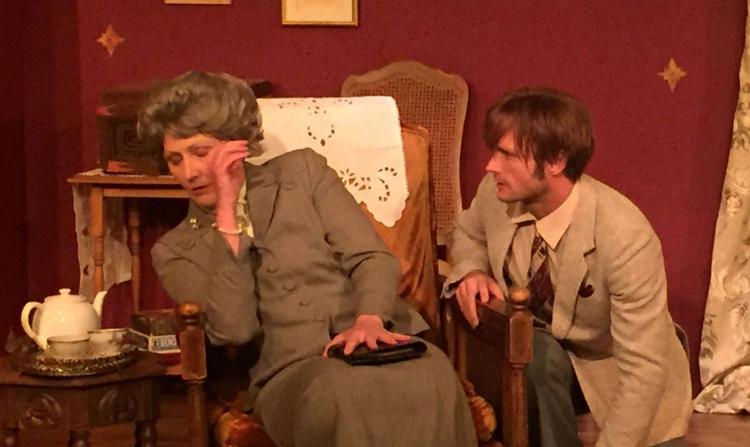 You have free articles remaining.
Register for more free articles.
Stay logged in to skip the surveys.
Setting the stage
Having a recurring role on a critically acclaimed and popular show like "Better Call Saul" to his credit could come in handy in landing more roles, no question. But Obma said he's excited about everything he's done and thinks about advice from fellow Wisconsin actor Aaron Farb (currently in a recurring role on "The Walking Dead") that he should "look at everything as the thing that's going to make a difference."
One thing that happened after his work on "Better Call Saul" could also make a difference. Last fall, Obma won a Stage Scene LA Award (a "Scenie") for outstanding featured actor for his portrayal of Christopher Wren in a production of "The Mousetrap" at the Crown City Theatre Company in North Hollywood.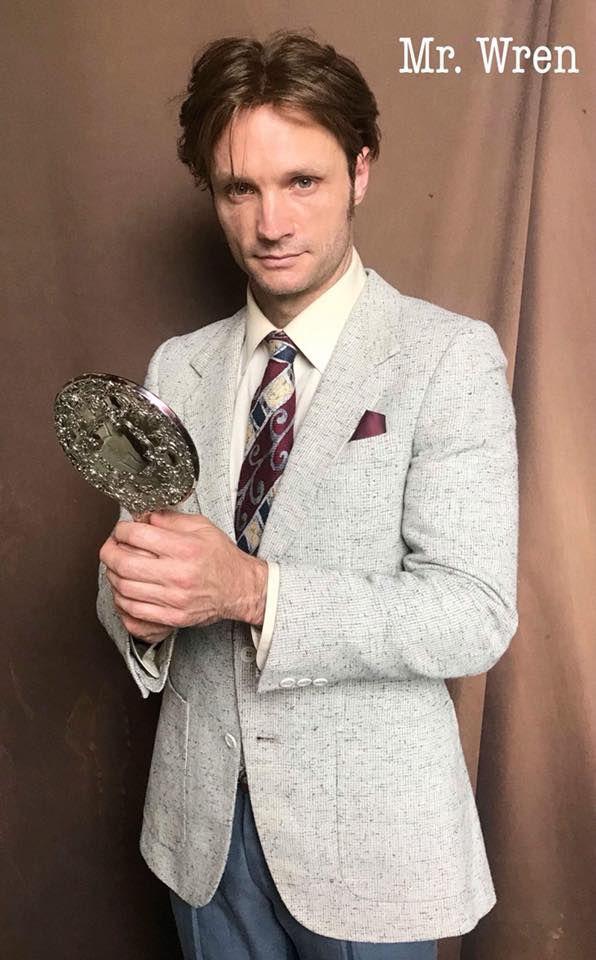 One of the best parts of the production for Obma is the theater is just two blocks from his house. "I could leave my place literally 15 minutes after the show starts and still be in costume and on time for my first entrance," Obma said. He's back at the Crown City Theatre already starring as Jack (Ernest) in a production of Oscar Wilde's "The Importance of Being Earnest."
The award came as a pleasant surprise to Obma, and he appreciated the acknowledgement of the unique take he brought to the role.
"Wren is an interesting character, and I appear to have approached him differently from other actors," Obma said. "Basically, I approached this role the same way I tend to approach roles, but in this case people really responded. For whatever reason, this role seems to hang well on me, the way the right suit hangs on a man or the right dress on a woman."
His approach to Wren, as with other roles, is to find the boldest choices he can. "I don't mean to say they went against the script so much as that I took what I knew about the character and decided he might do something if given the opportunity," Obma said.
Obma's preference for bold choices really goes back to his first role on a major prime time show on a 2012 episode of "Criminal Minds," and it's still the TV performance that he is most proud of.
"It was a lesson learned because the character was a very bold choice that Terry Dale Parks, an excellent actor and a dear friend of mine, led me to make. I had prepared the role in a rather regular kind of way, and then we decided to make the character a live wire," Obma said. "'Criminal Minds' was for sure a helpful opportunity because the more work a person books, the more it legitimizes them professionally. The other good thing about 'Criminal Minds' was that I finally had an answer for people who ask, 'What have you been in?'"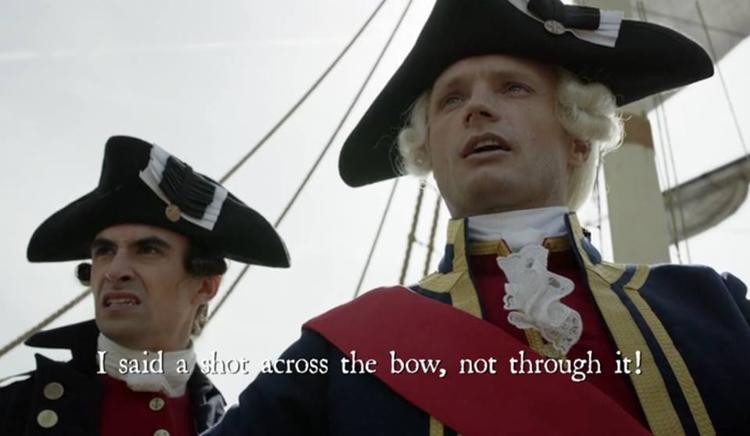 Beginnings
While Obma was born in La Crosse, he moved to Chicago when he was 7 or 8, and then to the Green Bay area, where his parents, Bob and Patty, now live. He spent much more of his life in places other than La Crosse, but he still claims it as his hometown.
Part of that is because he has a lot of relatives on his mother's side — the Ustby clan — who still live in the La Crosse area. "Yes indeed," Obma said, "The Ustbys are my very excellent relatives. Uncle Bobby is the best-liked guy I know."
He also has pleasant memories of his early years living in Mormon Coulee and attending Hintgen Elementary. In preschool, he discovered a love for singing, prompting his neighbor, Sandy Thompson, to call him "Hollywood Hans."
"My mom still calls me that," Obma said, adding that it was an apt nickname even when he was a wee lad. "I would say I first wanted to be an actor when I was probably 4 years old."
His first acting role didn't come until he moved to Chicago, when he played Alexander Hamilton in an elementary school play about the Constitution.
"I think I got into acting because I wanted attention. I think that is no longer why I do it," Obma said. "Now, I legitimately like how creative it can be. I doesn't always feel creative, or perhaps sometimes it even isn't because it's so blended in with business, but at its best I hope it can be creative."
While he wanted to be an actor from a young age, that wasn't Obma's focus in his studies at the University of Wisconsin-Madison. He graduated in 2002 with degrees in Spanish and journalism, but after he graduated, he started doing some acting in Madison, and then 11 years ago moved to Los Angeles. It was a destination that at first felt more foreign than most of the places he's visited abroad.
"The hard part is that when a person arrives here without having done any work people have heard of, by default doors are closed," Obma said. In the past year and a half, he has found that more and more doors open to him.
One of the biggest lessons he's learned is to be careful from whom to seek advice on his acting journey. "Bad career advice often over-focuses on obstacles. We all know it is competitive out here, and one quickly discovers how often doors are adamantly closed," Obma said. "And yet, some people are succeeding. Let's focus on pursuing that reality."