A couple years ago, Brad Williams revisited the classic 1964 black comedy "Dr. Strangelove" and came away from the viewing convinced it could easily be adapted as a stage play.
After all, he thought, it only has three basic settings: the Pentagon's war room, an Air Force base and a bomber in flight.
Portraying the climactic bomb ride of Major Kong (the character memorably played by Slim Pickens) definitely would require some creativity to portray in a full-fledged stage production, but that wouldn't be a huge deterrent.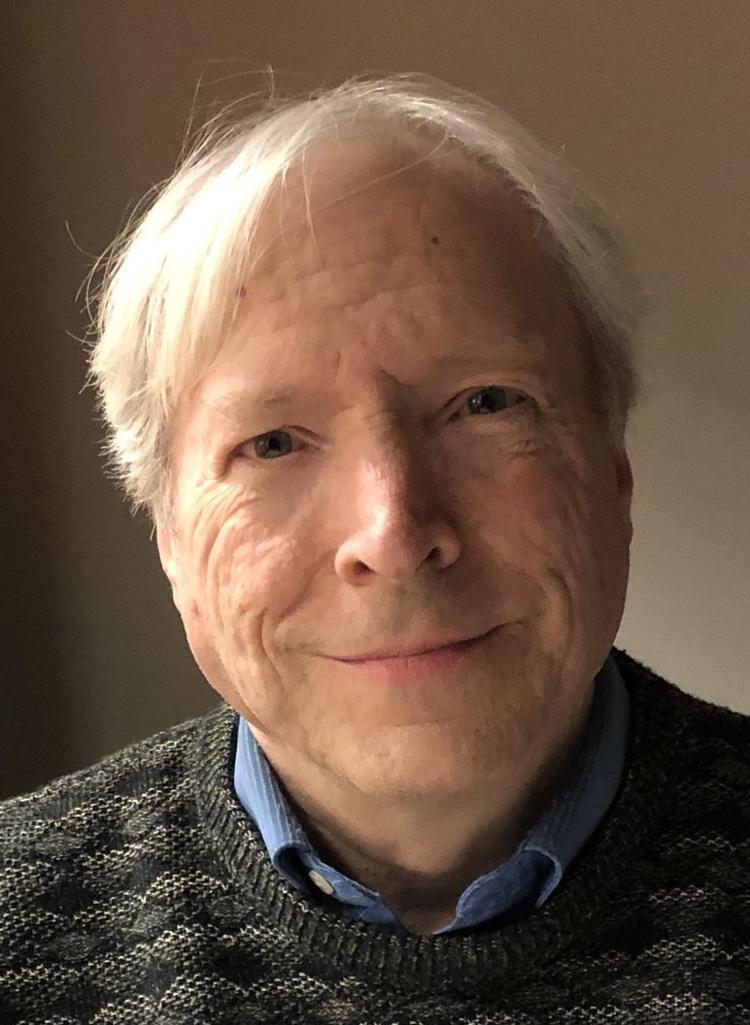 Then Williams, a stage veteran and longtime member of the Heart of La Crosse comedy troupe, got to thinking that doing a staged reading of the script might be the way to go, and he knew just the forum for that: The Alternative Truth Project.
Williams has been part of a couple ATP readings ("1776" and "The Skin of Our Teeth"), and the theme of "Dr. Strangelove, or: How I Learned to Stop Worrying and Love the Bomb" was a good fit for the monthly theater series that concentrates on works apt to stimulate political conversation.
The ATP reading of "Dr. Strangelove" starts at 7:30 p.m. Tuesday, Nov. 27, at the Unitarian Universalist Fellowship in La Crosse.
"Dr. Strangelove" came out when Cold War tensions between the United States and the Soviet Union were extremely high. Rather than take a serious look at the Cold War as "Fail Safe" did the same year using a remarkably similar plot, filmmaker Stanley Kubrick instead mined the situation for dark humor in "Dr. Strangelove."
In the movie, rogue Brig. Gen. Jack D. Ripper has launched a bomber wing with nuclear weapons on a course for the Soviet Union, and only he knows the secret code that will call off the attack. It's bad enough that a first strike would likely prompt a retaliatory launch by the Soviets. Worse yet, it turns out, the Soviets have created a network of underground nuclear bombs that will be set off if Russia is hit by a nuclear strike, wiping out all life and plunging the Earth into 93 years of nuclear winter.
It's a brilliant deterrence strategy, but only if everybody knows about it. Unfortunately, the Soviet announcement was scheduled for the week after Ripper went off his rocker.
For Williams, the comic absurdity of "Dr. Strangelove" makes a great fit for the Alternative Truth Project, and its staging is timely and topical.
"We are in a period where we don't know what's going to happen to the world one way or another," Williams said. "There are people in other countries who are unpredictable leaders. There are people in many countries who are unpredictable leaders."
In staging "Dr. Strangelove," Williams decided to keep the cast small and have actors read multiple parts, a strategy very much in keeping with the movie. After all, Peter Sellars famously played three parts in the movie: President Merkin Muffley (one of the most hilariously satirical character names ever), British Capt. Lionel Mandrake and the title character, an ex-Nazi scientist serving as the president's science adviser.
"I kept Strangelove for myself," Williams noted. "It's the craziest part in the whole movie. If you've seen the movie, you know."
Considering the cavalcade of crazy characters in "Dr. Strangelove" includes a brigadier general convinced fluoridation of the water is an enemy plot to pollute our "precious bodily fluids," that's saying something.
"Dr. Strangelove" is ranked among the most important movies ever made, included in the first group of films chosen for preservation in the National Film Registry in 1989 by the Library of Congress. Both "Fail Safe" and "Dr. Strangelove" were based on a book called "Red Alert," and while "Fail Safe" included several actors known for their comic prowess (Walter Matthau, Dom Deluise and Larry Hagman), that movie played it straight and is a topic of movie trivia instead of the cultural touchstone that "Dr. Strangelove" is.
"'Fail Safe' is not a bad movie, but it's the kind of movie you would expect," Williams said. "'Strangelove' is the movie you would not expect, and it's more of a classic because of the way they did it."