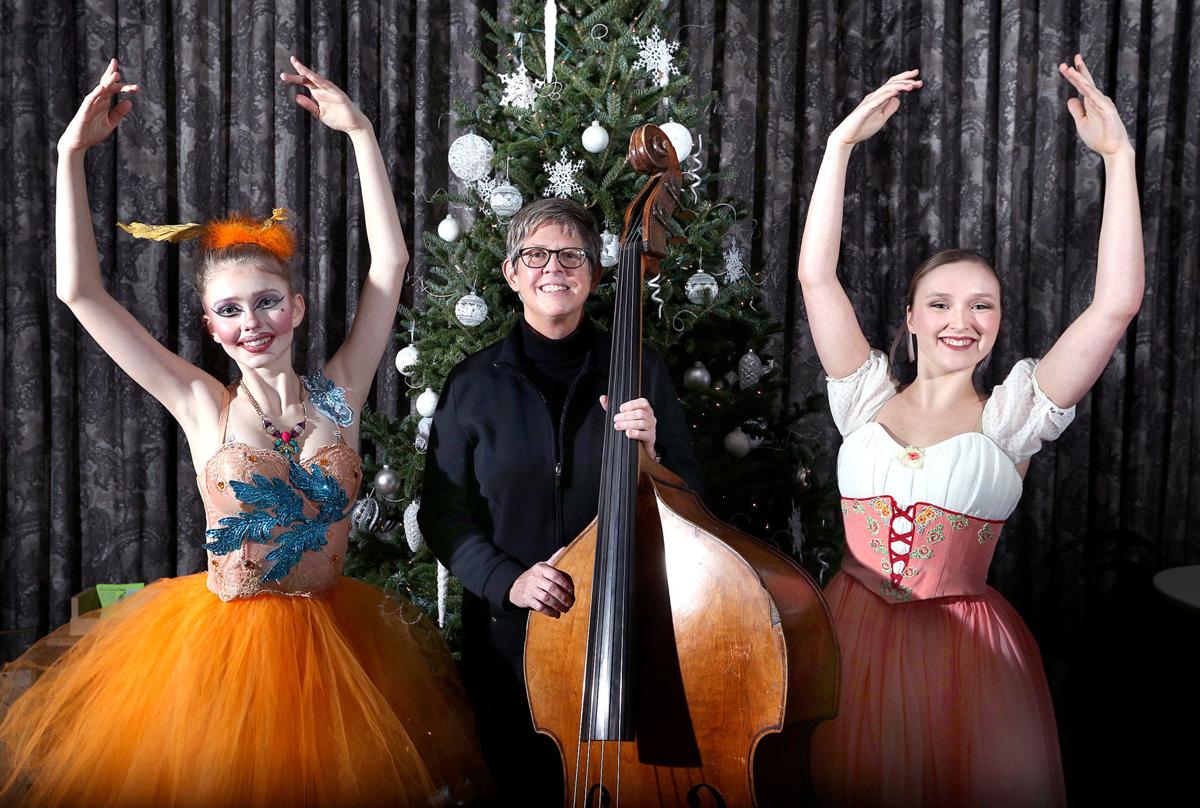 Ballet takes center stage with the La Crosse Symphony Orchestra for a new Christmas holiday tradition.
It's a tradition embraced by the symphony as two La Crosse area dance companies have performed portions of ballets at holiday concerts each of the past four years.
In its fifth year of collaboration, Misty's Dance Unlimited will present its interpretation of "Coppélia" by Léo Delibes at its concert Friday, Dec. 16 with the La Crosse Dance Centre performing its own version at the Saturday, Dec. 17 concert.
"It has been magical to create these semi-staged productions of some of the great romantic ballet masterpieces," said Alexander Platt, the orchestra's conductor and music director. "The musicians love it. It's an experience they can't get anywhere else."
Most symphony-goers love the collaboration and ballet music, he said.
The orchestra and dancers will perform the greatest moments from the ballet's first two acts during the second half of the concert.
This year's ballet, rounding out a five-year cycle that began with Tchaikovsky's "The Nutcracker," is really the work that began the romantic ballet tradition, Platt said.
"Léo Delibes is a composer Tchaikovsky really worshiped when writing his great ballets," Platt said. "'Coppélia' really is like the mountain spring from which a great river flows – it's gorgeous, flowing music from the frothy atmosphere of 19th century Paris, and what's not to like about that?
"'Coppélia' is a work every music lover should hear live, just once," Platt continued. "If you do, your appreciation of everything that followed, from all those late-romantic French and Russian composers, will be even deeper."
Platt said the ballet is one of the greatest comic ballets of the 19th century, and links two historical periods of ballet, the French Romantic style and the Russian Classical style.
The ballet story begins with the romance between two villagers, Franz and Swanilda, and the curious workings of Dr. Coppélius, a mad inventor who creates life-like automatons. After Franz becomes enraptured by one of the dolls, Swanhilda and her friends sneak into Dr. Coppélius' workshop and mayhem ensues.
The orchestra opens the concert with holiday classics including "The Christmas Song" and "Sleigh Ride," along with Christmas music arrangements by Chip Davis and Mannheim Steamroller.
By tradition, the orchestra will conclude the evening with a Christmas sing-along by John Finnegan.