The La Crosse Symphony Orchestra brings fireworks to the season's finale with a monumental masterpiece in "Pictures at an Exhibition" and world-class pianist Frederic Chiu performing Felix Mendelssohn's first piano concerto.
The concert on Saturday, June 8, features the percussion section in the final movement of Modest Mussorgsky's "Pictures at an Exhibition." The orchestra's percussionists also join with the University of Wisconsin-La Crosse and Onalaska High School percussion sections in a short solo work conducted by the symphony's timpanist, Tammy Fisher.
Alexander Platt, the orchestra's music director and conductor, said the concert shows off new percussion instruments purchased after a fund-raising drive.
Platt said "Pictures at an Exhibition" is the perfect way to conclude the 2018-19 concert season.
"It is also a perfect way to celebrate our percussion section, ending as it does with 'The Great Gate at Kiev,'" Platt said.
Frederic Chiu, internationally known for his more than 25 recordings, regularly performs with violinist Joshua Bell, and has been featured at the Minnesota Beethoven Festival in Winona, Minn. He played with the La Crosse symphony at a chamber concert in 2016.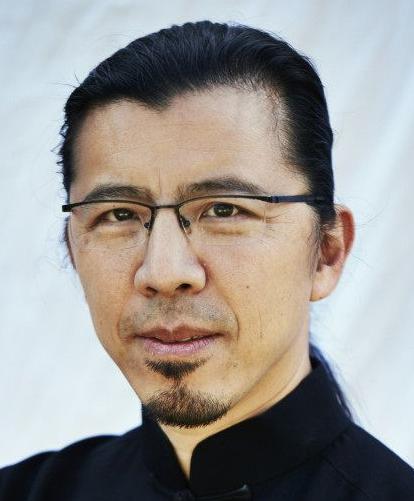 Platt, who has known Chiu for 20 years, said the pianist has been a frequent guest musician at the conductor's summer music festival in Woodstock, N.Y.
"There's literally no finer soloist in the world for this piece," Platt said. "He's that good."
The Mendelssohn concerto is a short work, a little more than 20 minutes, but the shortness didn't stop pianist and composer Franz Liszt from including the piece in his regular repertoire.
"It is one of the great solo works of the Romantic age — but perhaps, as it's on the short side, it gets programmed quite rarely these days, when everyone wants their huge dollops of Tchaikovsky and Rachmaninoff, "Platt said.
"This concerto has all of that majesty and romance, but in a more concise format — a refreshing change, I think," he said.
The top two fundraisers in the annual conductor wannabe contest conduct a piece on the first half of the program. The winners will be announced Wednesday, June 5.
This year's contestants are Maureen Freedland, Joel Dettwiler, Kathy Frise, Jeremiah Galvan, Brad Quarberg, Miranda TerBeest and the duo of Andy and Peter Hughes.
"The funds they raise both for the LSO, and another of their favorite area charities, is the best example of the beauty of this community, inside and out," Platt said.
The La Crosse Symphony Orchestra opens the concert with Gioacchino Antonio Rossini's "Overture to La Gazza Ladra."
"I've always loved this piece, the frothiest of all of Rossini's timeless overtures," Platt said. "We just have a great program to conclude our wonderful season."