One could not have planned a more perfect program for a chamber orchestra concert.
But that is exactly what maestro Alexander Platt did for this year's annual La Crosse Symphony Orchestra chamber concert on Saturday, May 18, at the Temple Theatre in Viroqua, Wis.
Canadian-born violinist Lara St. John joins an orchestra of 25 musicians to perform Antonin Dvorak's "Serenade for Strings in E Major" and versions of "The Four Seasons" by Antonio Vivaldi and Astor Piazzola.
"These pieces go back to the Baroque and Classical periods as some of the strongest chamber repertoire," said Platt, music director and conductor of the La Crosse Symphony Orchestra. "We lose part of our souls if we don't recreate this music for live audiences."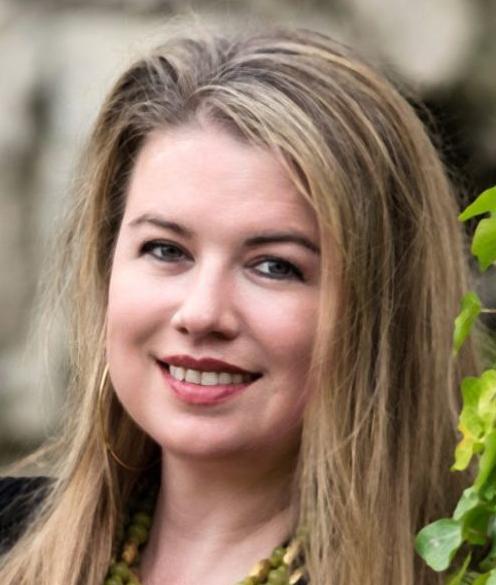 Lara St. John, who has played with the symphony in a season subscription concert, returns to the La Crosse area to perform her signature "Four Seasons" works for Vienna and Buenos Aires.
"No one can play these pieces like Lara can," Platt said. "In the tango interpretations of Piazzola, she owns this corner of the repertoire. She brings the intensity of a rock musician to the work."
St. John is described as "something of a phenomenon" by Strad Magazine and as a "high-powered soloist" by The New York Times. The Los Angeles Times wrote "Lara St. John happens to be a volcanic violinist with a huge, fabulous tone that pours out of her like molten lava. She has technique to burn and plays at a constant high heat."
That description of St. John is the reason Platt called this concert "Latin Fire."
"Lara is an incredible force of nature," Platt said.
Conducting the two "Four Seasons" pieces with St. John as soloist is special, Platt said. Platt made his New York conducting debut with St. John playing the two works with the Brooklyn Philharmonic in Central Park 12 years ago. "Lara didn't know who I was, but allowed me to conduct, and it was very special," he said.
St. John has performed as a soloist with the orchestras of Cleveland, Philadelphia, San Francisco, Seattle, Toronto, Montreal and Vancouver and with the Boston Pops, the Royal Philharmonic Orchestra and other international orchestras.
She began playing the violin when she was 2 years old. She made her first appearance as soloist with orchestra at age 4, and her European debut with the Gulbenkian Orchestra when she was 10. She toured Spain, France, Portugal, and Hungary at ages 12 and 13, and entered the Curtis Institute in Philadelphia.
The La Crosse Symphony Orchestra will open the concert with Dvorak's serenade. "It is one of the towering masterpieces of the 19th century," Platt said.
The orchestra has staged a chamber concert in Viroqua for several years, separate from its own six-concert regular season lineup.
"Playing in Viroqua allows us to regionally spread our wings and connect with a smaller community in the Driftless Region," Platt said. "Besides, the Temple Theatre is a gem of a small hall with beautiful acoustics and it is perfect for this kind of music."