Growing up in a southern suburb of Detroit, Laura Rain was always going into the city, and though she moved to Los Angeles for a time to pursue her music career, she felt an irresistible pull that brought her back to the Motor City.
"I think it shaped me in a unique way," Rain said of Detroit. "I came back to write music because I wanted to be with Detroit musicians. I don't think the L.A. musicians really understood what I was trying to do."
What Rain and her band, the Caesars, are trying to do is wrap up all the Motor City's musical magic in one powerful package, blending soul, blues, rock and funk.
"Everything you ever loved about Detroit music, I think we do that," said Rain, who brings her band to the Trempealeau Hotel for a show on Saturday, Sept. 15. "We are the culmination of all good things in Detroit music."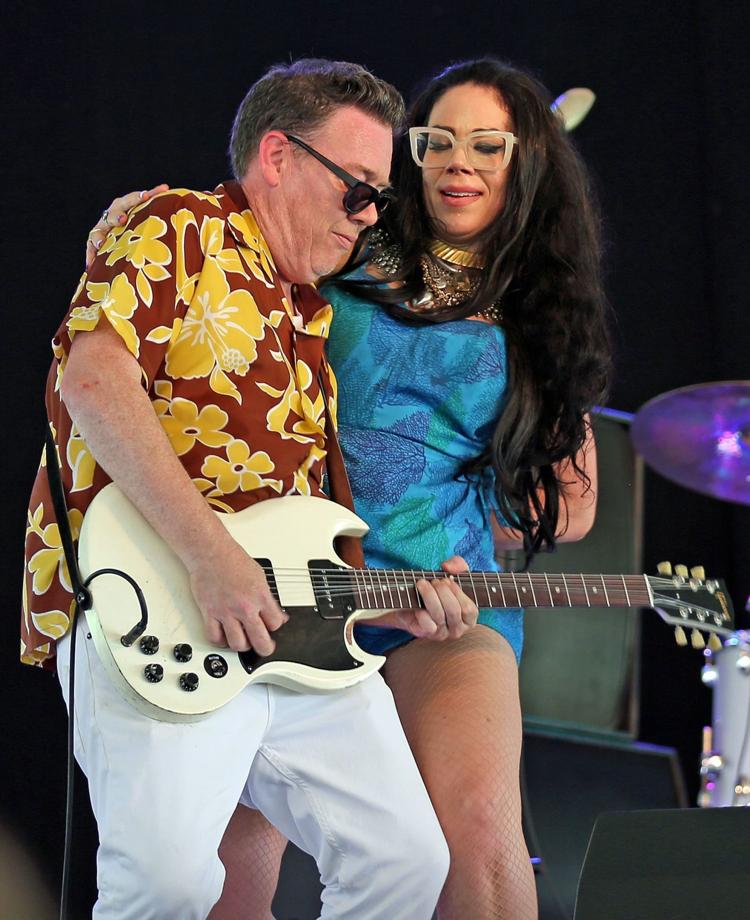 Of course, Detroit music and the world as a whole suffered a huge loss with the recent passing of Aretha Franklin, the Queen of Soul and a proud resident of Detroit. Some of the horn players who record and perform with Rain were recruited to perform at the musical salute to Franklin, which is indicative of the musical talent with which Rain surrounds herself.
Rain spent hours watching the coverage of Franklin's funeral. "It was so moving. I was just kind of shaking inside," she said. "She was one of my main influences throughout my adult life. She definitely sculpted the way I attack a song."
Rain won't have a horn section when she comes to the Trempealeau Hotel, but people are in for a special treat because she'll have a giant among organ players, Jim Alfredson, a master of the Hammond B3, laying down the left-hand bass and soaring solos. "He's not with us on every run because he's pretty busy," Rain said. "He's quite a sight to see."
The band also will feature Jonathan Staten on drums and guitarist George Friend, Rain's husband, who also helps with songwriting and serves as record producer. Rain has four albums, the most recent — "Walk With Me" — coming out about a year ago. She's already working on a new album, releasing a single, "Pleasure Zone," that was inspired by another influential musician who drew inspiration from Detroit music: Prince.
Just before hitting the road for the tour that will bring her to Trempealeau, Rain also filmed a video for another new song, "Soul Creature," that she'll be singing on this tour, a song she said was inspired by vintage Detroit music. "It's really funky, and I love it," she said.
Her tour this time around also includes her 15-month-old son, Lauro, and a nanny to help with the child care. "The baby adds a whole other element. He's our fifth band member," she said.
Rain will have to keep a close eye on him, as he's not too far from the age when she started to feel the magnetic attraction of music.
"Since I was 3 or 4, I always wanted to sing and dance. It was inside of me," Rain said. "I feel like it's a gift inside of me. It's my special gift from God. I definitely worked on it. It takes a lot of responsibility to live up to this thing that calls you to do music."