Stephanie Harter Campbell, who is directing La Crosse Community Theatre's holiday production "Elf The Musical," invites you to let go of the to-do list running through your mind and let this sweet story transport you.
Last Christmas, Harter Campbell's first as a parent, she traveled a long distance to visit family, hauling baby gear and gifts. It was a more stressful Christmas than she had ever experienced.
"I watched my brother and sister-in-law working so hard to make it all just right for their four children (clearly more stressed than my husband and I) and I had to wonder: Is this what future Christmases hold for us? Is there a way to give peace and joy to our kids and to ourselves at the same time? Seems like we could all use a Buddy the Elf in our lives to remind us to live in the moment," said Campbell said.
"I was incredibly excited when the rights became available to produce 'Elf the Musical,' " said Grant Golson, producing artistic director of LCT. "It was a huge smash when it landed on Broadway in the Christmas season of 2010. It was such a hit with audiences that it returned to Broadway two years later.
"It has become a favorite of audiences with people going back year after year," he said. "Bring the whole family and laugh until it hurts with this fun and festive comedy romp as Buddy the Elf saves Christmas. And don't forget that the best way to spread Christmas cheer is by singing loudly for all to hear."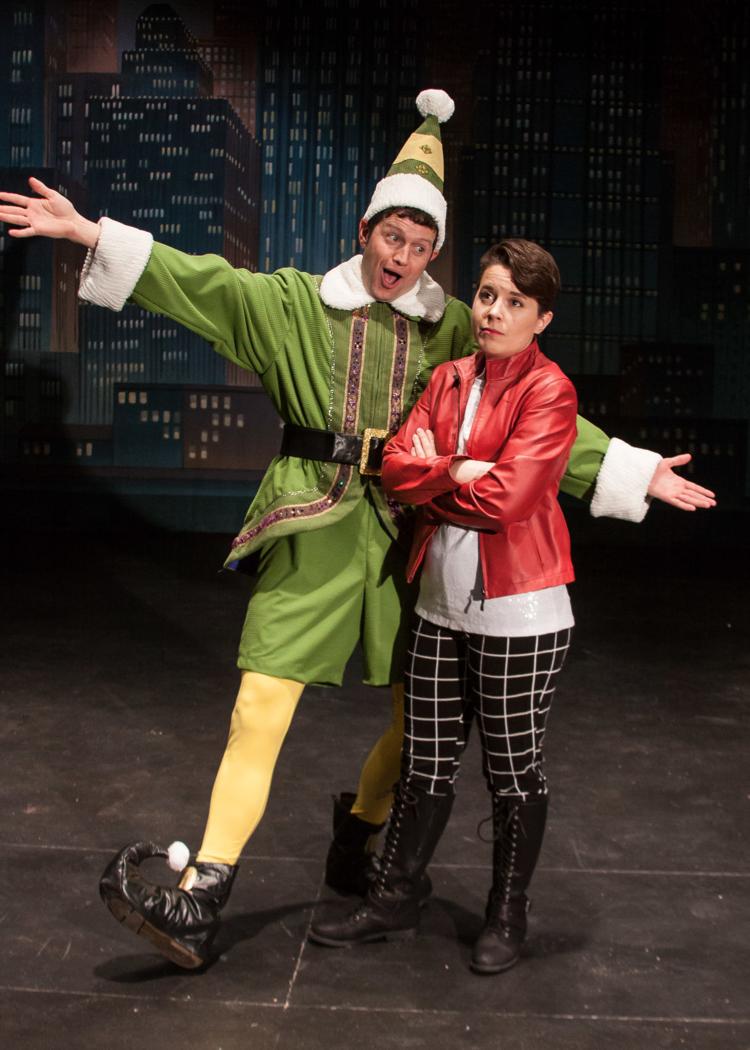 Based on the motion picture starring Will Ferrell, "Elf The Musical" is the story of Buddy, a young orphan who mistakenly crawls into Santa's bag and is transported to the North Pole.
Raised as an elf, Buddy doesn't realize he is actually human until his enormous size and poor toy-making abilities force him to face the truth.
You have free articles remaining.
Buddy embarks on a journey to New York City to find his father. Faced with the harsh realities that his father is on the naughty list and his half-sister doesn't believe in Santa, Buddy is determined to win over his family and help New York remember the true meaning of Christmas.
Dennis Dorman, who portrays Buddy's father, Walter Hobbs, wants audiences to know: "(They) can look forward to a magical evening with Buddy, the biggest, most energetic, and funniest Elf you will ever meet. In telling the story, the characters, music, singing and dancing will make you happy and laugh, and put the wonder of Christmas in your heart. What a perfect way to usher in the Christmas season."
The show, featuring music by Matthew Sklar and lyrics by Chad Beguelin, includes "Happy All the Time," "Sparklejollytwinklejingley," "I'll Believe in You," "A Christmas Song," and "The Story of Buddy the Elf," among others.
LCT regular Brianna Frost said, "I'll audition for pretty much any musical at LCT, but knowing the powerhouse team that would be working on this production sealed the deal for me; and of course 'Elf' is my favorite Christmas movie.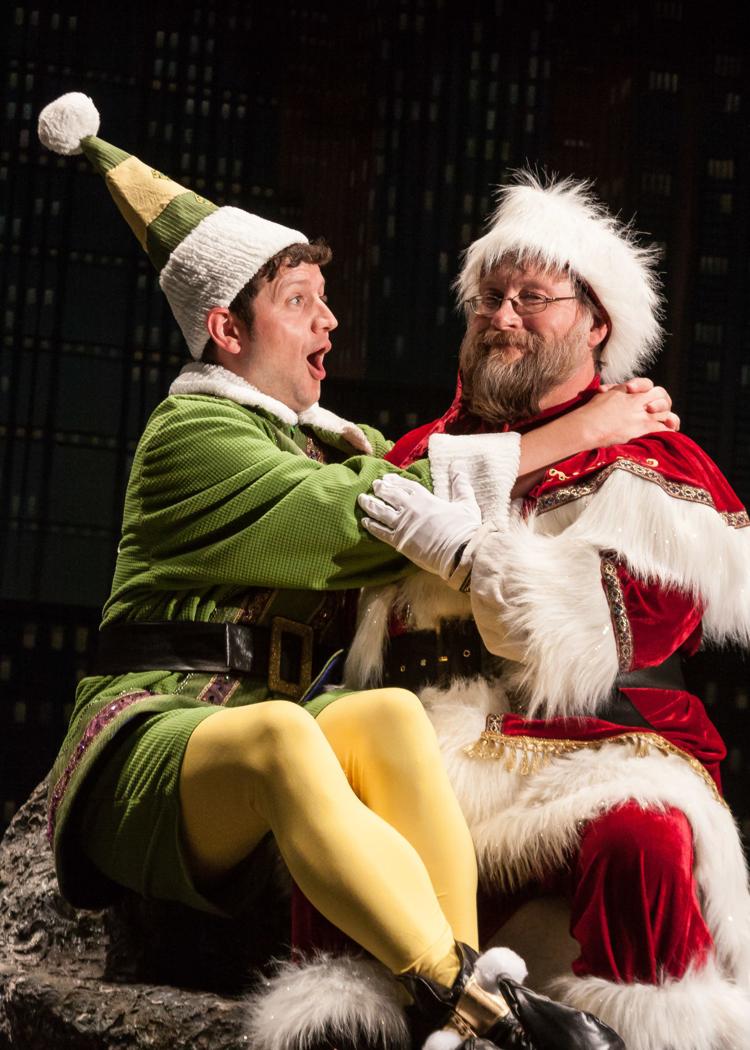 "I've worked with 90% of the production team before and they're all just amazing," she said. "Audiences can look forward to laughing harder than they ever have at a man in tights, smiling longer than they'll have ever imagined possible, and absolutely bursting with the Christmas cheer that this spectacular show exudes."
The production team also includes music director Seth Keiser, choreographer Jennifer Nichols Wilkinson, set designer Kit Mayer, costume designer Irina Christel, lighting designer Jason Underferth, props master Tina Napiorkowski, sound designer Ryan Van Berkum, accompanist Sarah Leitzen, technical director Peter Suardi, stage manager Kyle Delap and assistant director Kaleb Morgan.
A big kid at heart and a great believer in the magic of Christmas, Dorman couldn't pass up this show.
"I just wanted to be part of bringing a great show and a little magic to the La Crosse Community," Dorman said. "This is a great show … don't miss it. It's sparklejollytwinklejingley!"