Nick Peterson thrives on being busy. The family man with two young daughters teaches special education at Holmen Middle School, teaches college classes at the University of Wisconsin-La Crosse and is chief writer and an on-stage performer for the Live from La Crosse sketch comedy group. So when school ends in June, that's actually a problem.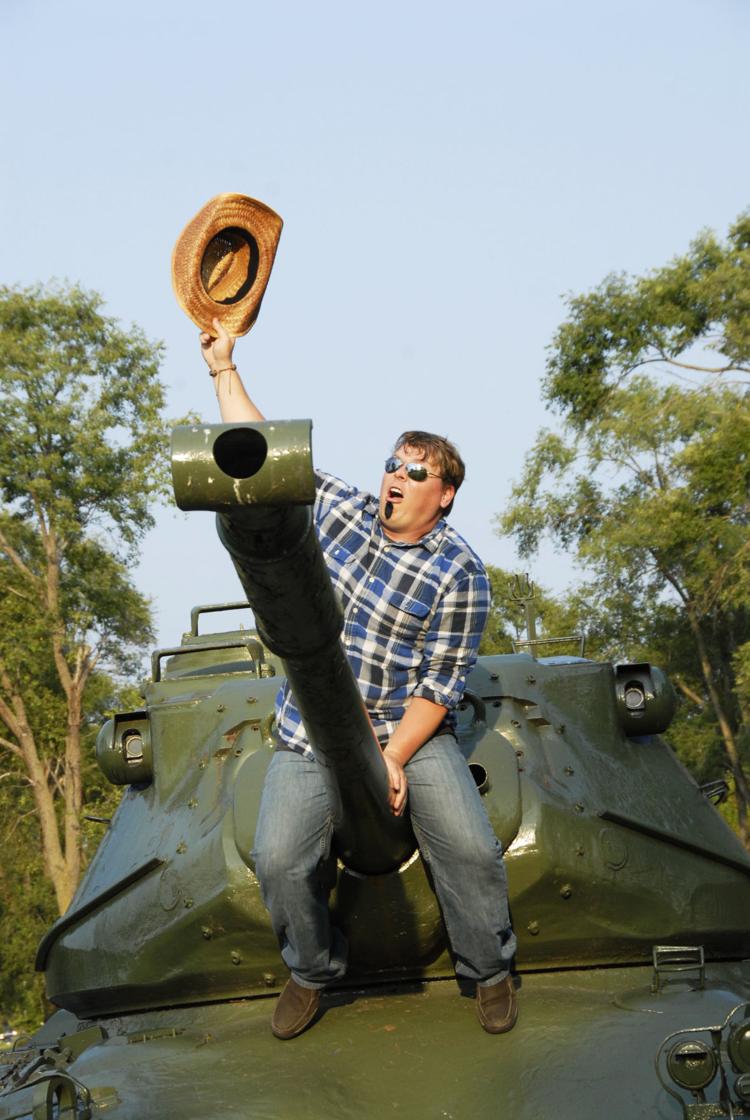 "When I get to the summer, everything ends and you go from this go-go-go schedule to completely nothing," said Peterson, admitting that he typically goes into a bit of a summer funk for a while.
Last summer, though, he had an idea how he could get that ever-so-busy feeling he loves so much. He could record an album. And, no, he wasn't going to take the whole summer to do it.
He had seen a documentary about Tom Petty that showed how Petty and producer Jeff Lynne ripped through the recording of Petty's "Full Moon Fever" solo album, writing, recording and mixing the album in the course of a couple of intense weeks.
So Peterson said to himself, "Tom Petty, hold my beer. I'm going to record an album under an alter ego, Brooks Honkeydonk, much like Garth Brooks did that Chris Gaines album, but mine's gonna be way funnier, and it's gonna be funny on purpose."
In the course of 12 days, Peterson wrote, recorded and mixed 10 satirical comedy songs in the pop country/Southern rock vein, singing all the lead and harmony vocals, playing all the guitar and bass parts and filling out the arrangements with sound clips, including banjo, fiddle, dobro and saxophone parts.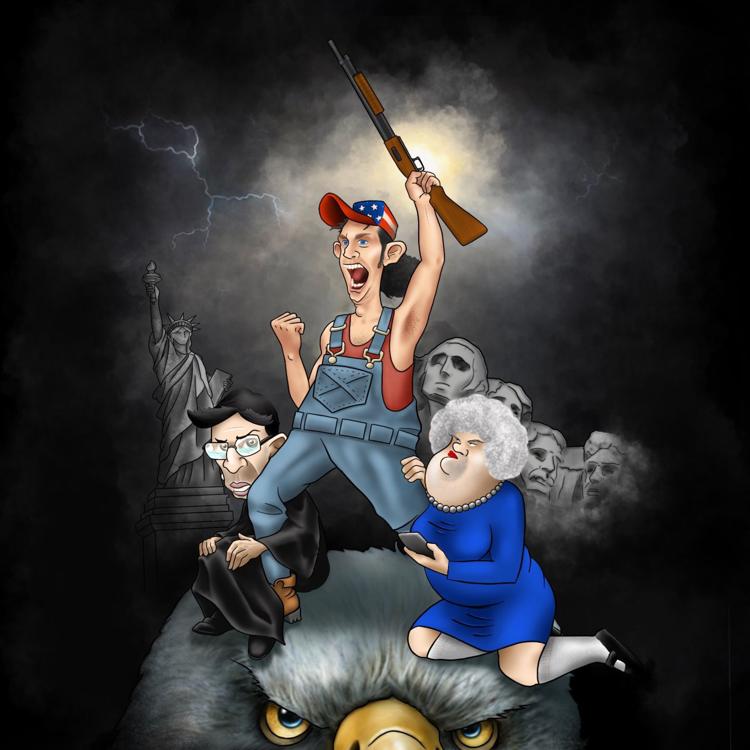 You have free articles remaining.
Register for more free articles.
Stay logged in to skip the surveys.
People can get a good taste of Brooks Honkeydonk's "America: The Musical" album (and buy their very own CD) at the May 4-5 season closing shows for Live from La Crosse. The sketch comedy shows have typically featured at least one of Peterson's comedic compositions, but this show will include two new songs from the album ("Gonna Make Love to an Eagle" and "Welcome to America") and a medley of other tunes.
Peterson has released albums of musical comedy before, but this one has an overarching theme, one that largely takes aim at a part of American culture that has him worried.
"I don't hate America. I — hate's a strong word — I hate this excessive nationalism that's reared its ugly head recently and been given a prominent face," he said.
While the album is credited to Brooks Honkeydonk (which Peterson was inspired to use after seeing Jason Aldean pander to a music festival crowd), it's almost like "America: The Musical" is a compilation album. Peterson is a master of voices, and he uses a bunch of them, from a children's show host on "Welcome to America" to a variety of pop country archetypes.
In addition to the 10 songs he wrote fresh for the album, Peterson also pulled in five songs that seemed to fit with the theme from past Live from La Crosse shows: "Give 'em a Gun," "Republican Jesus," "#Freedom," "Beer Western" and "Barbara Bush."
The latter two songs don't necessarily zero in on the theme the way the other songs do. "Beer Western" actually has only one word in it — "beer" — but maybe you could look at it as in indictment of society's singlemindedness.
"Barbara Bush" was an equal time response to a song wrote for a show in which U.S. Supreme Court Justice Ruth Bader Ginsberg was cast as a crime-fighting superhero. The late first lady gets a similarly hyperbolic treatment, with the lyrics crediting her for feats including throwing one bird to kill two stones.
For those who've been counting, we have 15 songs on the album, but there are only 14 listed on the CD. Yup, it's a hidden track, a song that like that 14th song on the album has a title that can't be printed in a family newspaper. Peterson emphasizes that it's an album intended for mature audiences. It's for people who won't take offense if someone pokes fun at the flag-waving, God and guns crowd and some of the clichés of pop country.
"It's by far my best work, without a doubt," Peterson said. "The other albums I liked a lot, but those were done from an angle of posterity. This one, I feel is as good as any musical comedy product out there. I really feel that way."